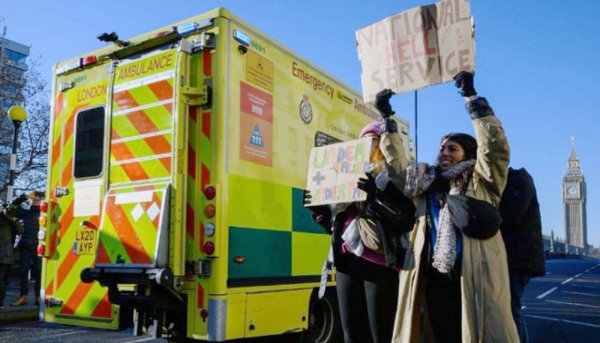 New British law to end wave of strikes to be introduced to parliament
Legislation requiring key public services to maintain minimum safety levels during strike action by workers is to be introduced by the British government on Tuesday.
The country is experiencing a wave of industrial action as pay rises fail to keep up with double-digit inflation, which is now around 40-year highs.

Nurses, ambulance staff and rail workers are among those who have staged walkouts. The bill will not be debated and could take months to become law.

Talks between government ministers and trade unions on Monday failed to produce a breakthrough to avert further planned strikes.

The government has said it will consult on minimum safety levels to be set for fire, ambulance and rail services as part of the new law.

"We will never withdraw the right to strike from people but...when there are strikes on, life and limb must come first and there has to be a minimum safety standard put in place for that," business minister Grant Shapps told GB News.

Trade union umbrella group the Trade Unions Congress described the bill as undemocratic and unworkable, calling on members of parliament to reject it.

"If passed, this bill will prolong disputes and poison industrial relations – leading to more frequent strikes," TUC General Secretary Paul Nowak said.

Opponents to the bill say it is likely to be challenged in the courts and the opposition Labour Party has said it would repeal the law if it comes to power in a national election expected next year.