The Scottish government will urge MSPs to vote for a budget later, that it says will help people most impacted by the cost of living crisis.
Deputy First Minister John Swinney said his 2023/24 proposals would also create jobs and help Scotland reach its climate targets.

They include an income tax rise for everyone earning more than £43,662.

Mr Swinney called on MSPs them to back the decision to channel "limited resources" where they are needed most.

Opposition parties have criticised the plans, but the deputy first minister - who is standing in for finance secretary Kate Forbes - said he hoped they would acknowledge the challenging economic conditions.

The rate at which prices are rising has dropped back slightly, but inflation remains near a 40-year high.

In response, the Bank of England increased interest rates to 4% earlier this month, the highest level for 14 years.
Scotland's income tax changes will see both the higher and top rates increased by 1p, rising to 42p and 47p respectively.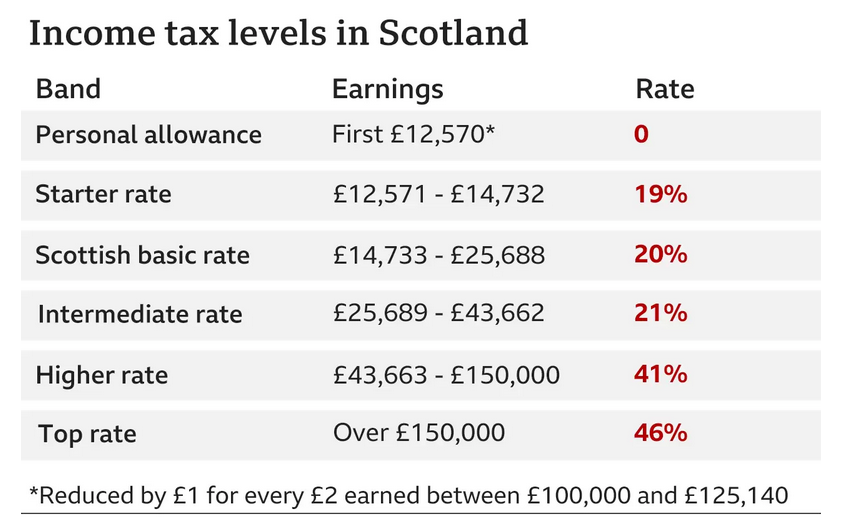 While the threshold for the 42p tax rate will be frozen, the Scottish government is proposing those earning £125,140 a year or more will pay the very top rate of income tax.
The lowering of the top rate tax threshold from £150,000 has already been announced for other parts of the UK by Chancellor Jeremy Hunt.
Income tax rates in Scotland, as well as several other taxes, are set by the Scottish government rather than at Westminster.
The increases are a significant departure from the SNP's manifesto aim not to alter income tax rates for the duration of this parliament.
Mr Swinney previously said that the changes will raise a total of £553m next year when taken alongside changes to other taxes including Land and Buildings Transaction Tax (LBTT) - the Scottish equivalent of stamp duty.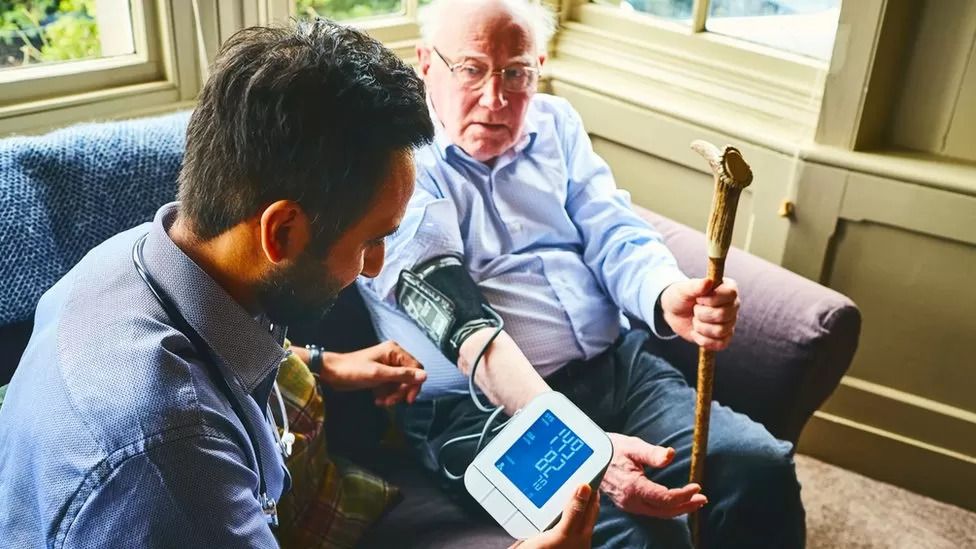 Health and social care is one of the biggest challenges facing the Scottish government

Ahead of the vote Mr Swinney highlighted an increase in the Scottish Child Payment (SCP) and a £5.2bn investment in Social Security, with benefits due to rise by 10.1% from April.

The chancellor had already confirmed that benefits and pensions paid by the UK government would also rise by that figure.

The deputy first minister also said his income tax proposals would result in record funding of more than £19bn for health and social care.

Mr Swinney added: "The budget rejects austerity and provides relief for those in most need.

"It invests in transforming the economy and creating sustainable, high quality jobs which pay a fair wage, while confirming our commitment to future generations by continuing the drive towards net zero."

He also pledged to support the country's 32 local authorities.

Mr Swinney said: "We cannot do everything but this represents a more progressive path which asks everyone to contribute their fair share towards creating a fair, inclusive and successful Scotland that we all want to see."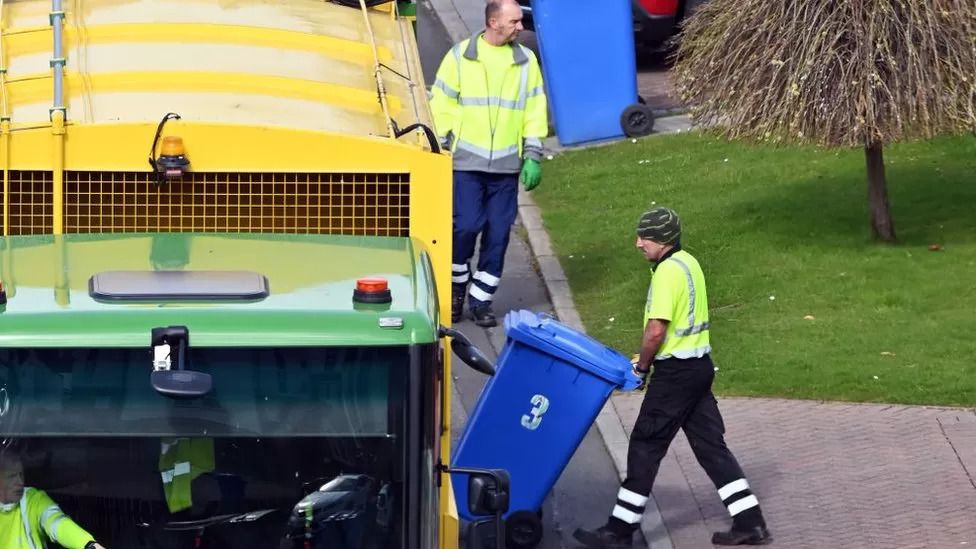 Scotland's councils are facing a £700m funding gap for the coming financial year

The Scottish Greens, who are in government with the SNP at Holyrood, said the budget "puts tackling child poverty and helping the most vulnerable at its heart".

The party's finance spokesman Ross Greer added: "This is also the greenest budget in the history of the Scottish parliament, with over two billion pounds to tackle the climate and nature crises.

"That includes record funding for walking, wheeling and cycling, a massive investment in helping people make their homes cheaper and easier to heat, new nature restoration projects and more money for our national parks."

But the Scottish Conservative accused the SNP-Green government of presiding over "savage cuts", despite high income rates and the largest block grants since devolution began.

Finance spokeswoman Liz Smith said: "This has particularly hit councils, underfunded and neglected by Holyrood for years, with a devastating impact for services on which we all rely.

"Yet the SNP government has ploughed on with its plans for a National Care Service, for which hundreds of millions has been budgeted although the details about how, or whether, it will work are almost non-existent.

"Almost every expert and stake holding body in the field has criticised the current plans as completely inadequate and the wrong priority while frontline services are being hacked back."