Two more people with monkeypox have been identified, taking the total number of cases in the UK to nine.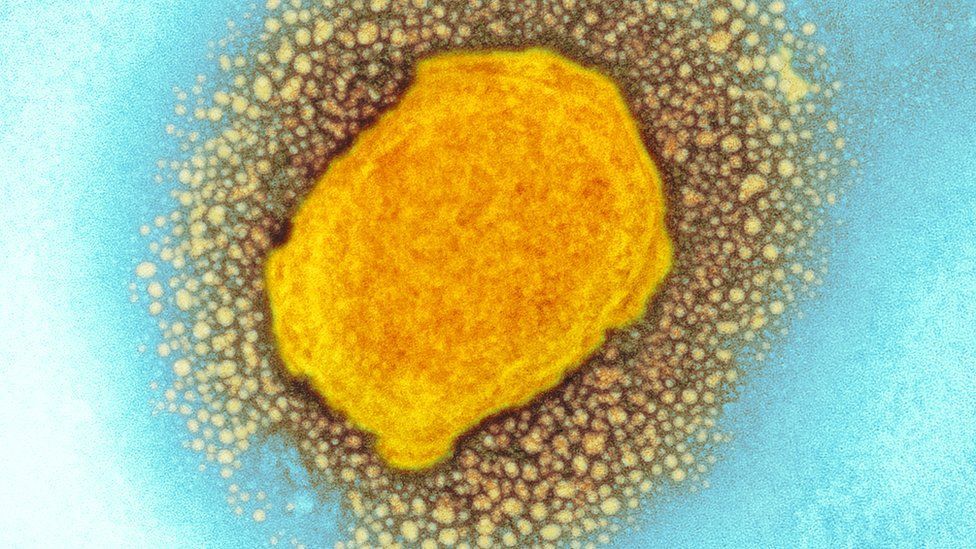 Symptoms include fever, headache, muscle aches, backache, swollen lymph nodes, chills and exhaustion
Both live in the South East of England - where most of the cases have been identified - and it is thought they got the infection through spread in the community, rather than travel.

Monkeypox is usually linked with travel to West Africa.

The UK Health Security Agency (UKHSA) says the virus does not usually spread easily and the risk to people is low.

Most of the cases so far are in men who are gay, bisexual or who have sex with men.

UKHSA says people in these communities should be alert to unusual rashes or lesions on any part of their body, especially their genitalia, and contact a sexual health service if they have concerns.

Monkeypox is not normally a sexually-transmitted infection, but it can be passed on by direct contact during sex.

It can also be spread through:

*  touching clothing, bedding or towels used by someone with the monkeypox rash

*  touching monkeypox skin blisters or scabs

*  the coughs or sneezes of a person with the monkeypox rash

All those diagnosed in the UK are in England and most are based in London, and the city's public health director said plans were in place to stock up on treatments in case infections rise further.

Prof Kevin Fenton said treatments for monkeypox included vaccines and antiviral agents, and the current strategy was to "vaccinate the highest priority people", such as household contacts of those infected.

"We're watching closely to see how this spreads over the next week or two and then we'll get a better sense of how to project and plan for the month ahead," he added.

Dr Susan Hopkins, chief medical adviser at UKHSA, said: "These latest cases, together with reports of cases in countries across Europe, confirms our initial concerns that there could be spread of monkeypox within our communities.

"UKHSA has quickly identified cases so far and we continue to rapidly investigate the source of these infections and raise awareness among healthcare professionals."

Health officials are contacting anyone who is a close contact of those infected by monkeypox to provide health information and advice.

Doctors are being asked to be alert to people coming forward with rashes without any clear diagnosis.

What are the symptoms?

Monkeypox signs can include fever, headache, muscle aches, backache, swollen lymph nodes, chills and exhaustion.

A rash can develop, often beginning on the face, then spreading to other parts of the body including the genitals.

The rash changes - it can look like chickenpox or syphilis, before finally forming a scab which later falls off.

It is usually a mild illness and most people recover within a few weeks.