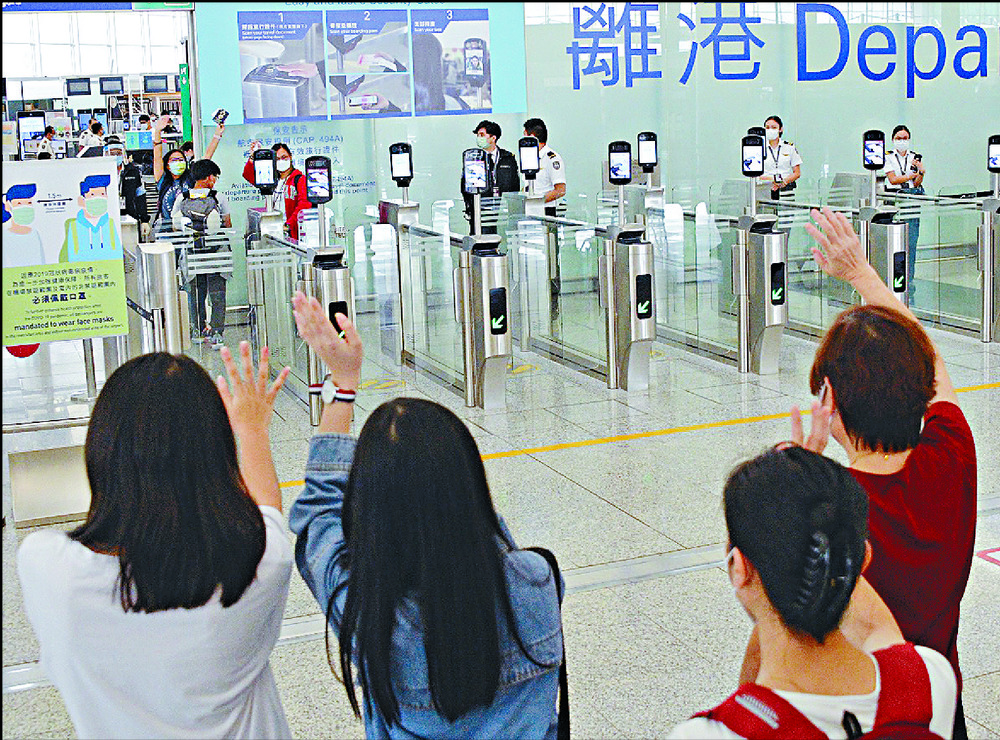 Mixed report card from new HK arrivals in UK
Over 35 percent of Hong Kong people who emigrated to the United Kingdom are believed to have found jobs, with many working as professionals, skilled workers or in the transportation and logistics sectors.
Hongkongers in Britain, an organization that helps with assimilation, in August surveyed 609 people aged above 18 who had arrived within the previous 24 months.

Of the respondents, 83.9 percent had started looking for jobs within six months of arrival or earlier.

And 35.2 percent were working full-time, part-time or were self-employed in the previous three months, with 18.5 percent working full time with a UK-based employer.

Around 6 percent were hired for part-time jobs and 5.4 percent were self-employed. The remaining 5.4 percent are either working full-time or part-time for overseas employers.

That left around 46 percent of people unemployed and still seeking jobs.

Those employed worked mainly in transportation and storage, accommodation and food services, though many had been in finance, insurance, information and communications or education in Hong Kong.

"We can see quite an agile workforce among respondents who are ready to take jobs beyond their original work sectors," said the group's head of public affairs, Julian Chan.

And 69 percent of respondents perceived their financial security in the opening six to 12 months as "somewhat secure," "secure" or "very secure."

Those who moved to the UK are well-educated, with nearly 70 percent holding a bachelor's degree and 20 percent with a master's. More than one-third of Hong Kong arrivals also had work experience of 21 years or more.

But of the new entrants to the UK labor market, 53.9 percent said they found the workplace culture quite different to that in Hong Kong.

Half also perceived their language skills as a problem in their jobs.

Hongkongers in Britain also noted that many new arrivals could encounter problems with proving the right to work and some of them could not secure a National Insurance number due to the long application processing time amid the pandemic - a process that could require a wait of more than three months.

Based on the survey findings, the organization sent suggestions to the UK government asking for faster work on National Insurance number applications and providing a system of recognizing, assessing and converting Hong Kong qualifications and work experiences by working more closely with industries and institutions.

It also proposed that employment-targeted English language support or training be more readily available and affordable for Hong Kong arrivals.