A Met Police officer who left a man paralysed when he Tasered him as he ran away has been cleared of causing grievous bodily harm.
PC Imran Mahmood, 36, inflicted the injuries on Jordan Walker-Brown in Harringay, north London, during the first coronavirus lockdown in May 2020.

Mr Walker-Brown, 23, broke his back when he fell backwards over a fence.

The officer said he had feared Mr Walker-Brown had a knife and believed he needed to be "contained".

PC Mahmood wept in the dock at Southwark Crown Court as the jury's verdict was delivered - after nearly 10 hours of deliberations - as did some others, although some people walked out of the courtroom shaking their heads.

Following the verdict, the Independent Office for Police Conduct (IOPC) said it was looking into whether PC Mahmood should face disciplinary action.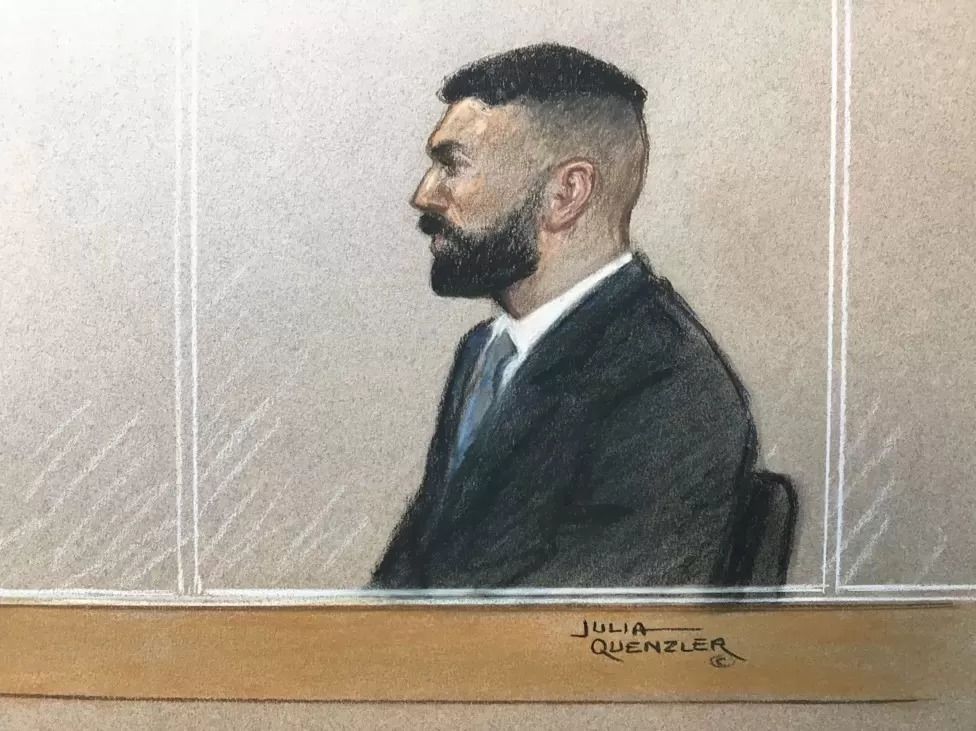 PC Mahmood admitted inflicting serious injury but denied he had acted illegally

Speaking to reporters outside the court Mr Walker-Brown, who is paralysed from the waist down, said he had known what the verdict would be.

"I feel like he won before he got here, it's rigged, I was fighting against something that is bigger than everything.

"But I'm over it, it's done. Win or lose, it's a losing battle."

When he gave evidence last week, PC Mahmood described how he was one of a group of nine officers from the Met's territorial support group who were in a police vehicle when they saw Mr Walker-Brown walking down the road, on 4 May 2020.

The defendant told jurors he thought Mr Walker-Brown was wearing a small bag around his waist, and his suspicion was "heightened" because such bags were often used to conceal weapons or drugs and Mr Walker-Brown did not seem to be out for shopping or exercise.

The court heard that PC Mahmood and a colleague began following him on foot when Mr Walker-Brown started running away from them, climbing on top of a wheelie bin and scrambling on to an adjacent wall. It was at this point PC Mahmood Tasered Mr Walker-Brown, who fell and hit his head on a footpath.

The defendant told the jury Mr Walker-Brown had reached for his waistband while running and did not respond when asked to stop.

Restricted duties

In a statement, the director of the IOPC Amanda Rowe said: "We note the jury's decision and acknowledge the devastating impact this incident has had on Mr Walker-Brown, who sustained life-changing injuries.

"We will now be considering evidence from the trial and liaising with the Metropolitan Police regarding disciplinary proceedings for potential breaches of police professional standards."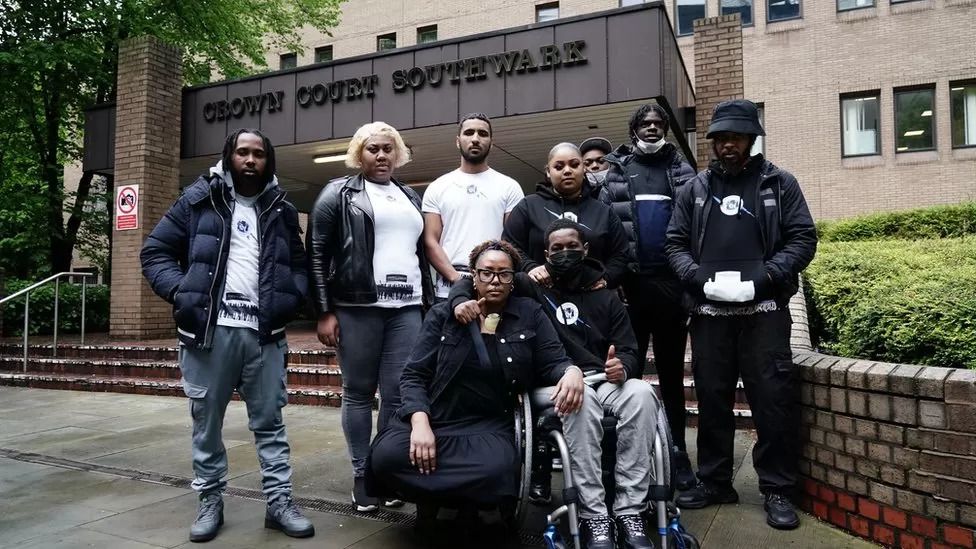 Mr Walker-Brown was supported by his family and friends

Det Ch Supt, Caroline Haines, who is responsible for policing in Enfield and Haringey, said after the verdict: "My thoughts today are with Mr Walker-Brown and his family whose lives have been changed forever.

"I don't underestimate the effect this incident will have had on them and have offered to meet with them when appropriate to listen to their concerns and discuss the matter in further detail."PC Mahmood has been on restricted duties since the incident.
AI Disclaimer
: An advanced artificial intelligence (AI) system generated the content of this page on its own. This innovative technology conducts extensive research from a variety of reliable sources, performs rigorous fact-checking and verification, cleans up and balances biased or manipulated content, and presents a minimal factual summary that is just enough yet essential for you to function as an informed and educated citizen. Please keep in mind, however, that this system is an evolving technology, and as a result, the article may contain accidental inaccuracies or errors. We urge you to help us improve our site by reporting any inaccuracies you find using the "
Contact Us
" link at the bottom of this page. Your helpful feedback helps us improve our system and deliver more precise content. When you find an article of interest here, please look for the full and extensive coverage of this topic in traditional news sources, as they are written by professional journalists that we try to support, not replace. We appreciate your understanding and assistance.