The Labour leader called for a 'root and branch' review of the force in the wake of a series of scandals.
The Metropolitan Police may need to change its name in a "root and branch" review of the force following the David Carrick case, Sir Keir Starmer has said.

The Labour leader said the crimes committed by the former officer – who admitted 49 criminal charges including 24 counts of rape – were "jaw-droppingly shocking".

He suggested the scale of the change now needed at the Met may be comparable to the policing reforms in Northern Ireland in the wake of the Good Friday Agreement which led to the Royal Ulster Constabulary being replaced by the Police Service of Northern Ireland.

In an interview with Global Player's The News Agents podcast, Sir Keir said the Carrick case followed other scandals where there had been a failure to take action against the perpetrators.

"It absolutely needs fundamental review. The Carrick case is just jaw-droppingly shocking. But it's obviously not a single case on its own. There are other examples, many of which we've seen in the last few years," he said.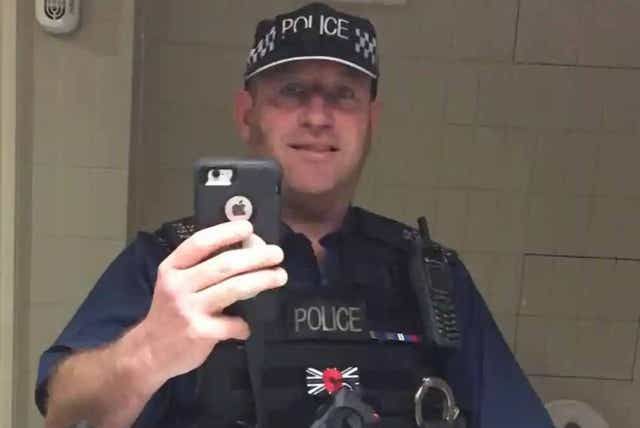 Handout
"It needs a root and branch review, cultural change, because this is not just the perpetrators, it's those that have allowed this to happen, move them around, not taken action when they should have done.
"With the police service in Northern Ireland … that was root and branch, that was stripping it down.
"It was also very important that it was called the Police Service of Northern Ireland because it changed the way in which the force was looking, it was a service to the public, not a police force."
Pressed on whether the Met should change its name, Sir Keir said: "If changing the name signals a change, then perhaps, but it was very important to what we were trying to achieve in Northern Ireland that it was the Police Service of Northern Ireland."
The Carrick case followed a series of damaging scandals besetting the Met, including the murder of Sarah Everard, offensive messages exchanged by a team at Charing Cross police station and the strip-search of a teenage girl at school while she was on her period.
Hertfordshire Constabulary, which led the investigation as some of Carrick's victims were attacked at his home in Stevenage, said since details of his crimes emerged on Monday more people had contacted police, including through a dedicated page set up so any other potential victims could come forward.
The force said: "We have already received some information via the portal and our usual reporting channels, following Monday's hearing.
"We will be contacting everyone who has been in touch. Should any further offences come to light, they will be investigated accordingly and appropriate support will be provided if required.
"We will not be providing further detail about the number or nature of these calls."
Police chiefs warned the legitimacy of the profession was "hanging by a thread" and called for reforms to make it easier to catch other serving offenders.
Chief Constable of British Transport Police Lucy D'Orsi expressed her shame and anger that a fellow officer had been free to carry out his 18-year campaign of abuse.
Humberside Police's Chief Constable, Lee Freeman, called it "one of the darkest weeks for policing that I have known" in his career of nearly three decades.
The head of Scotland's police force Chief Constable Sir Iain Livingstone also said police need to "earn" the trust of the public.
Met Commissioner Sir Mark Rowley said weak policies and decisions meant the serial rapist was able to stay in the force for so long, adding the force had "let London down".
More than 1,000 officers and staff at Scotland Yard who have previously been accused of domestic abuse or sexual offences are now having their cases reviewed.
On Wednesday, Prime Minister Rishi Sunak promised reforms to make sure rogue police officers have "no place to hide".
At the same time, the Home Office announced all police forces have been asked to check their officers and staff against national police databases to "identify anyone who has slipped through the net".
Home Secretary Suella Braverman has also tasked the College of Policing with toughening police vetting.
Meanwhile, another watchdog review has been commissioned so His Majesty's Inspectorate of Constabulary, Fire and Rescue Services can check how forces have responded to its recent findings on vetting and corruption within the ranks to "make sure chief officers are taking the necessary action to remove those who are not fit to serve".
A review of the police disciplinary system to make sure officers who "are no fit to serve the public" and "fall short of the high standards expected of them" can be sacked is also being carried out by Home Office officials.