"My baby wouldn't have had a mum to look after him had I not been here... this unit saved my life."
Like many first-time mothers, Kerry Nash was overjoyed when she became pregnant with her first baby.

However, when her son Arwyn was born in December, she soon became "completely consumed by sadness and depression".

"I was so emotional and physically drained. I felt overwhelming sadness and emptiness," she said.

Kerry and her baby were given a place at Uned Gobaith two days before Christmas.

It is a specialist NHS unit near Neath that offers in-patient care to women across Wales who experience serious mental health problems during pregnancy.

'Loneliest I've ever been'

"Even though you have this amazing bundle and have waited 9 months to meet them - I was completely consumed by sadness and depression because the tiredness took over," Kerry added.

"It was the loneliest I've ever been."

The midwives who visited Kerry after she came home realised something was wrong, and after a discussion with the local mental health team, it was suggested she needed more specialised help.

"They said 'Kerry - you're not well, you really need to bond with your baby.

"There's this amazing new mother and baby unit - we really want you to go there'," Kerry added.

Kerry and Arwyn stayed at Uned Gobaith for 4 months.

"When I first came here it was really scary being in a place I didn't know. But straight away staff were here to help with every need.

"They cared for Arwyn as many hours as I needed so I could rest."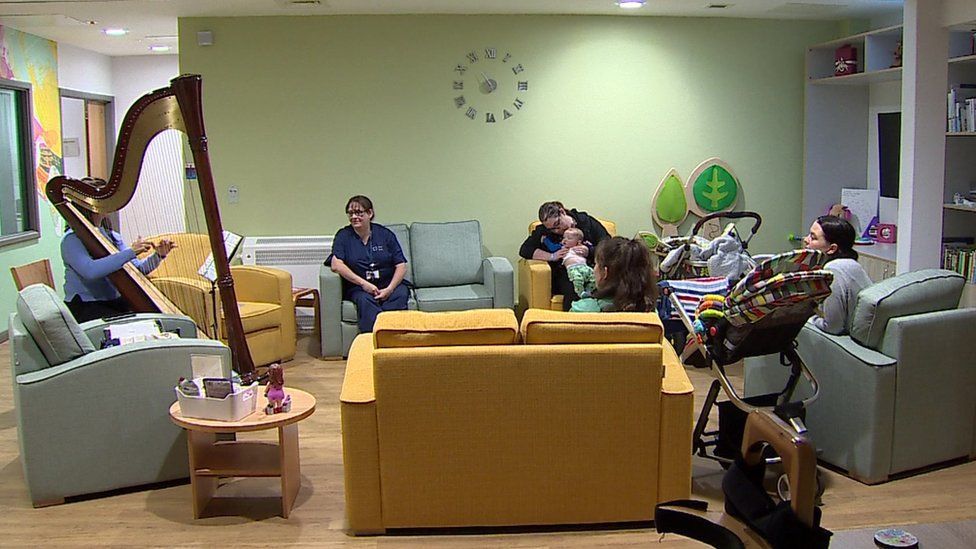 Uned Gobaith offers patients a shared living room, kitchen, nursery, garden and also a sensory and music room

Uned Gobaith opened just over a year ago.

It is the only specialist unit in Wales to offer in-patient care for mothers to stay with their babies.

They can be admitted between 32 weeks of pregnancy and up to 12 months following birth.

It offers help for women from across Wales who might have previously had to travel to England for care for conditions like post-partum psychosis, depression and anxiety.

Uned Gobaith's service manager Anita Rees explained that "prior to having the Unit here women experiencing severe mental illness during the perinatal period were forced to make really challenging choices", such as travelling to England or being admitted to an adult mental health unit without their babies.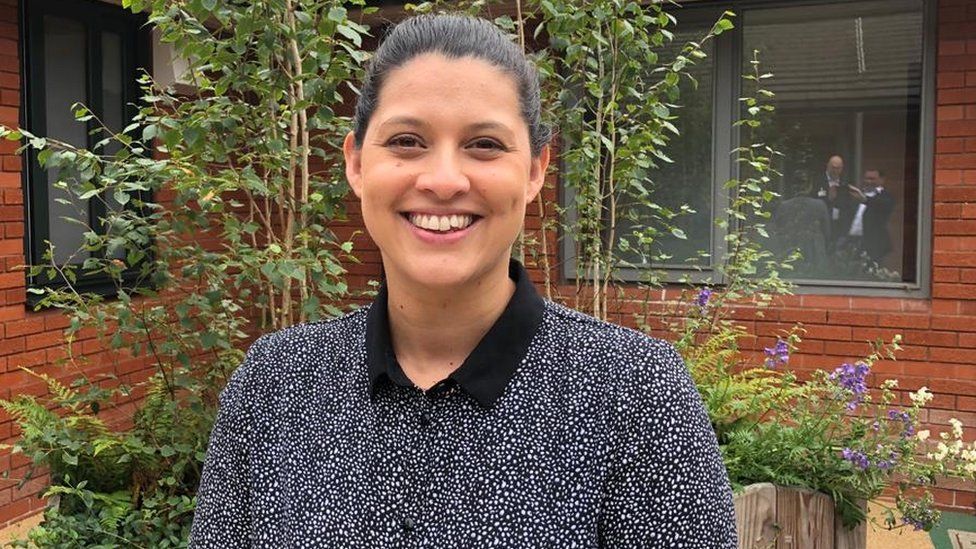 Service manager Anita Rees said previously mothers would have had to travel to England, or be admitted to a mental health centre without their babies

"This is giving women access to the right care at the right time much closer to home," Ms Rees added.

Uned Gobaith is designed to be a "home from home" for mothers and babies, explained ward manager Kirsten Pearce.

"When you walk into the unit it looks bright, colourful and appealing" said Ms Pearce.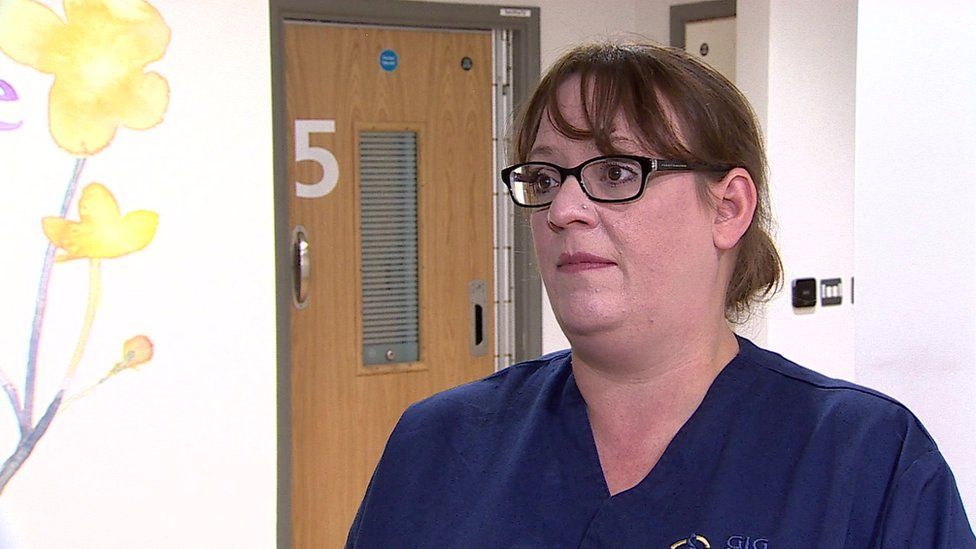 Ward manager Kirsten Pearce said pregnancy can be one of the most challenging things for many woman

"There is a rose-tinted glasses view that having a baby is the best thing you'll ever do - it's wonderful amazing and there's nothing quite like it," she explained.

"Whilst that often is true we also know it's one of the most challenging and hardest things even for people who have a normal pregnancy."

In the communal lounge, Sarah and her baby Anakin, and Lauren and her baby Dexter, are listening to a harpist play songs ranging from Disney favourites to Welsh folk tunes.

As part of this weekly session mothers and babies also have the chance to compose their own lullabies.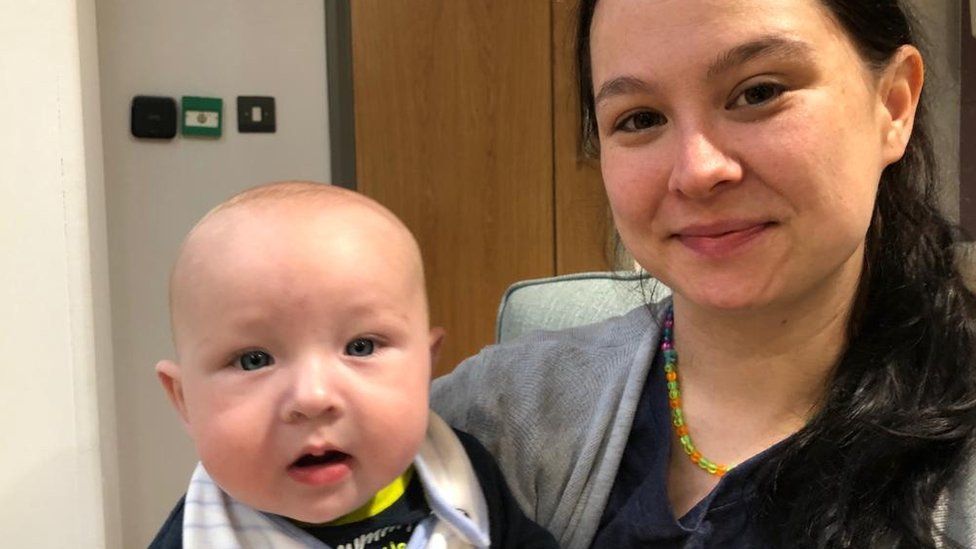 Sarah says her baby Anakin loves the music played at the unit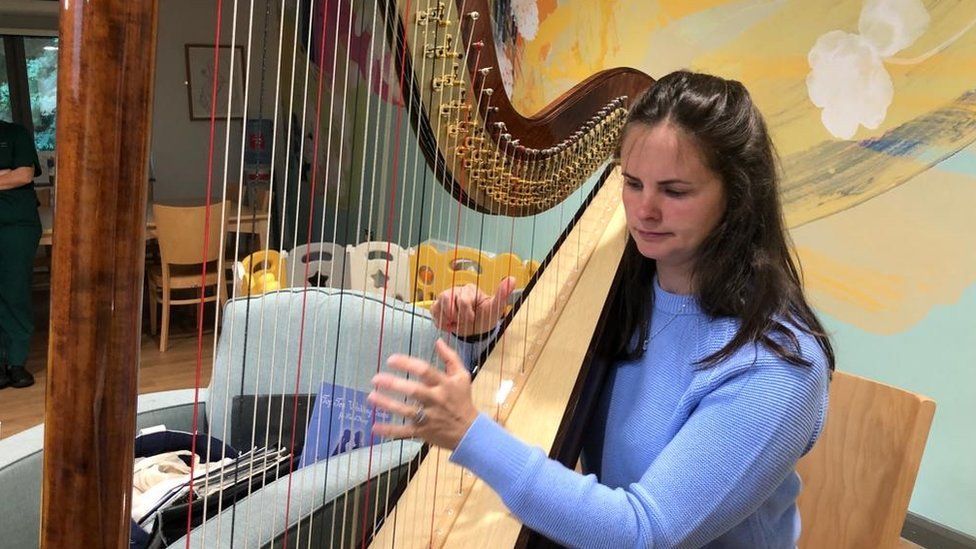 "He is very much enjoying it," said Sarah as Anakin waved his arms to the tune, adding: "Every baby seems to be drawn to music, he even sings along.

"This place gives me a sense of security where you can trust staff and make friendships with staff."

"Dexter adores the music and also the sensory room," added Lauren.

"This place gives you the space to focus on your baby and yourself. It's given me back the joy of having Dexter."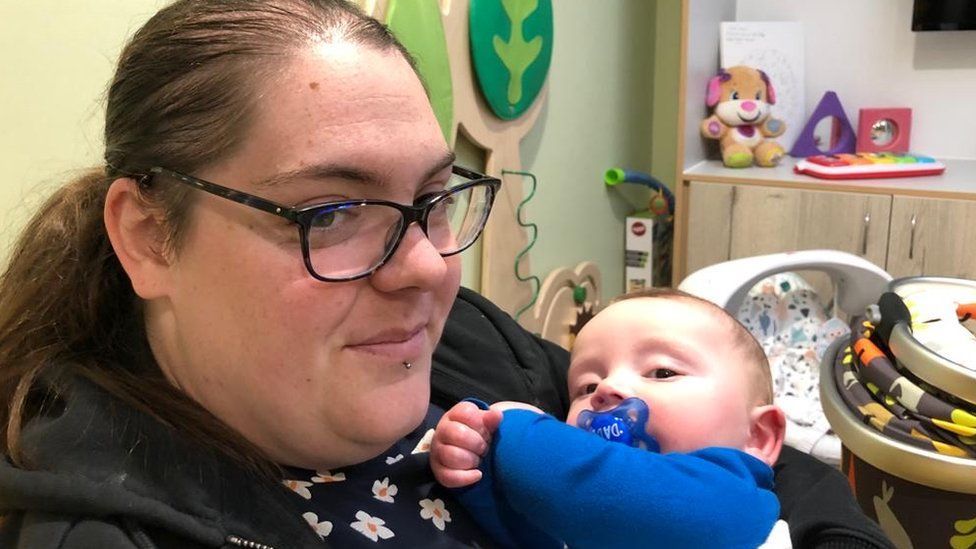 Lauren said Dexter's social skills developed far quicker on the unit than they would have at home

The unit looked after 34 mums and their babies on 39 different occasions in the year up until May 2022.

A review of the service, provided by Swansea Bay University Health Board, is under way which will help determine its future.

The Children's Charity NSPCC - insists the service should be retained and strengthened.

"The previous mother and baby unit closed in Wales in 2013. So we need to make sure it continues" said Cecile Gwilym of NSPCC Wales.

"If the review shows the number of beds isn't sufficient to meet the need, we need this extended so more women are able to access the support they need."

Meanwhile Kerry Nash is no doubt of the value of Uned Gobaith.

"If I didn't have that help our story would have been very different ... I wouldn't have been able to do it.

"To be really honest Arwyn wouldn't have had a mum to look after him. This unit saved my life."
Uned Gobaith: Unit at Tonna hospital looks after new mums