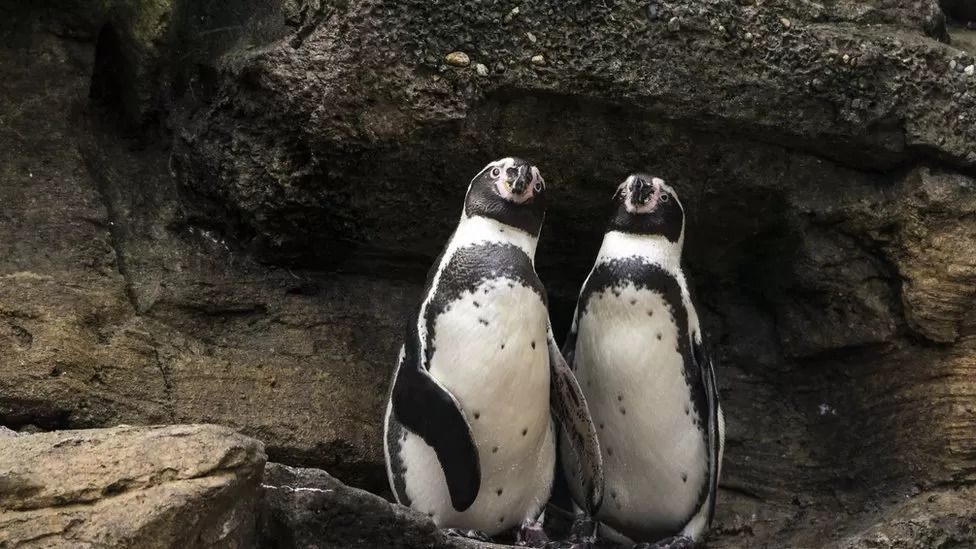 Marwell Zoo penguins isolating due to bird flu given all-clear
Penguins that had been put into isolation due to bird flu have been give the all-clear, a zoo has said.
Marwell Zoo, in Hampshire, put seven of the birds into isolation after an outbreak of avian flu in December.

Four other penguins died while a further four tested positive and, by law, had to be euthanised.

Now the seven in isolation have tested negative for the disease and will be returned to their enclosure, along with the centre's flamingo population.

On 6 December, the (HPAI) H5N1 strain of avian flu was confirmed near Highclere and Colden Common and a 3km (1.86 mile) monitoring zone was set up around both premises.

The seven penguins were put into isolation for their own safety, as were the flamingos as a precaution.

"We are delighted that the outbreak was contained swiftly," said a spokeswoman Marwell Zoo, near Colden Common.

She added it had been working with the Animal and Plant Health Agency (APHA) and the Department of Environment, Food and Rural Affairs (Defra).

"Our flamingos have now been given access to the whole of their enclosure again and we are working with the relevant authorities to get the penguins back in their enclosure as soon as possible," she continued.


'Fungal infection risks'

She said access to the walk-through aviaries and Energy For Life: Tropical House would continue to be restricted.

"The sooner the penguins return to their enclosure the better, from a welfare perspective," Justine Shotton, veterinary services manager, said.

Penguins kept indoors are at risk of pododermatitis - a condition affecting the birds' feet, and aspergillosis - a potentially fatal fungal infection, according to Ms Shotton.

She said all of the zoo's penguins were on antifungal medication and their condition was being regularly monitored.

Risk assessments will continue as avian influenza remains an issue all year round, Ms Shotton added.