A university arts chief who threw eggs at a statue of Margaret Thatcher within hours of its installation has been fined £90.
One widely shared clip showed Jeremy Webster, 59, launching the produce at the sculpture in Grantham.

It depicted three eggs being thrown, with a shout of "oi" as one hit its target.

Lincolnshire Police said it had since issued a fixed penalty notice under Section 5 of the Public Order Act.

The University of Leicester, where Mr Webster is deputy director of the Attenborough Arts Centre, said it "does not condone defacement".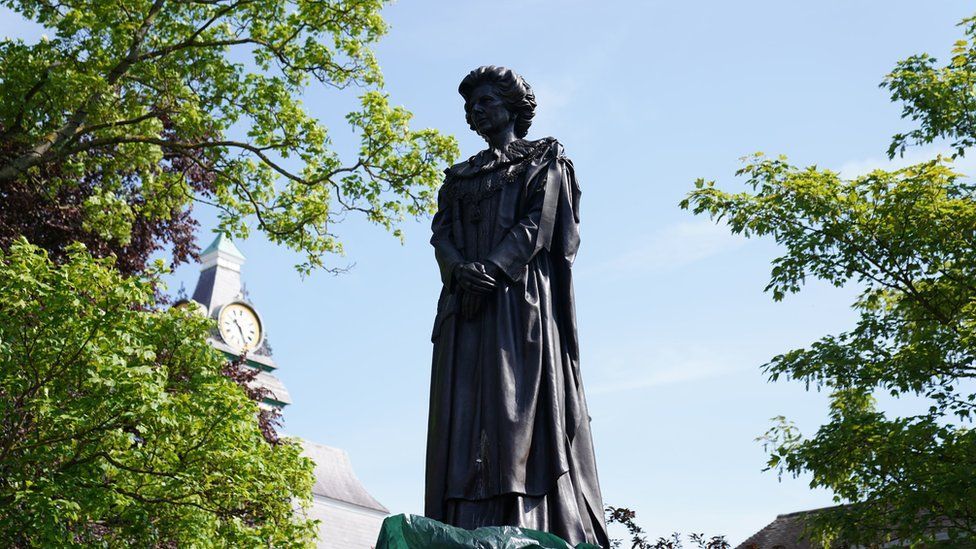 The bronze statue was originally destined for Parliament Square in Westminster

The £300,000 statue of the former prime minister was lowered into place in her hometown on 15 May despite threats it would be "egged" and draw boos from passing motorists.

It sits atop a 10ft (3m) high plinth under CCTV surveillance to minimise the risk of vandalism.

In a an earlier statement Leicester University said it had a "long-standing history of supporting art and protecting creative freedom" and the matter was being addressed in line with its procedures.