Supermarket shoppers have long been on the lookout for yellow stickers placed on cut-price products at the end of the aisle that are approaching their best-before date.
Now the use of the big yellow label has extended to other in-store discounts - specifically lower prices targeted directly at loyalty card holders.

The colour is carefully chosen. It is supposedly warm and welcoming. And these deals, exclusive to loyalty card holders, mark a change in tactics by retailers.

Gone are the days when the Clubcard or Nectar card was used to build up points to redeem for a treat. Now they offer financially-stretched customers lower prices in the hope they do not shop elsewhere.

In return, cardholders give these businesses a deep insight into their spending preferences, and an opportunity to boost their profits.

Retailers are also exploring the potential of loyalty programmes to reward sustainability, and meet their eco targets.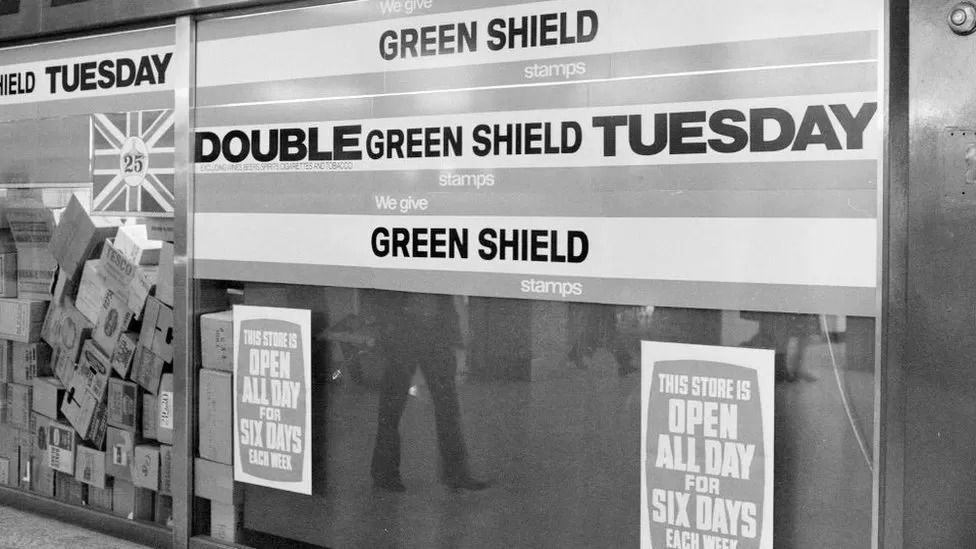 Loyalty schemes have been around for decades

Loyalty points are nothing new. In the 1960s and 1970s, Green Shield Stamps were popular.

Shoppers filled books of stamps to exchange for gifts. Complete eight books and you could claim a new toaster. Fill 155 and a Lambretta scooter was yours.

The Tesco Clubcard took the idea to another level. The supermarket chain first introduced the Clubcard in 1995 and within a year, customers were spending 28% more in its stores.

Now, faced with the prospect of losing customers to the discounters Aldi and Lidl, and in light of the soaring cost of living, there has been a clear shift.

Tesco chief executive Ken Murphy, this week announcing annual profits of £1bn, said the business had "fundamentally repositioned" its discounting in recent times, including its Clubcard Prices system. The retailer claims 21 million UK households use a Clubcard.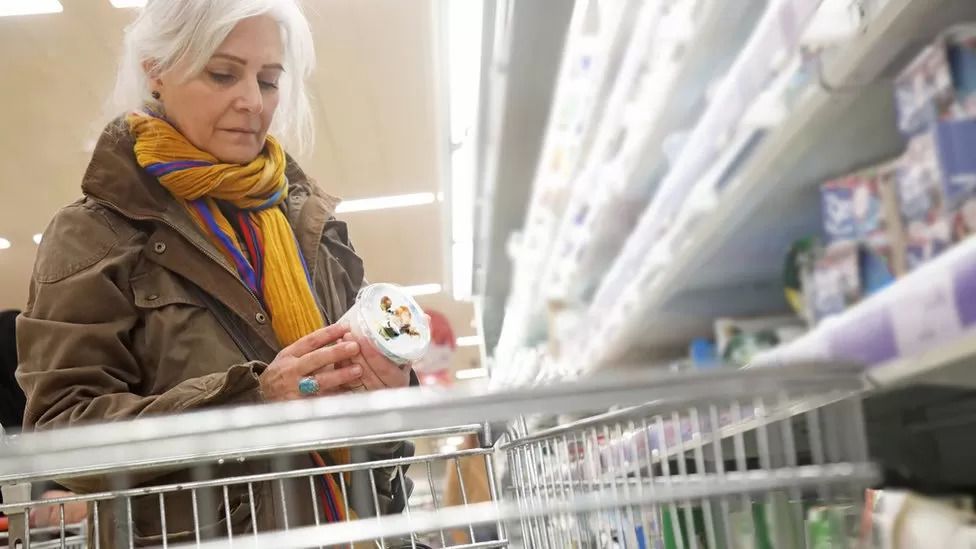 On Tuesday, its rival Sainsbury's launched Nectar Prices - hundreds of lower-cost products for its 18 million cardholders. Outside of groceries, Boots recently said it was shifting the focus of its Advantage Card to day-to-day discounts on its own-brand products.

"It costs retailers a lot more to acquire a customer than it does to keep a customer," says consumer insight specialist Kate Hardcastle.

"So they are reminding you that if you are loyal, they are literally treating you differently as a customer. They want a narrative that they are the best and the cheapest."

In response, they hope shoppers with busy lives do not bother to shop around, and fill their baskets in one store as well as making impulse purchases of the products on offer.

Price comparison risk

The pitfall for shoppers is that these loyalty card discounts can make it more difficult to compare prices and work out value for money.

Ms Hardcastle and the consumer association Which? both highlight the difficulty some shoppers have in finding the unit price, rather than just the headline price. For example, what is the cost per 100g of the product, rather than the total price.

Ele Clark, retail editor at Which?, also points out that some of these rewards are unavailable in supermarkets' convenience stores, where those on low incomes and without a car may shop.

There is also the question of digital exclusion. As loyalty programmes migrate from physical cards to apps, then some people may miss out altogether.

The digital transformation still has a long way to go, according to Ms Hardcastle. The expansion of personalised discounts is one such area.

Retailers, if shoppers give them permission, will not only be able to track the store that shoppers are visiting, but even the aisle they are browsing.

That, and smartphone notifications, mean real-time reminders and rewards will soon be available for shoppers.

Rewards for the planet

The future, and indeed the present, use of loyalty programmes will not be focused entirely on price.

Annich McIntosh, managing editor of Loyalty Magazine, says that brands are using loyalty and membership to address customers' demands for sustainability.

The offers range from cosmetics companies providing refillable bottles, to customers collecting loyalty points that - when a target is hit - means the company cleans a beach.

Schemes in the travel sector may also reward more environmentally-friendly choices, shifting away from frequent flyer points.

Ms McIntosh says companies will also maintain a relationship with a customer after a sale, telling them how the product can eventually be recycled.

"This is about changing people's behaviour and making them feel good about it," she says.

The clear benefit for companies is that they can hit their sustainability goals and boost sales because loyal shoppers will return to the brand when they buy the next item.