Firefighters face the sack if they are found to have bullied or been racist, misogynistic or homophobic, London Fire Brigade's boss said.
Commissioner Andy Roe made the comments after an independent review found the brigade was "institutionally misogynist and racist".

The review detailed accounts ranging from women being groped to people having their helmets filled with urine.

The review was ordered after a fireman took his own life in August 2020.

Led by Nazir Afzal, a former chief crown prosecutor, the report found the fire service had "dangerous levels of ingrained prejudice against women", while colleagues from minority backgrounds were "frequently the target of racist abuse".

The report, which makes 23 recommendations, was based on the experiences of hundreds of staff members.

It listed a number of instances of abuse and poor behaviour at almost all levels of London Fire Brigade (LFB), including:

* Multiple cases of bullying "and the targeting of ethnic minorities and women" with some complaints not investigated

* A black firefighter had a noose put by his locker

* Women "sexually taunted", including one who received video calls from a man exposing his genitalia

* Men "huddled around a screen watching porn" at some fire stations

* A Muslim firefighter, bullied because of his faith, had bacon put in his sandwich by colleagues

A female firefighter told the review the threshold for bullying was so high "you would have to gouge someone's eyes out to get sacked... everything else is seen as banter".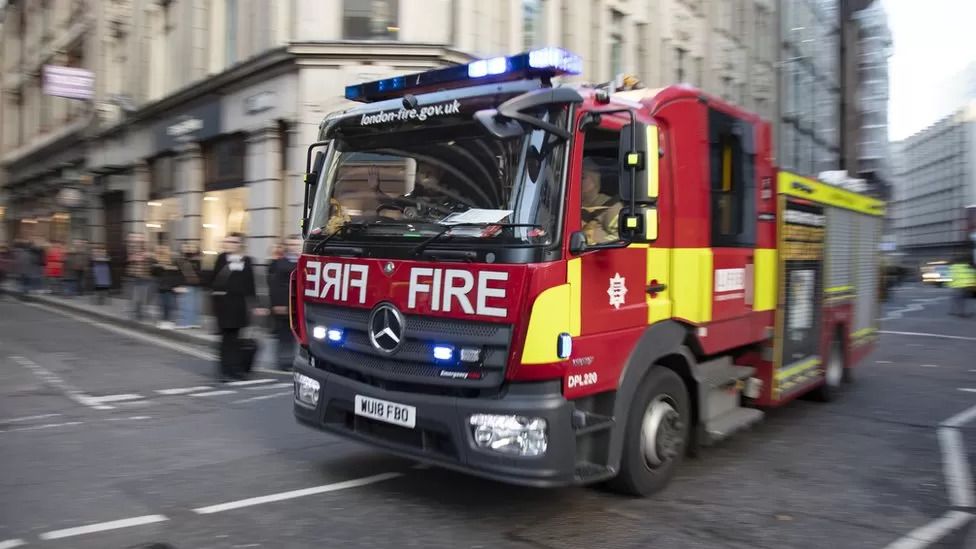 The behaviour of some staff "left a clear trail of psychological harm", the report found

Talking to the BBC, Mr Afzal said: "I sat with a very senior female officer who said to me, through tears, that whenever she goes through a dangerous incident, she's always thinking: 'Will the men have my back? Will the men around me protect me given how they have treated me back at the station?

"If they feel they can't trust the men around them because of their behaviour or misbehaviour and worse, then they aren't safe and neither are we."

Lucy Masoud, who worked as a firefighter for LFB from 2006 until 2018, said the service needed to take the review seriously and stop "virtue signalling".

"They present themselves as being very diverse and inclusive and spend tens of thousands of pounds every single year on organisations like Stonewall, which is merely just a tickbox exercise that doesn't actually help any firefighters on the ground," she said.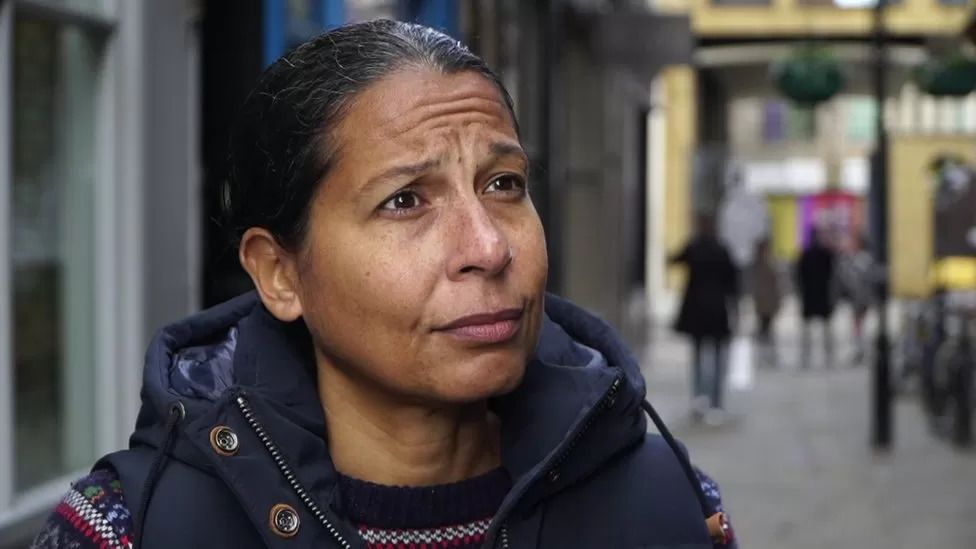 Former firefighter Lucy Masoud said the problem came from managers

Ms Masoud, who also worked as a discipline representative for the Fire Brigades Union (FBU), said she saw managers move victims of bullying away from the station they were based in rather than deal with the bully.

She added that the full blame should not be placed on firefighters, but with managers.

"When it's coming from management and firefighters see the management are acting in a certain way it's going to sink down into the stations."

'Disturbing examples'

In response, Commissioner Roe said there would be a "zero tolerance" approach to bullying, harassment and discrimination.

"What that means, if we think about the immediate steps, is that I expect to dismiss people as a result of this report.

"Clearly, there are some disturbing examples of where we have betrayed public confidence and trust."

When asked how many could lose their jobs, he added: "If we find that you have behaved in a way that is highlighted in this report, there is not a place for you in the London Fire Brigade.

"In a way the numbers don't matter to me."

He said they needed to start the process "immediately" and that there were no estimates on how much it would cost.

He added: "I've been in rooms where people use frankly racist language, and I'll call it out head on, I'll explain how it made me feel.

"I wanted to have a conversation with people as much as anything because my experience of this is that people don't even know they're causing offence sometimes."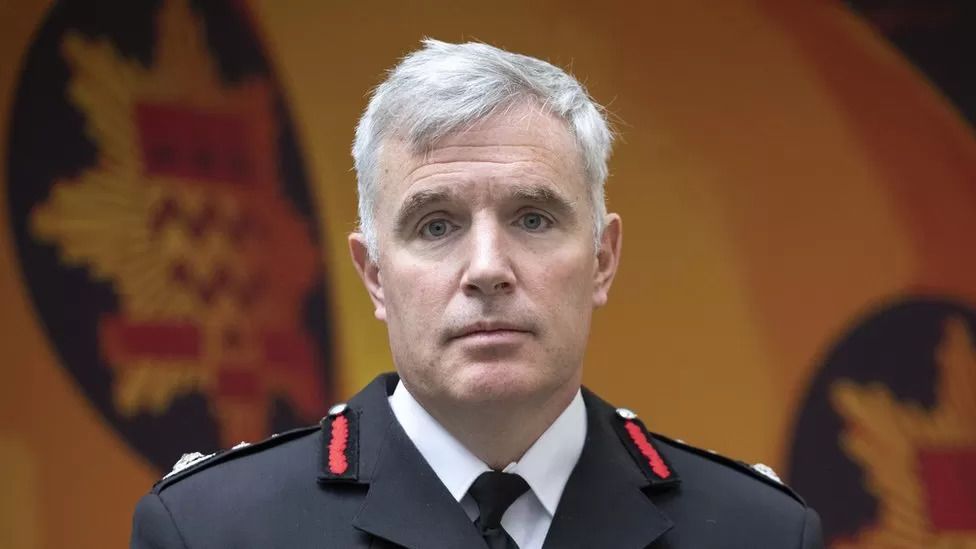 Commissioner Andy Roe said he had called out racist behaviour when he saw it

The review was established in response to the death of firefighter Jaden Francois-Esprit, who took his own life in August 2020.

His family were concerned he had been bullied because of his race, the report said.

Commissioner Roe said he had spoken to Mr Francois-Esprit's family on more than one occasion, and that he would talk to them again at a "time that's best for them".

"I would apologise to them as I have when I met them previously, and I would ask them if they could see the report as the catalyst for change this organisation needs and that report was driven by the tragic death of their son.

"So if there has to be a legacy for Jaden then let it be that he was the reason we called this report in such a way and let his legacy be one of change."

'Widespread'

Mr Afzal said the racism, misogyny and bullying identified within the LFB was far more widespread and that it affected other public bodies including the BBC and NHS.

"There are members of five different police forces who have approached me and said similar concerns about their own forces, I won't name them," he told reporters at a briefing at LFB's headquarters.

He said the police forces, the BBC and NHS were "pivotal to the British society... and yet there are people within them that are seriously concerned about the way they're being treated".

"There needs to be a national inquiry, particularly in relation to misogyny because this is a subject that hasn't had the attention that it deserves."

In response, the BBC said it was a "modern and inclusive organisation that seeks to create a culture where everyone can thrive professionally and produce their best work.

"We have a zero tolerance approach and would encourage anyone who has witnessed or been subject to inappropriate behaviour, to report it."

The NHS said it would not be responding.

Scottish Fire and Rescue Service's interim chief officer, Ross Haggart, said it would review the report in detail to consider what lessons could be learned and where further improvements could be made in Scotland.

The FBU said the report confirmed concerns it had raised over many years.

Gareth Cook, FBU's regional organiser for London, said morale and engagement at LFB was low.

"The review has found that staff fear the consequences of speaking out as they fear the repercussions. That is entirely unacceptable and must change," he said.

"We have raised concerns about many of the issues contained within this report historically and as a consequence we remain sceptical about the changes senior leaders will implement with regards to their own behaviours."

He added the FBU had organised sections for black and ethnic minority members, for women members and for LGBT members.

"These sections were created because of discrimination, harassment and inequality within our industry and our union. We will ensure our equality sections are fully involved in any fuller response to this LFB report."

Mayor of London Sadiq Khan said the details of misogyny and racism were "abhorrent" and said the findings of Mr Afzal's review "must be nothing short of a watershed moment for the London Fire Brigade".
London Fire Brigade report: "If female firefighters aren't safe from men, neither are we"