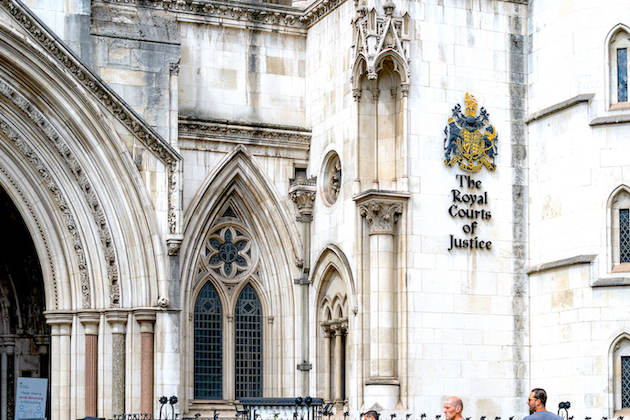 London couple in £14 million 'dirty money' case win temporary right to secrecy
The names of a London couple accused of bringing £14 million of illicit money into Britain via the "Azerbaijan laundromat" will be kept secret for at least another week after a High Court judge give them a final chance to justify continuing anonymity.
In a High Court order, Mr Justice Freedman rejected a last-ditch bid by the couple to obtain a judicial review to overturn a decision by another judge last week that the veil of secrecy protecting the couple should finally be lifted.

He said that, despite this, legal precedent meant that the couple's lawyers should be given the chance to present their case again at an oral hearing.

He added that anonymity should be maintained until then and that the earliest date for the hearing to take place would be at least seven days away.

The judge's ruling will raise new concerns about the way in which judicial review proceedings – which are already subject to a planned government overhaul – and other court processes can be misused to inject unwarranted delay.

It follows a decision last week at Westminster Magistrates court by District Judge Vanessa Baraitser to approve an application by the Evening Standard, supported by the National Crime Agency, for the couple to be named.

She said the couple had failed to provide any evidence to justify anonymity and that keeping their identities secret for longer would be a "disproportionate interference with the principle of open justice".

She granted a seven day "stay" – the legal term for a delay – to allow the couple to carry out their threat to seek a judicial review. That should have expired today.

But in a High Court order issued on Wednesday, Mr Justice Freedman said that although he was rejecting all of the couple's arguments for a judicial review, they were entitled to make their case again at an oral hearing and that anonymity should remain until then.

"It is recognised that where a party applies in the Administrative Court for urgent interim relief, which is refused on the papers, it has the right to renew his application orally to a High Court judge," he states in his order.

"Until after the oral hearing .. the decision of District Judge Baraitser removing anonymity .. is stayed."

The couple are accused by the National Crime Agency of using a complex web of "brass plate" companies fronted by "men of straw" to channel nearly £14 million of allegedly illicit wealth into Britain and face the seizure of around £6.5 million in their London bank accounts at forfeiture proceedings next month.