Liverpool has been stripped of its World Heritage status after a UN committee found developments threatened the value of the city's waterfront.
The decision was made following a secret ballot by the Unesco committee at a meeting in China.

Unesco had said that the developments, including the planned new Everton FC stadium, had resulted in a "serious deterioration" of the historic site.

The decision was described as "incomprehensible" by the city's mayor.

"Our World Heritage site has never been in better condition having benefitted from hundreds of millions of pounds of investment across dozens of listed buildings and the public realm," Joanne Anderson said.

She said she would work with the government to examine whether the city could appeal against the decision, which comes "a decade after Unesco last visited the city to see it with their own eyes".

Liverpool City Region Mayor Steve Rotheram said the decision was "a retrograde step that does not reflect the reality of what is happening on the ground".

"Places like Liverpool should not be faced with the binary choice between maintaining heritage status or regenerating left-behind communities and the wealth of jobs and opportunities that come with it," he said.

Labour's Kim Johnson, MP for Liverpool Riverside, said she remained "proud of my city and what we've done".

"People come here because it's amazing city and, while I'm disappointed, as a city we are resilient and we will always fight back."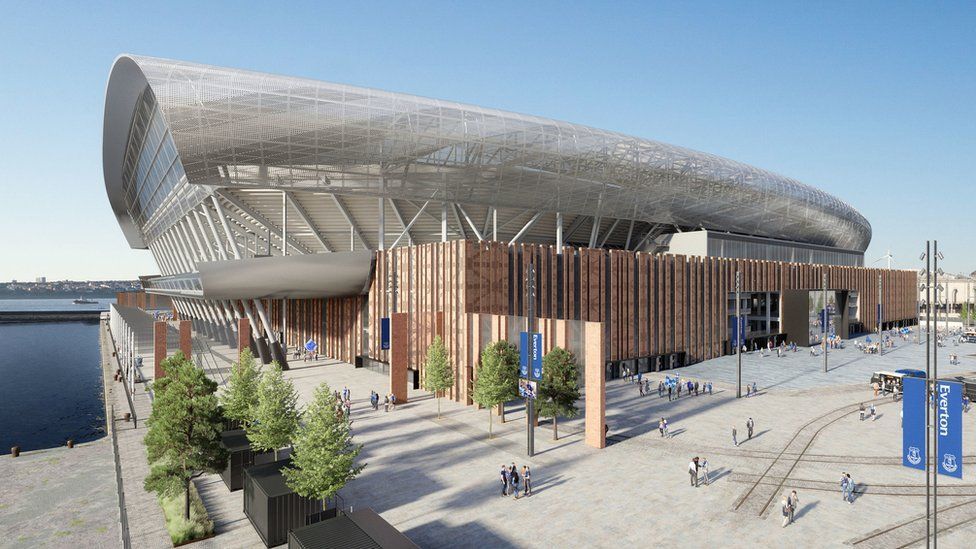 The government said it was "extremely disappointed" and believes Liverpool still deserves its heritage status "given the significant role the historic docks and the wider city have played throughout history".

Liverpool becomes only the third site to lose its World Heritage status since the list began in 1978, the other two being Oman's Arabian Oryx Sanctuary in 2007 and the Dresden Elbe Valley in Germany in 2009.

Announcing the decision, the committee chairman said 20 votes had been cast - with 13 in favour of deleting the city, five against the proposal and two ballot papers being invalid.

Liverpool's Liberal Democrat leader Richard Kemp said it was a "day of shame" for the city, adding that it would "without a doubt, affect our tourism and inward investment".

The city was awarded the much-coveted title in 2004 in recognition of its historical and architectural impact, joining places including the Taj Mahal, Egypt's Pyramids and Canterbury Cathedral.

It recognised its history as a major trading centre during the British Empire and its architectural landmarks.

However, a report in June by the World Heritage Committee said developments on the city's waterfront had resulted in "irreversible loss of attributes".

It cited the Liverpool Waters project and Everton's new stadium, which is being built at Bramley Moore Dock.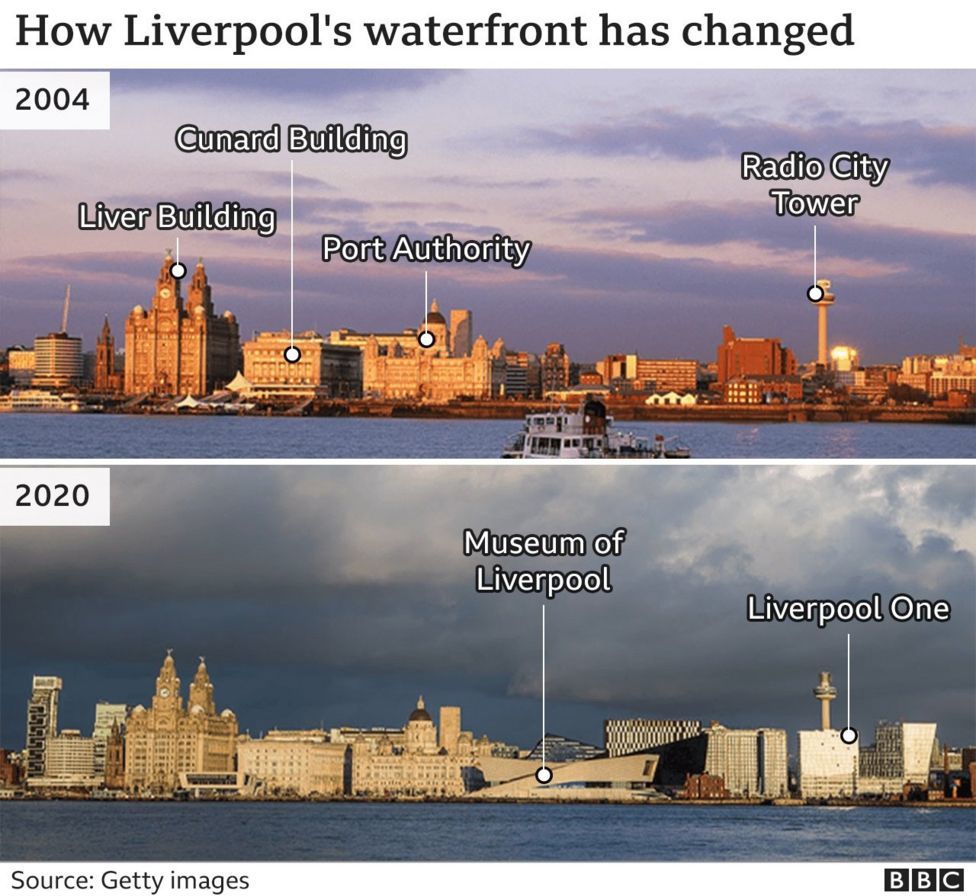 Chris Capes, director of development for Peel L&P's Liverpool Waters, said he was disappointed "particularly given the considerable investment that the city has put into protecting and improving its heritage sites".

Everton have agreed to invest up to £55m to "preserve, restore and celebrate the heritage assets" of the area as part of its stadium plan.

They project was approved following two public consultations, with the second survey attracting more than 40,000 people.

The club found 98% of people supported the proposed design of the stadium, while 96% backed the club's plans for historic features on the site.

Analysis
By Claire Hamilton, BBC Radio Merseyside political reporter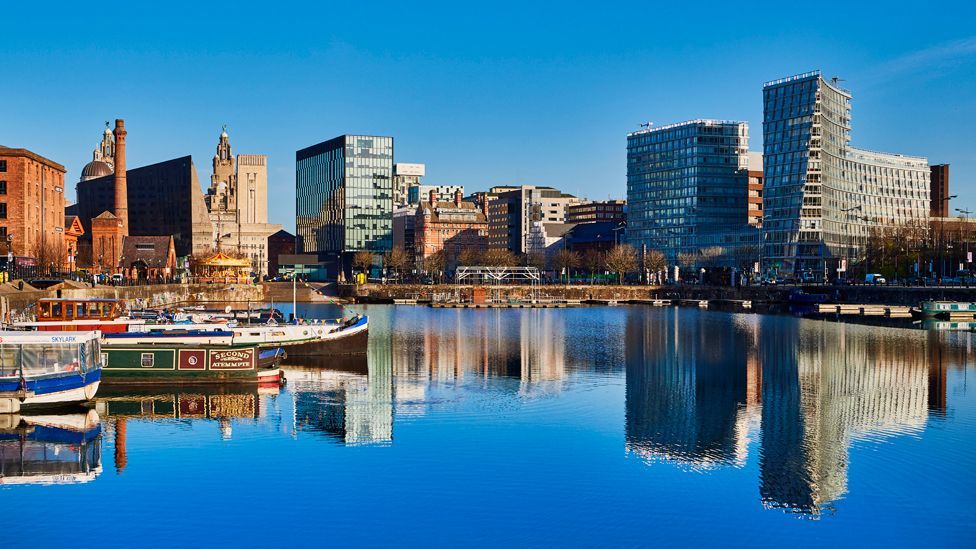 Liverpool has seen more peaks and troughs than most, and it's a city which has changed immeasurably since 2004 when the World Heritage Status was conferred.

Back then, there was no Liverpool One shopping centre, no hint that Everton would consider building a multi-million pound waterfront stadium and its year as European Capital of Culture hadn't happened. The city has changed.

Today, there's a sense of defiance in some quarters about Unesco's decision that the city doesn't need the title, especially if sits in the way of progress for an area which has lain neglected and semi derelict for decades.

Critics argue the benefits of being a World Heritage status were never properly spelled out and there wasn't the political will in the city to address Unesco's concerns until recently, when it was too late.

Many people argue that tourists visiting the Pier Head, St George's Plateau or Penny Lane are not coming because Liverpool is a designated World Heritage site - they probably don't even realise it is.

They're coming for the Beatles, the football, food and the history but that history will remain.

Yet today's announcement worries those who fear that the ability to protect heritage, architecture and history is now diminished, that there will be a free-for-all of unsuitable, careless development.

The argument for the last decade has been presented as a binary choice: heritage or progress? The feeling in Liverpool is, couldn't we have had both?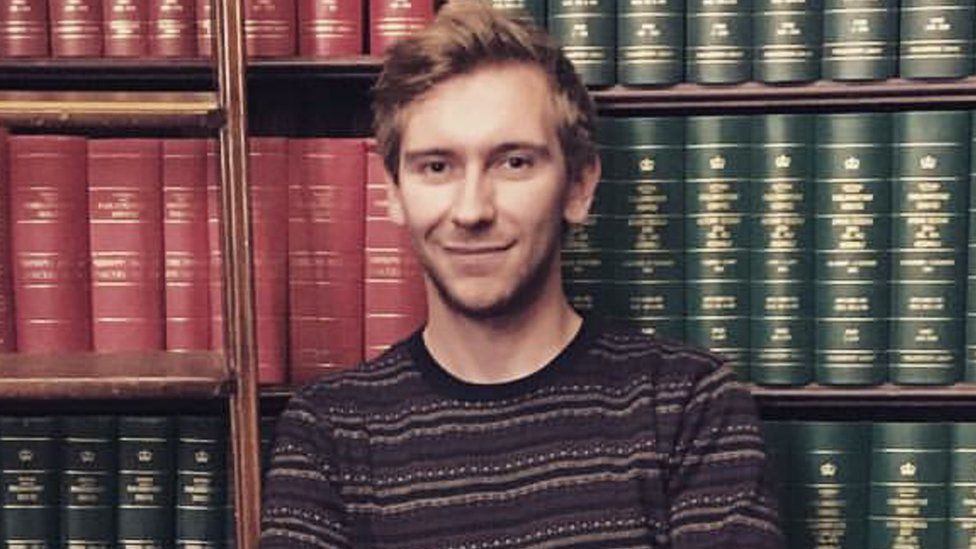 Dr David Jeffery, who is a lecturer of British politics at the University of Liverpool, said he believed the decision would not have a "serious impact" on the city's tourism industry.

"I do hope this serves as a warning to the council to stop approving ugly buildings though," he said.

Wayne Colquhoun, who has campaigned for 15 years to keep Liverpool's heritage status, said he was "devastated" by the news.

"It's the status symbol that has put us up there with the Great Wall of China and the pyramids and now it has gone," he said.

"You've got to be clever being a World Heritage city and be able to take traditional materials and build them in a modern manner."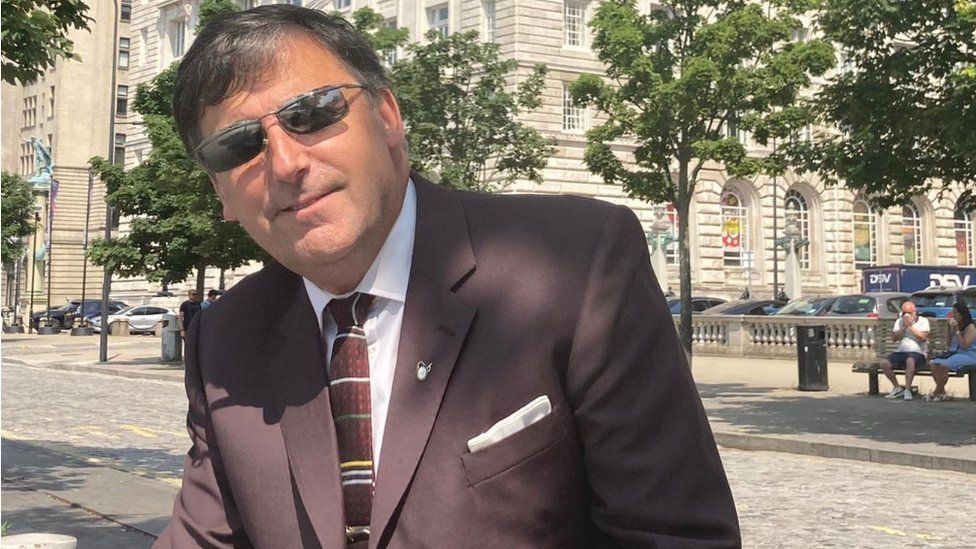 Richie Wright, 40, who has lived in Liverpool all his life, said the status had "on many occasions, hampered and restricted development in a city that is ripe for development".

"I hope that Liverpool and its wider city region now seizes this opportunity to make common sense decisions that make our city and the world proud," he said.

Liverpool's heritage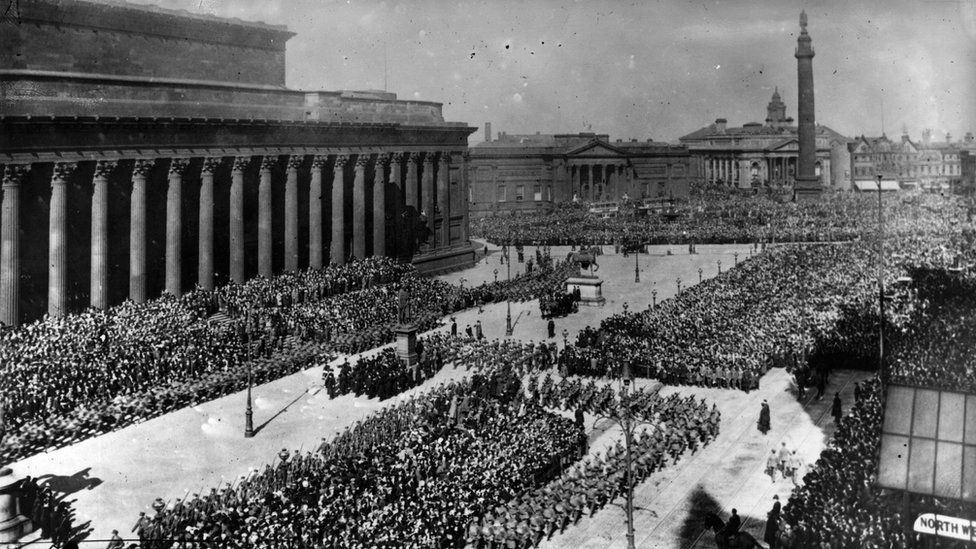 * The World Heritage Site stretches from the city's famous waterfront, through the historic commercial districts, to St George's Hall

* The city's bid for the status was centred on its history as a major global port in the 18th and 19th Centuries, when it played a significant role in the growth of the British Empire

* It was a hub for the mass movement of people, including migrants from Europe to America, and had a key role in the transatlantic slave trade

* Liverpool was one of about 30 World Heritage Sites in the UK, along with Stonehenge and the Giant's Causeway

* After World War Two, the city's Royal Albert Dock became the largest single collection of Grade I listed buildings anywhere in the country