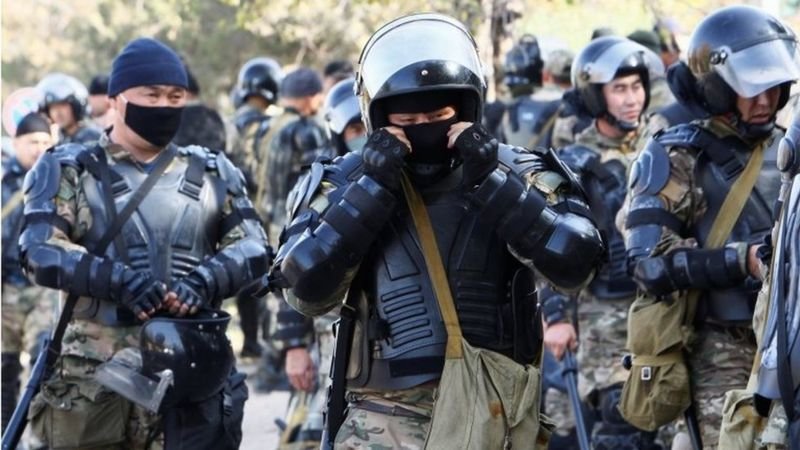 Kyrgyzstan election: President Jeenbekov resigns after protests
Kyrgyz President Sooronbay Jeenbekov has resigned after days of protests following a disputed election that plunged the country into turmoil. "I do not want to go down in Kyrgyzstan's history as a president who shed blood and shot at his own citizens," he said in a statement.
Kyrgyzstan has been in crisis since parliamentary elections on 4 October.

Subsequent protests forced electoral officials to annul the results, and also toppled the government.

Mr Jeenbekov becomes the third president of the Central Asian state, which gained independence from the Soviet Union in 1991, to be ousted by a popular uprising since 2005.

As he left office he called for peace, warning that Kyrgyzstan was close to conflict.

"The military and security forces will be obliged to use their weapons to protect the state residence. Blood will be inevitably shed. I urge both sides not to fall for provocations," he said.