King Charles III has said he is "full of admiration" for Ukrainian soldiers who are being trained by the British Army in Wiltshire.
Around 20,000 Ukrainians are to be put through an intensive five-week course to help them prepare for combat.

His Majesty watched as the men - mostly civilians - stormed a mock trench.

"We're trying to get them to learn how to use the ground to their advantage," said Capt Freddie Bradshaw from 1 Irish Guards.

"We've got urban and trench complexes which they can use. They need to learn how to fight in a forest - a lot of Ukraine is forest.

"There's a huge amount of experience from the training teams here.
"We are trying to make them as lethal as possible in a short space of time - five weeks is a very condensed training package," he said.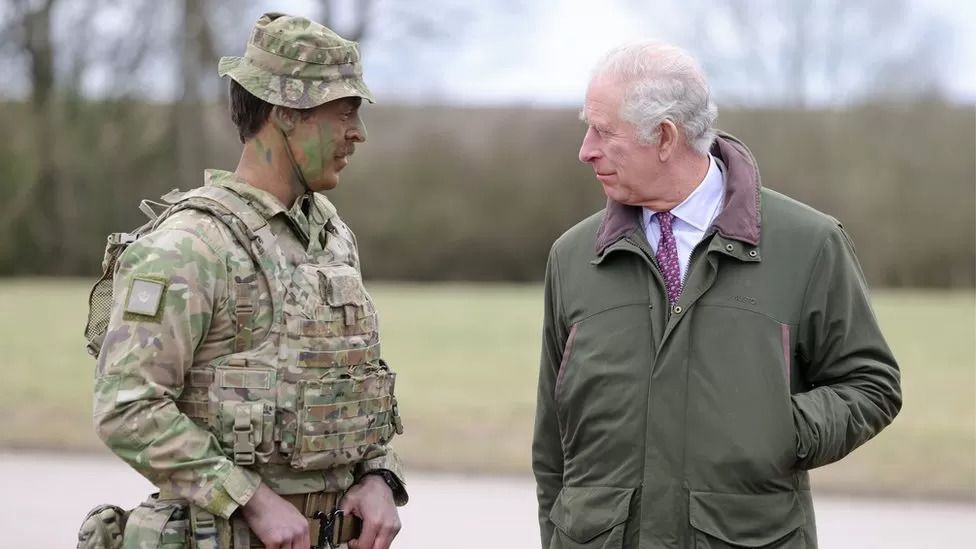 Major Tony Harris from New Zealand's armed forces talked the King through the operation
At an undisclosed location in Wiltshire, the King told one of the senior officers: "You are amazing, I don't know how you do it.
"I am full of admiration," he added.
Afterwards, with the help of a translator, King Charles took time chatting to 20 of the Ukrainians.
Many of them left their civilian jobs to join the army - one was a mechanic, another a teacher.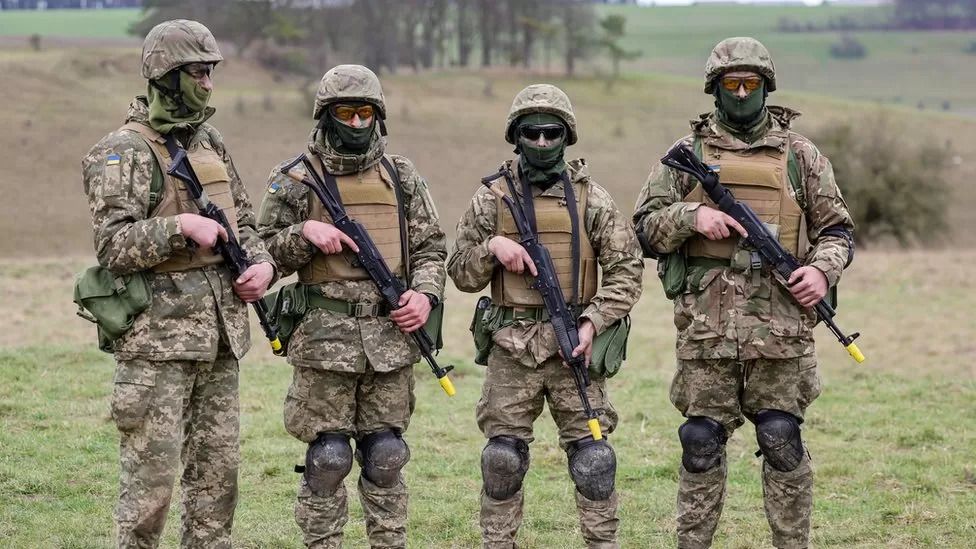 Many of these recruits have left their civilian jobs to defend their country

One Ukrainian soldier told the BBC: "It's an amazing feeling to be in the presence of His Majesty.

"It's been the event that most light will shine upon my life.

Another one said: "He asked how training was going, and our health, and took an interest in the wellbeing of our families and wives.

"I feel light on my feet and I think it will sink in a few days later," he said.