The Duchess of Cambridge has presented Saul Nash with a fashion industry award for leading emerging British designers.
The designer won the Queen Elizabeth II Award for British Design, at an event hosted by the British Fashion Council.

Mr Nash is both a designer and a choreographer - and was praised for his innovation in styling and his use of new materials.

The event at the Design Museum in London recognised the cultural and trade value of fashion and design.

The award was set up in 2018 to encourage and promote British fashion designers, with the duchess meeting young designers who were being supported by initiatives to help them in the early stages of their careers.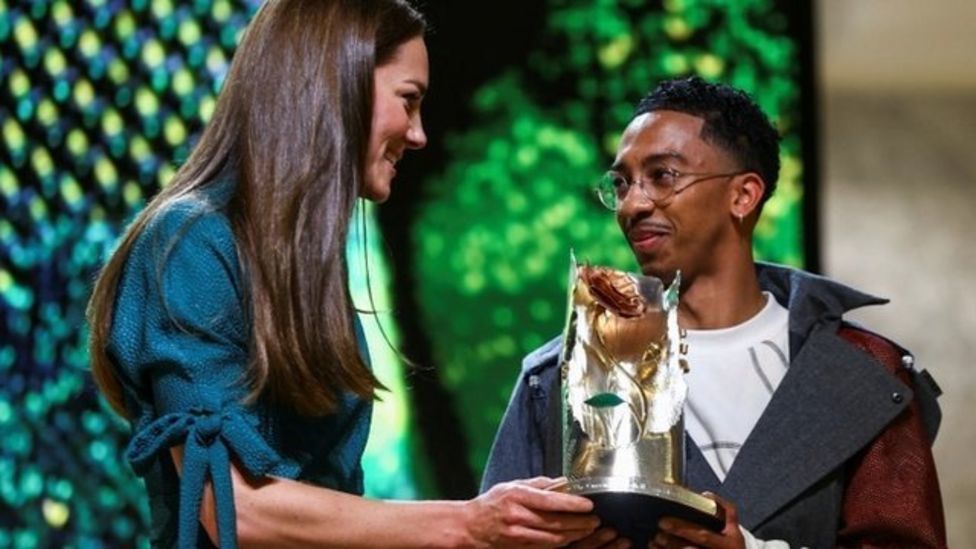 Designer Saul Nash was commended for his innovative style, linked to his background in choreography

Mr Nash's background in dance and movement was seen as bringing a different approach to design, including for sportswear.

His clothes label was launched in 2018, and reflects influences from his background growing up in a Guyanese family in London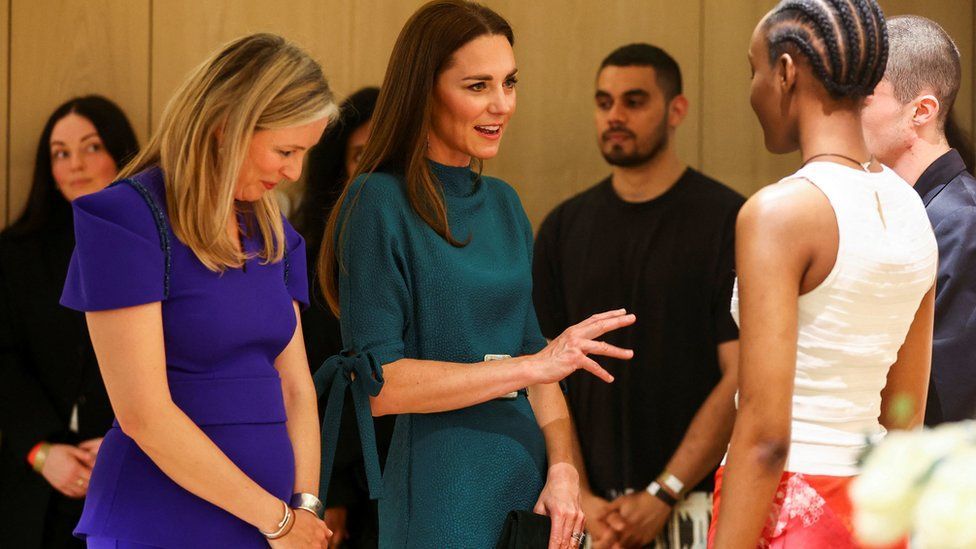 Young designers met the duchess at the fashion awards

Caroline Rush, chief executive of the British Fashion Council, praised his "unique way of combining function, tech and tailoring".

"His work explores the relationship between performance and menswear and is often showcased through beautiful and show-stopping choreography," she told the awards ceremony on Wednesday.