A graduate died from a rare complication of the AstraZeneca vaccine after being given out-of-date advice, an inquest has heard.
Jack Hurn, from Redditch died on 11 June 2021 from blood clots on the brain after receiving the jab.

His family are taking legal action after a Birmingham Coroners Court hearing revealed the 26-year-old did not receive "proper written guidance".

The NHS has said "immediate actions" were taken.

At the time, people under 30 in the UK were being offered alternative Covid vaccines due to evidence linking it to rare blood clots.

On the third day of the inquest into his death, Dr Samara Afzal told the coroner she "clearly remembered" offering Mr Hurn the chance to rebook his appointment at the Dudley vaccination centre after it had run out of the Pfizer jab.

But the Coventry University graduate, originally from Devon, had decided to go ahead with his vaccination there and then, the inquest heard.

Mr Hurn's girlfriend, Alex Jones, who also had the AstraZeneca jab, previously told the inquest the whole process at the clinic on 29 May 2021 was "very rushed".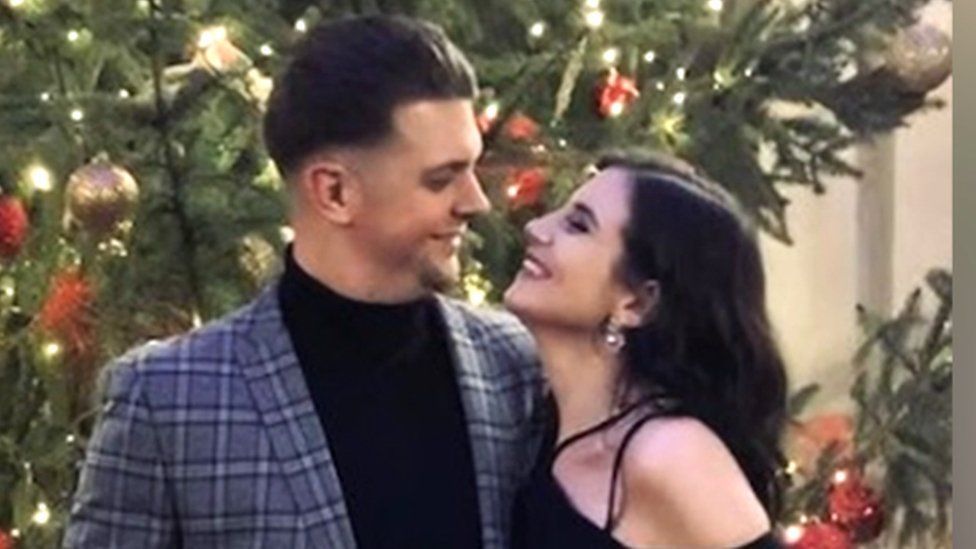 Jack Hurn and Alex Jones both had an AstraZeneca jab at the clinic, the family's solicitor said

Ms Jones said the couple raised concerns about AstraZeneca but their doctor only mentioned side effects.

"At no point did she tell us the blood clots could be life-threatening," she said.

Dr Afzal told the coroner she was distraught when she heard of the death and she had "never seen anything like it" in her professional career.

Coroner Emma Brown told the court she "accepted the evidence" that Mr Hurn was "not provided with the proper written guidance" about the rare risks with the jab, and was "not able to make an informed choice" at the Revival Fires clinic in Dudley.

Miss Brown recorded a verdict of "death due to a rare but recognised complication of the AstraZeneca vaccine".

She added "individual clinicians" were not fully aware of the dangers the jab posed to younger people at the time.

A spokesperson for NHS England in the Midlands said: "Our sincere condolences are with Jack Hurn's family and friends for the tragic loss that they have suffered.

"A number of immediate actions are learnings were taken as a result of the incident, and we will continue to work with our partners in respect to the Coroner's findings."