Rail strikes have been causing disruption across much of the UK this week, with people struggling to get to work.
But for one commuter, the walkouts were never going to be an issue.

George Bullard has been kayaking to the office since 2015, a mode of transport he chose because it was "an interesting way to get to work".

He travels to his workplace in Presteigne in Wales, where he runs a camping company, by kayaking down the River Lugg, when it's safe to do so.

But he warns against others following suit, saying it can be dangerous without the right experience.

George, an explorer and motivational speaker, bought his first kayak for £74 but has upgraded to a second one which cost £80.

"It's definitely cheaper than a car, especially with the price of fuel going up at the moment," he says. "I can't think how many journeys I've made on a kayak that cost me £74."

The 33-year-old previously lived in London, and used to kayak on the River Thames to get to work.

He says he was looking for a "different way" to commute and was inspired by a job where he paddled across the ocean to research Inuit culture.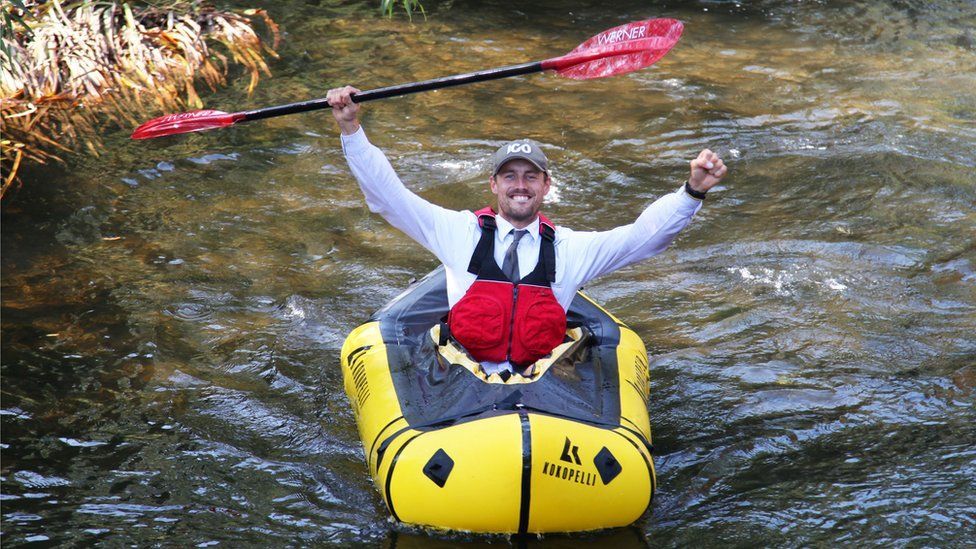 George says his preferred mode of transport was inspired by a research trip

"It lets me spend a moment outside each day and helps us understand how fragile our planet is," he says.

"It helps us appreciate the little things, like food and clean water."

George says he wouldn't encourage others to start kayaking to work if they're not experienced on the water.

"Safety is absolutely paramount," he says. "Don't enter the water without an experienced guide."

Far from the heaving scenes of squashed commuters many of us are used to, it's a lone journey for George. "No one else does the same commute," he says.