One in eight owners of small businesses fear they will fold, according to the annual Venture Forward study by website builder GoDaddy.
Hundreds of thousands of the UK's smallest businesses risk going under this year as costs keep rising, a report has revealed.

The owners of nearly one in eight microbusinesses, defined as employing fewer than 10 people, fear they will have to fold, equating to 630,000 businesses.

Catherine Sweet sells art for a living - both her own and that of other artists - via her website BobCat Gallery and at exhibitions she puts on.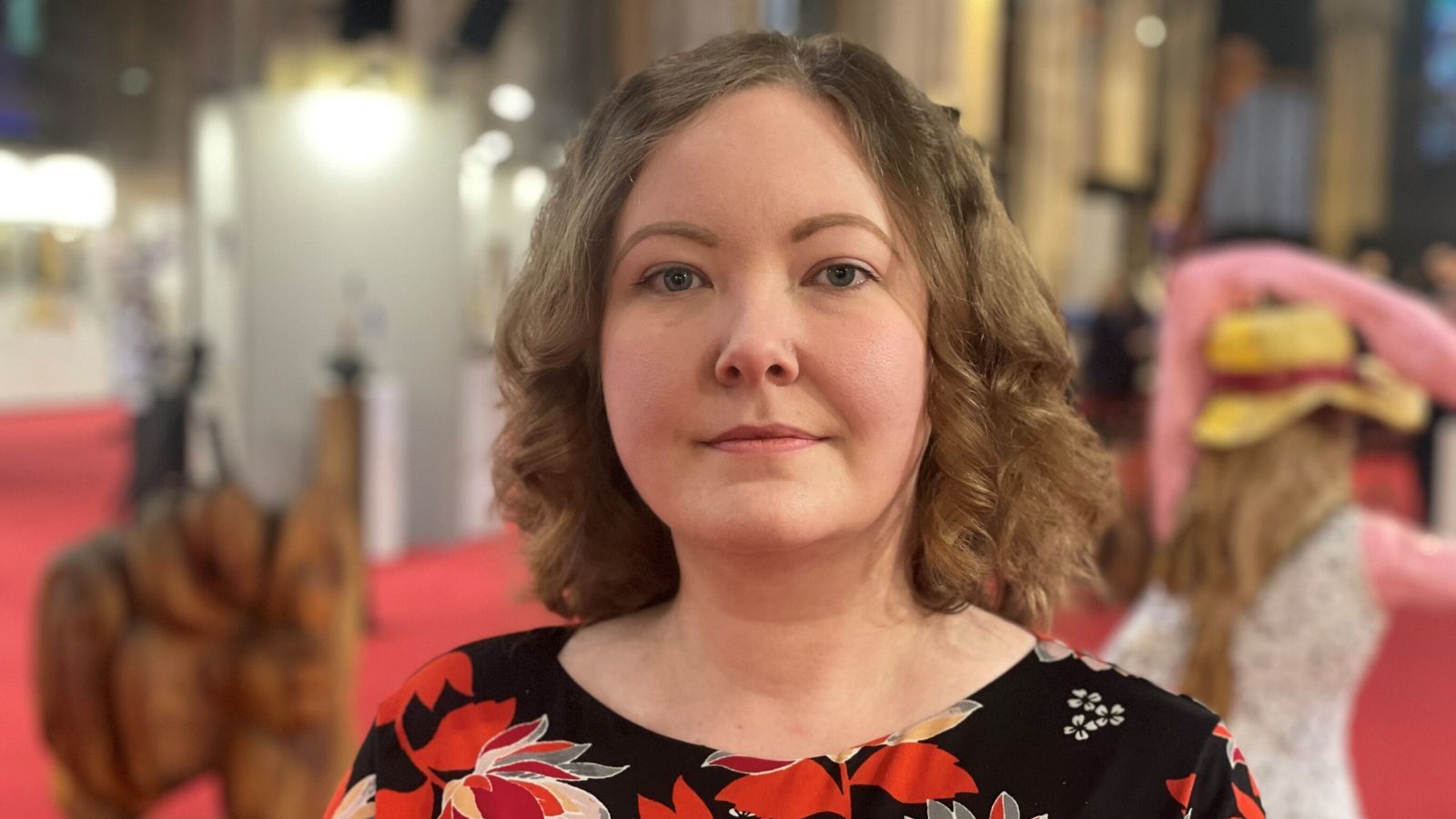 But she says "a massive decline in consumer spending" coupled with rising living costs is a disaster for businesses.

"I know that my business could grow fivefold If I had a physical space, but every negotiation I have entered into with the landlord has come to nothing because I do not have the funds right now.

"Affordable rent subsidies for retail premises would be a huge boon, because for businesses like mine, having physical premises would be a game changer, but it's completely out of our reach," she said.

And Catherine is not alone.

The annual Venture Forward study by website builder GoDaddy found that only a fifth of microbusiness owners think the government is doing enough.

More than three quarters also described the cost of living crisis as the greatest challenge they've ever faced, with the price of energy the biggest single concern.

According to Andrew Gradon, GoDaddy's UK manager, microbusinesses represent 96% of all businesses within the country's private sector.

"They are the lifeblood of businesses in the UK and it's them that are on the frontline very much feeling the direct impact of the cost of living crisis," he said.

"Around 42% said that they wanted support with tax incentives but also looking more broadly to business support - so looking at technical assistance for business development as well as support for digital strategy."

The study estimates that if the 12% of microbusinesses under threat went under, it would wipe £12bn from the economy.

The data also shows that the cost of living crisis is having a disproportionate impact on microbusinesses owned by underrepresented entrepreneurs.

A total of 85% of black entrepreneurs described it as the worst time they can remember, as did 84% of those who are Asian compared with 75% of white entrepreneurs.

A government spokesperson told Sky News: "We recognise that companies are struggling with energy bills which is why the government is providing businesses with billions of pounds of support.

"This support means some will be paying around half of predicted wholesale energy costs this winter. We've pledged further energy support from April onwards."