Home and business owners along part of the HS2 rail project have expressed mixed reactions to it being scrapped.
The Golborne Link between the HS2 line through Cheshire and the existing West Coast mainline near Wigan will not be built, the government said on Tuesday.

Homeowner Sid Herrick welcomed the news but said it had been "10 years completely wasted" with stress.

His former neighbour Alan Hulley sold his home and is annoyed the line will not go ahead.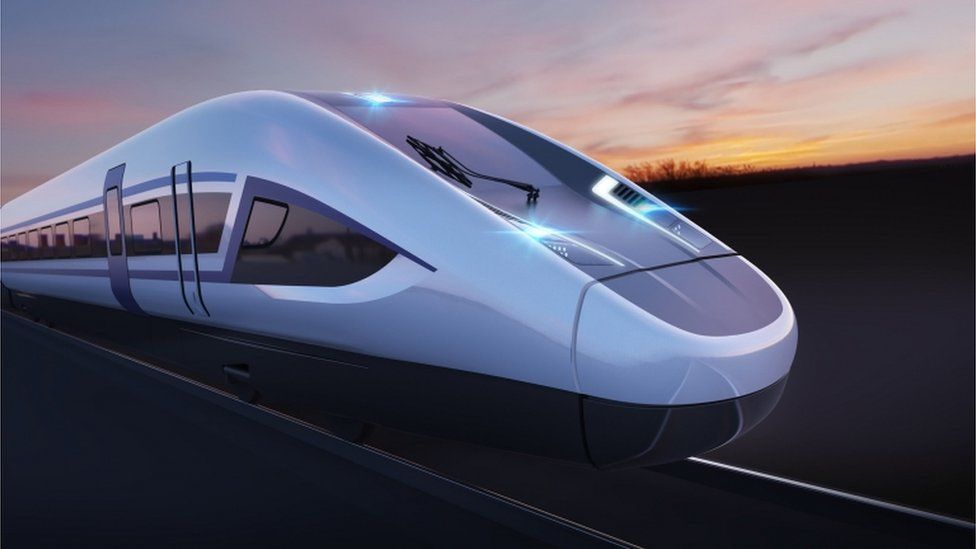 The HS2 project aims to build high-speed rail links between London and Manchester, Birmingham and the East Midlands

The government announced it was ditching the 13-mile (21km) rail link despite its earlier inclusion in the Integrated Rail Plan for improving the Midlands and North.

During the planning stages it changed lives and livelihoods, causing upheaval for those living and working along the route.

HS2 had been buying up properties, including in Lowton, near Wigan, where buildings were set to be demolished.

Mr Herrick, said he "felt great" when he heard the news but it was "10 years too late and I'm knackered".

In the decade since the plan was announced, his neighbours have sold up but he had not been able to and in that time he had a stroke and a heart attack.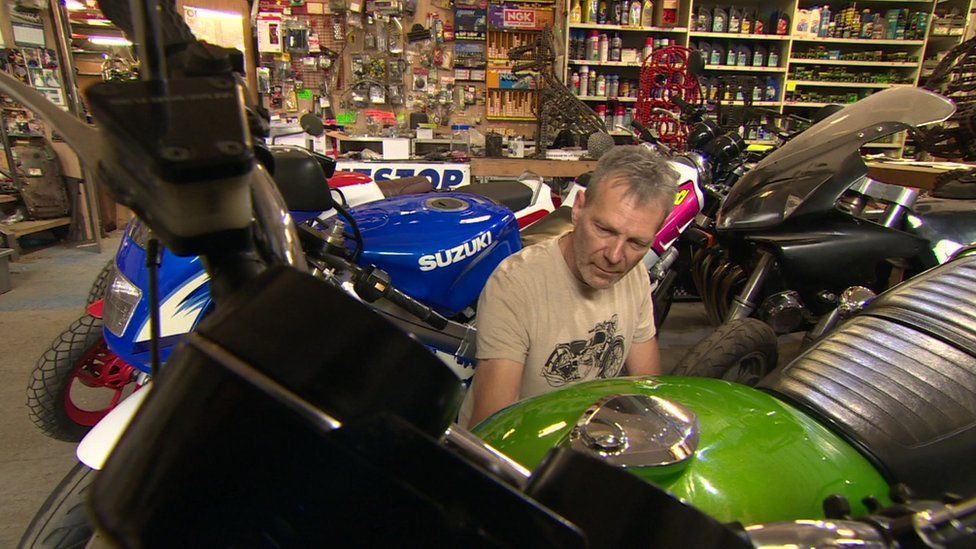 Tony Kilbryde said he breathed "a sigh of relief" and can now "plan for the future"

His former neighbour, Alan Hulley, said the change of plan was "a tragedy", even though his house would have been bulldozed.

He said he was annoyed after "waiting six years to move" and having "put things on hold" and described the decision "a missed opportunity for short political gain".

Tony Kilbryde, who owns a motorbike business in Lowton, said he breathed "a sigh of relief" and can now "plan for our own future instead of others deciding it for us".

His shop would have avoided the bulldozers but lost customers with the rail line outside the door.

"It stops you planning anything... they chop and change and seemed to mislead you," he said.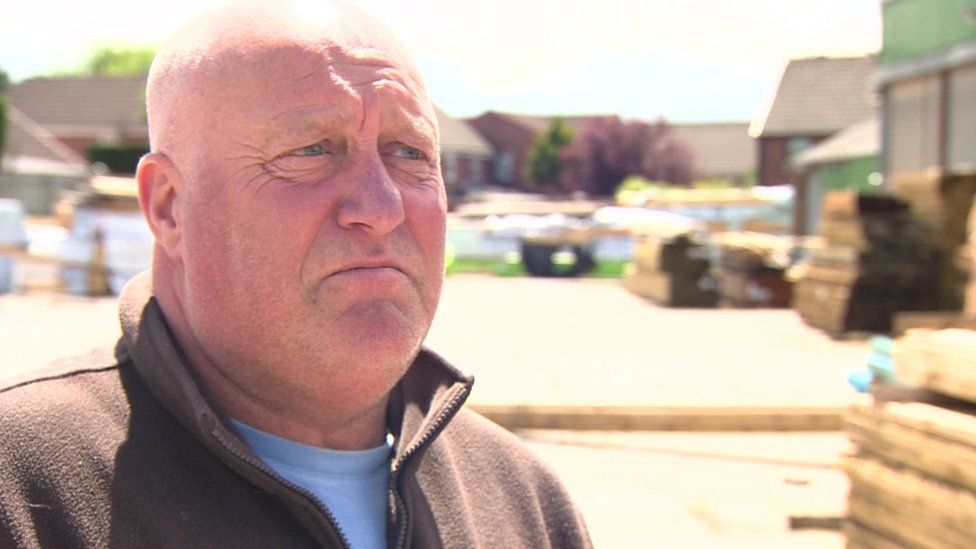 John Barker said he had been "in limbo"

The indeterminacy was also a problem for John Barker who owns a timber yard next door and said he had been "in limbo".

"At least now we know what we're doing", he added.

The decision has also split MPs in the region, with Labour MP for Wigan calling it "devastating" while her colleague Charlotte Nichols in Warrington North welcomed the move, saying the cost was not justified.

HS2 Minister Andrew Stephenson said the government would now study alternative plans.