A rise in puppy-purchasing during the pandemic has led to a leap in demand for providers of doggy day care, as owners return to work or seek ways for their pets to make new pals. BBC News meets the canine customers - and their owners.
Aliss Bonython and her fiancé Brandon had planned to get a dog together for a long time.

But it was the onset of the pandemic that prompted the couple to make the dream a reality.

Aliss, a social media marketing consultant from Nottingham, is due to move in with Brandon at his home in Nashville, Tennessee next year but, in the meantime, she wanted some company.

"[We had this] time away from each other and being in a house alone, we both were like - maybe get [a dog] now and bring her over with you?" she said.

She stated looking for a dog and, in February, she "fell in love" with a cockapoo whom she named Peach.

Although Aliss works from home, she decided to seek out a dog day care service to support her with Peach's care.

"But there wasn't a lot of availability," she said.

"Lots of people have decided to get puppies the past two years in my experience - probably because we were spending so much time at home."

The Nottingham-based service she eventually found has, she said, proved "invaluable".

"Days that I'm really busy or have a lot of filming to do - or say I'm out of Nottingham for the day - [Peach] goes to day care and she just has attention and love 24/7," she said.

"Some days I just have so much on and I don't want her to miss out on having a nice big walk or having enrichment."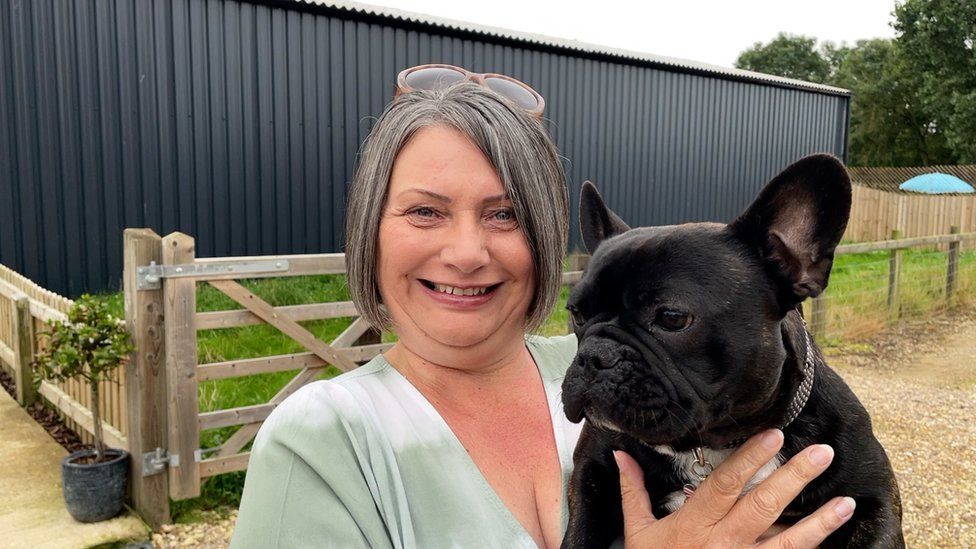 Aliss is one of a number of owners who are seeking help with caring for their new best friends.

Lisa Cobley-Wood got her lockdown puppy George last summer while she and her husband were working from home.

"We always wanted a dog; we've always wanted a French bulldog," she said.

"During lockdown we decided the time was right.

"Our lifestyle had changed - we weren't going on holidays, we weren't going on cruises all the time so it worked for us."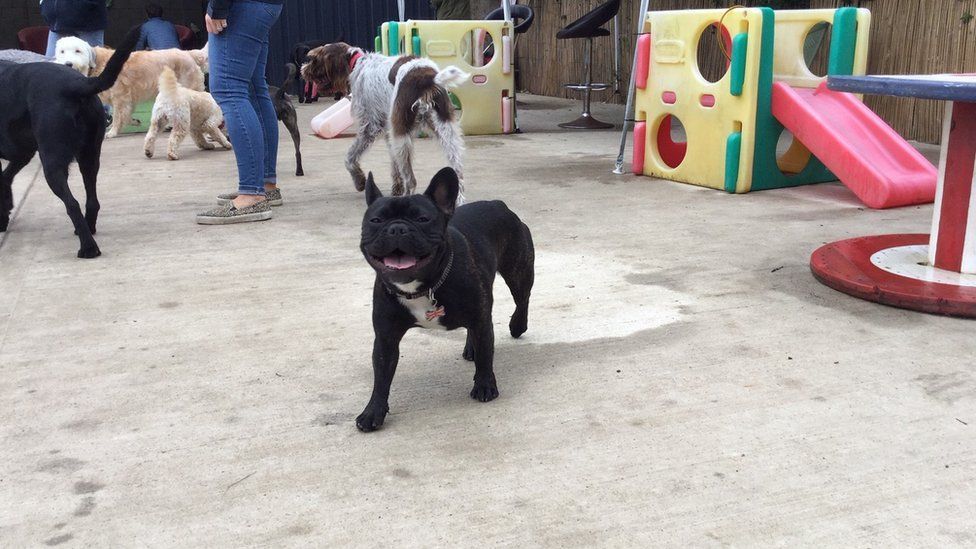 To begin with she was with George all day, every day, but, after becoming concerned about his lack of social time she booked him into The Paddocks Daycare, in South Leicestershire.

She said she has now come to depend on the service since she returned to the office.

"It leaves me time to go to work," she said.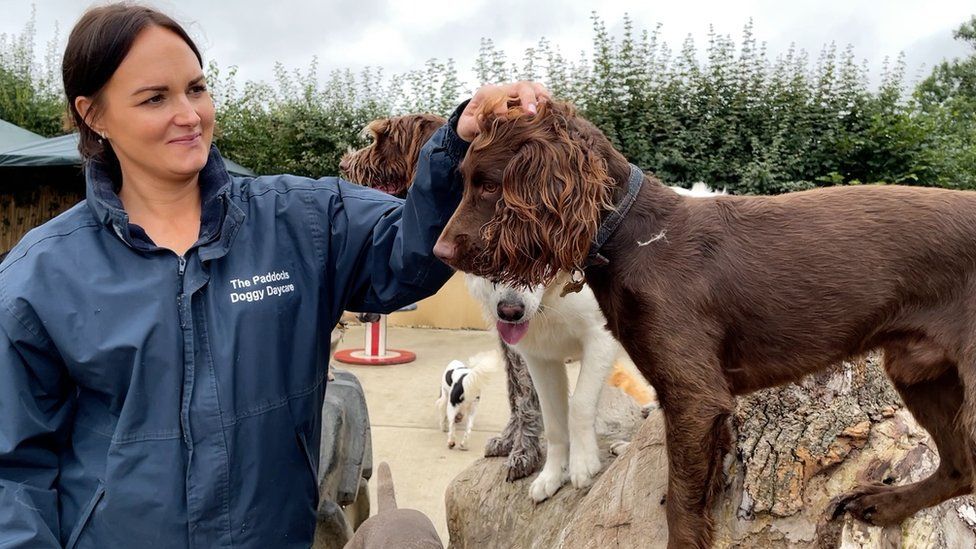 Camilla Smith, who owns The Paddocks Daycare, said many of her customers are in similar situations.

Since the pandemic, she said she has been overwhelmed with demand.

"We're really busy. We're fully booked every day and we've got waiting lists for most days," she said.

"Pre-pandemic we were busy, but it was sort of a slow, gradual process from opening.

"Since coming back, we're stacked. We've had to open additional days to accommodate everybody."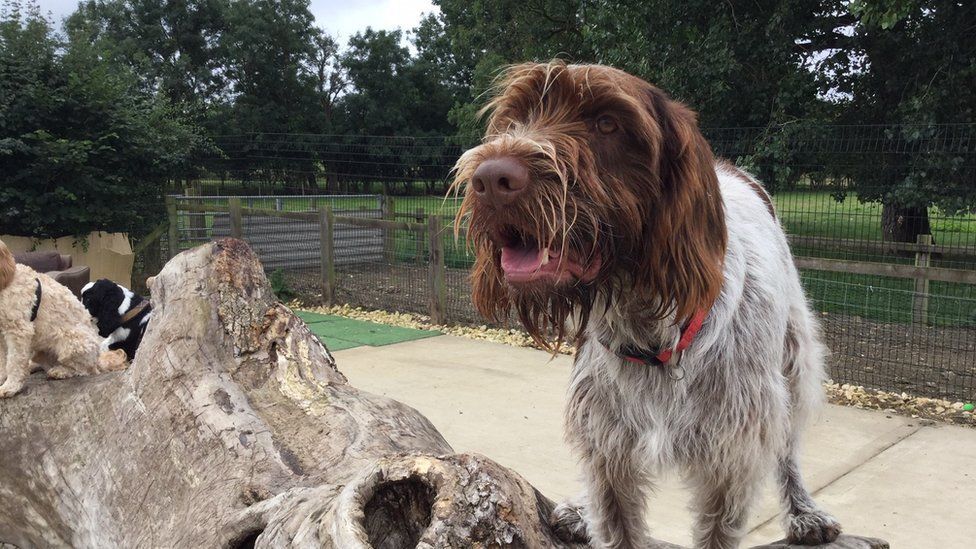 Many canine care services run along similar lines.

Dogs can run around together, climb through play equipment and chase after balls under the supervision of staff.

There are also "chill out" areas with sofas for some down time.

In hot weather, there are paddling pools to cool the dogs down and Mrs Smith has even bought in a trampoline for dogs to play on.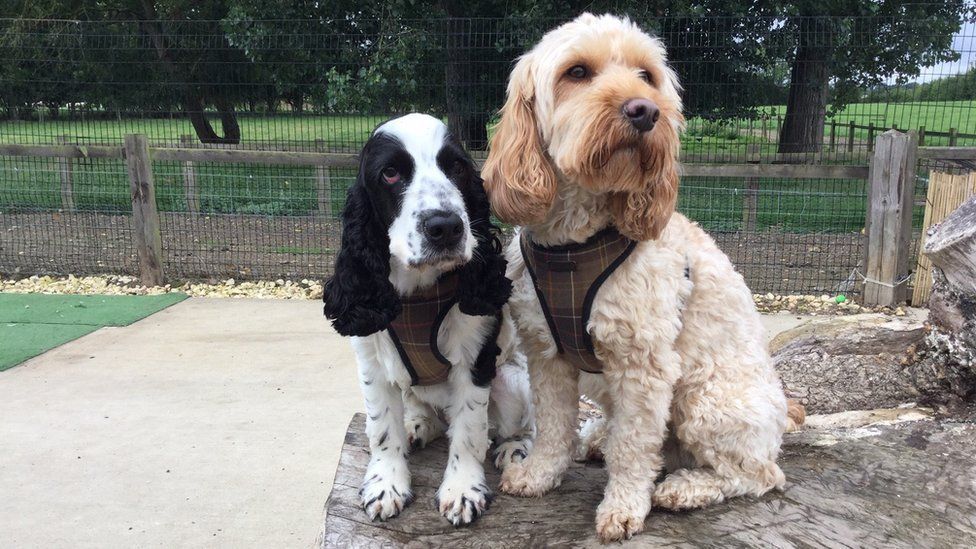 The Paddocks is far from the only service experiencing high demand.

Another Leicestershire provider - Dogtastic Daycare - was set up by Adele Moore in October, initially to support key workers.

Since then, she has welcomed lots of lockdown puppies.

"The demand for services is growing as everyone goes back to work," she said.

"For the first time we currently have short waiting list for new doggies coming to day care."

Kerri Nash, who runs Poochies Daycare and Boarding in Nottingham, added: "I have always had waiting lists but nothing like I have now."

A total of 3.2 million households in the UK acquired a pet since the start of the pandemic, research by the Pet Food Manufacturers' Association released in March suggested.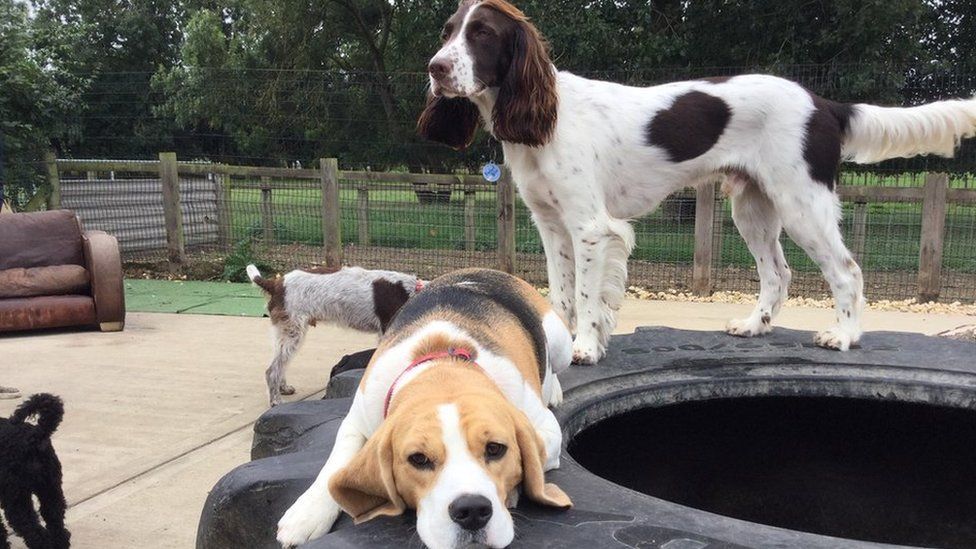 Dog ownership was believed by the animal charity The People's Dispensary for Sick Animals (PDSA) to be at an all-time high in the UK in 2020, with 10.1 million dogs in the UK, although that has dropped to 9.6 million.

The charity has raised concerns about behavioural problems that are impacting the welfare of pets "many of which may be associated with a lack of socialisation and positive life experience".

Other animal charities, such as the RSPCA, expressed concern about the effects on pets of being left alone as people return to work.

When the majority of coronavirus restrictions were removed, the charity urged owners to make a plan before heading back into the office, with dog day care suggested as a possible solution.

Mrs Smith said day care isn't just about giving owners a guilt-free day at the office but it can give dogs important social skills.

"A lot of the lockdown puppies that we've got unfortunately just haven't had the time to socialise," she said.

"People are finding that they've maybe got various issues.

"We've had so many dogs that have changed since coming to us."