State-owned platform Stuart was cleared in court of 'unreported employment' accusations, in a blow to proponents of platform worker reclassification.
France's love affair with gig work platforms lives to see another day.

In mid-January, the Paris court of justice cleared state-owned delivery startup Stuart, which operates in six European countries, of "unreported employment" accusations.

The prosecution had argued the platform had engaged in so-called undeclared work in 2015 and 2016 by treating couriers as independent workers — dodging social security payments and depriving them of benefits — when they were, in fact, employees. The judges ruled, however, there wasn't enough evidence to prove that.

"I can't wait for Europe's law on platform workers to be rubber-stamped," French MEP Leïla Chaibi of The Left told reporters after the ruling was delivered, referring to a European Commission proposal that could reclassify thousands of European gig workers as employees. "With this text, the onus would have been on Stuart to prove workers are really independent."

The gig economy has exploded in Europe over the past decade, and France is no exception. But what began as a feel-good, aspirational venture — allowing youth from the banlieues to find a job and helping students make extra cash — has since soured. The key questions, which continue to flummox policymakers around the world, have become whether gig workers are independent contractors or employees entitled to benefits, and whether platforms should pay social security charges to the state.

In this debate, France chose its side long ago.

For years, French governments, including President Emmanuel Macron's, ensured that heavyweights like Uber and Deliveroo and local startups like Frichti and Stuart could thrive. Stuart's win on Thursday is also a consequence of their efforts — in both Paris and Brussels — to keep platform workers from being classified as employees.

Workers' conditions have become a political weapon to wield against Macron, not unlike wage increases or pension reform. At the initiative of the left-wing France Unbowed party, the French National Assembly will launch a parliamentary inquiry on the Uber Files — which showed how Macron, then the economy minister, bolstered the company's French growth. Uber CEO Dara Khosrowshahi told POLITICO he would be willing to testify.

Stuart's platform work à la française

Stuart's auspicious start in 2015 fueled hopes that a French-born company could compete with foreign tech champions. In 2017, it was bought by France's postal company La Poste, effectively becoming state-owned.

On Thursday, the delivery platform dodged a major bullet. Last year, Deliveroo — which faced similar accusations — was convicted for unreported employment and has to pay more than €9.7 million in back social payments. (The company is appealing.)

The Stuart ruling covers only 2015 and 2016 — a point La Poste executive Philippe Wahl stressed in December to argue against accusations by left-leaning MPs that a state-owned company was covering fraud.

However, Samir Yalaoui, who worked as a Stuart subcontractor from 2016 to 2021, maintains that fraud did continue well after the postal company took over. His accusations are backed by an investigative report in June 2022 from France Télévisions.

"To enable Stuart to compete with the U.S.'s Uber Eats and the U.K.'s Deliveroo, the government and senior executives at La Poste had to let this undeclared work happen," Yalaoui said in an interview with POLITICO, newspaper L'Humanité and website OFF Investigation.

In 2019, two years after Stuart became virtually owned by the French state, a report from think tank Institut Montaigne argued against reclassifying gig workers as employees. Among its authors were Charles de Froment, whose consulting firm Pergamon lists Stuart as a former client, and Faustine Pô, who joined Stuart's public affairs department in November 2021.

Neither Stuart nor Prime Minister Elisabeth Borne's office replied to requests for comment.

A helping hand

France's successive governments in recent years have shielded platforms from classifying workers as employees.

"We have a strong impression of laissez-faire, a certain collusion that is visible in the [French parliament's] work," Kevin Mention, the lawyer for about a dozen Stuart couriers involved in the case, said in an interview ahead of the verdict. "Laws have been passed to protect these platforms."

In 2008, Hervé Novelli — a junior minister under former conservative President Nicolas Sarkozy — helped create the self-employed status (auto-entrepreneur in French), which is now widely used by gig workers. Novelli later went on to chair the lobby group Association of Independent Platforms, representing companies such as Deliveroo, Uber and Stuart.

Under Socialist President François Hollande, the government in 2016 added new social obligations for platforms, but specified that such obligations couldn't be used by judges to prove there is a subordinate relationship — and therefore employment — between workers and platforms.

After Macron was elected president in 2017, France moved even further away from reclassification, opting instead for a "social dialogue" between platforms and workers. (European Jobs Commissioner Nicolas Schmit called such an arrangement "not a very promising path.")

In late 2019, as judges started classifying workers as employees on a case-by-case basis, MPs adopted a voluntary social-rights charter for platforms — which couldn't be used as evidence in courts to determine whether platform workers are employees.

The French constitutional court struck the scheme down, arguing it was an unwelcome "restriction of the judge's power."

To be continued

France's resistance to reclassification has also reached Brussels.

In September 2021 — about three months before the European Commission presented its proposal to reclassify gig workers — Paris sent a letter arguing against it, according to a note seen by POLITICO. When France held the rotating EU Council presidency in the first half of 2022 and was leading work on the platform directive, it focused mostly on minor issues. In December, Paris backed a watered-down version of the bill in the Council.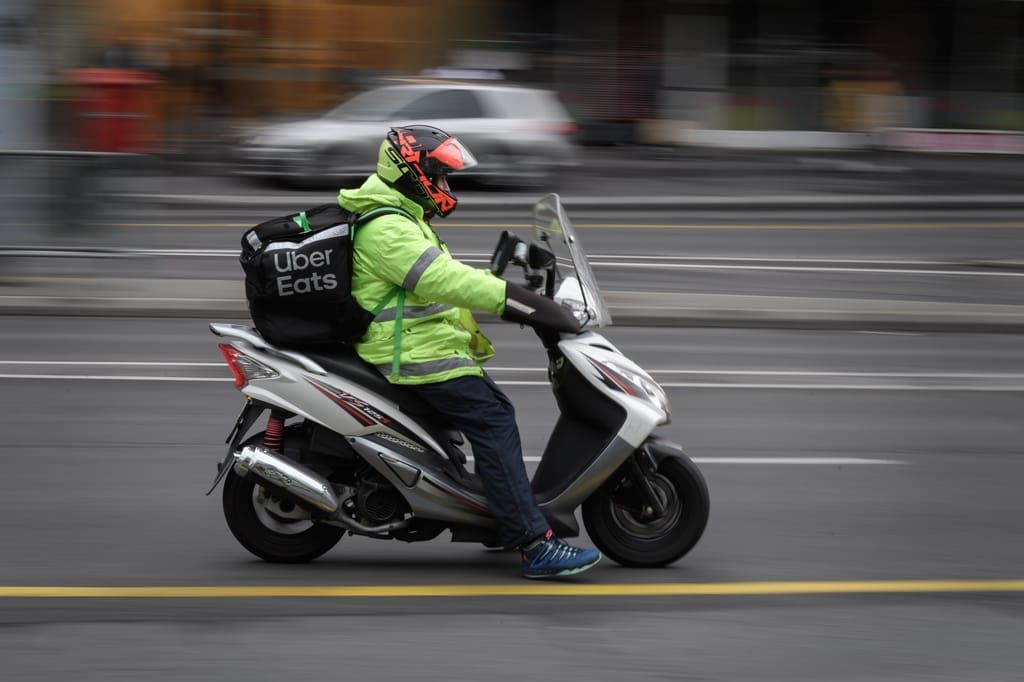 Fabrice Coffrini

In the meantime, Mention, the lawyer for Stuart's couriers, is hoping to take the company to court again in the future for practices happening after La Poste bought the startup.

"This is a first decision that concerns a first time period; it's not over," Mention said after Thursday's ruling. "We're not losing hope at all to see the recognition of employment and undeclared work."

Following France Télévision's June report, left-leaning politicians, including the MEP Chaibi, are also trying to keep the political pressure high.

"The La Poste group, and therefore the French state, is accused of concealed work and massive fraud," they wrote in a letter to Prime Minister Borne, dated to October and seen by POLITICO. "Madam Prime Minister, it is your government's responsibility to act now to guarantee these workers decent working conditions and a legal employment status."

The letter remains unanswered.