Extra 500 beds can be made quickly available at AsiaWorld-Expo facility if necessary, Hospital Authority chairman says, as officials keep wary eye on variant's global spread.
Hong Kong has confirmed 14 new imported cases involving the Omicron coronavirus variant, including 10 identified on Saturday – the most in a single day yet – as health authorities draw up contingency plans for potential worst-case scenarios.

With the more transmissive variant spreading rapidly around the globe, senior health officials on Monday warned that the risk of the mutated strain making its way into the local community was high.

"Globally, the outbreak of Omicron and transmission speed is very fast … the risk to Hong Kong is also high," Secretary for Food and Health Sophia Chan Siu-chee said after visiting two public hospital facilities that treat Covid-19 patients.

Among the 14 new Omicron cases revealed, five arrived in the city from Kazakhstan via South Korea, while the remainder came from a wide range of countries including Germany, Ireland, Ghana, Australia, India and Spain.

The new additions, four of which were identified on Friday, took the city's growing Omicron tally to 58 cases.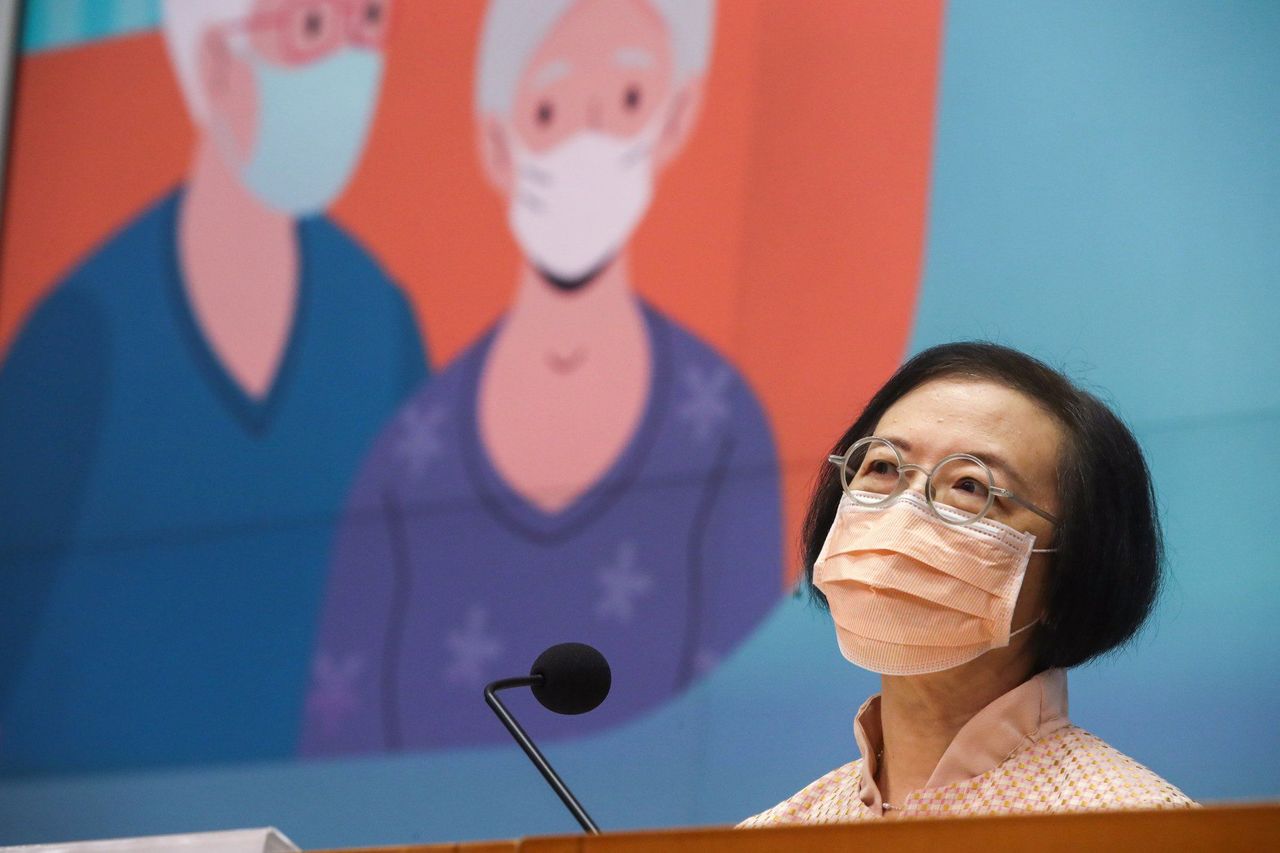 Secretary for Food and Health Sophia Chan on Monday said the threat to Hong Kong presented by the coronavirus' new Omicron variant was high.

Separately, the city confirmed nine Covid-19 infections on Monday, all imported. Among them were two karate athletes who were part of a group that returned from Kazakhstan on Thursday. Earlier, five other athletes of the group also tested positive when they arrived at Hong Kong's airport.

A 42-year-old local aircrew member who returned from Australia on Friday and tested positive the next day at the government's Penny's Bay quarantine facility was also among the latest Covid-19 cases.

All nine new infections carried the two key mutations linked to Omicron, but whole genome sequencing would be needed to determine if they involved the variant.

The city's tally of confirmed infections stood at 12,598, with 213 related deaths.

There were fewer than 10 preliminary-positive cases on Monday. One of the cases – involving a mutated strain – from this group triggered an overnight lockdown at a residential building in Shek Tong Tsui on Monday night.

According to a source, the infection was imported and involved an aircrew member exempted from quarantine.

Chan said health authorities had met before Christmas to draw up contingency plans that would go into effect in the event of a new wave, as officials would not be able to respond quickly enough if planning waited until a community spread had begun.

Hospital Authority chairman Henry Fan Hung-ling, who joined Chan in speaking to reporters, said the city would have enough public beds ready should a fifth wave emerge.

There are currently 900 negative-pressure beds – designed to handle patients with infectious diseases – available at the North Lantau Hospital Hong Kong Infection Control Centre and Princess Margaret Hospital in Kwai Chung.

But those can be supplemented at short notice, according to Fan.

"If an outbreak continues, our next step will be resuming the use of the AsiaWorld-Expo community treatment facility, where there will be an extra 500 beds available for use," he said.

Fan noted there would also be about 1,100 first-tier isolation beds, used for more serious patients, as well as 600 second-tier beds for more stable cases at different public hospitals.

"We now hope for the best, but prepare for the worst," he said.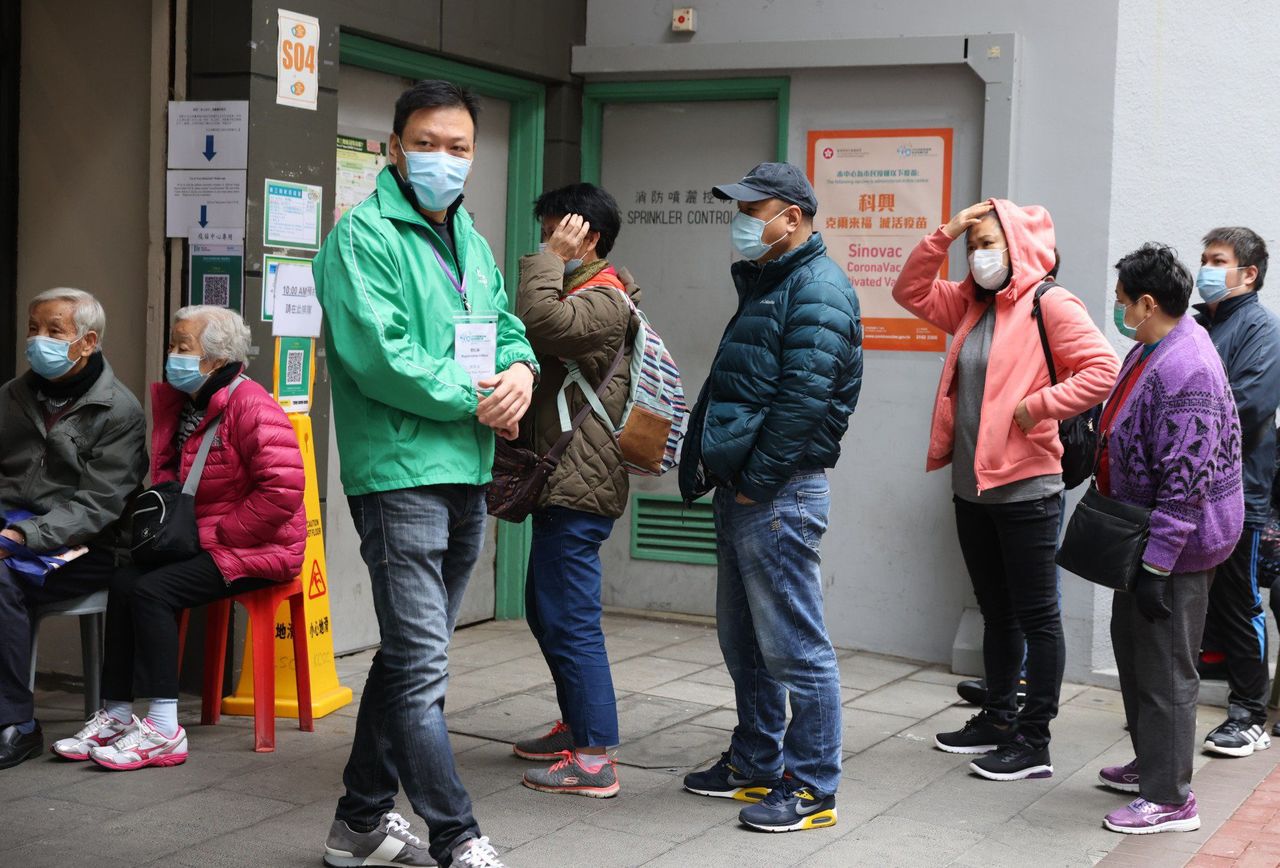 Hong Kong residents queue for Sinovac jabs in Jordan on Monday.

At the moment, there are about 150 Covid-19 patients under the care of the city's public hospitals system, including about 50 who have been discharged but are completing 14 days of isolation before returning to the community.

Dr Tony Ko Pat-sing, chief executive for the authority, said it also had a list of staff ready to be allocated to AsiaWorld-Expo if needed. Authorities had also completed a review of equipment, such as ventilators, and medications that would be needed in case of a surge in cases.

The AsiaWorld-Expo was converted into a community treatment facility in August last year, and put on standby in March this year.

Chan said the government was also looking into whether there would be enough quarantine hotels available for close contacts of Covid-19 patients and travellers covered under a new subset of the city's highest-risk category if the Penny's Bay quarantine centre was full.

Both groups are currently required to quarantine at the government facility for anywhere from four to 21 days.

Meanwhile, Macau confirmed its first Omicron case on Monday, centred on a 23-year-old student who returned to the casino hub from the United States via Singapore.

Mainland China, which is grappling with an outbreak, on Sunday reported 200 Covid-19 cases, of which 162 were local.

On whether the rise in infections across the border would affect the long-awaited reopening of the border with Hong Kong, as well as whether the mainland would be added to the city's growing list of high-risk places after reports of Omicron cases there, Chan only said a travel mechanism was in place, and that it took into account the various epidemic situations.

Authorities on both sides were also preparing for the reopening of the border, she added.

Under the "Return2HK" scheme, which allows Hong Kong residents to skip quarantine upon returning from the mainland and Macau, places with outbreak risks will be removed from the arrangement.

Earlier on Monday, respiratory medicine expert Dr Leung Chi-chiu said Hong Kong needed to begin limiting the number of flight passengers from high-risk countries and prevent them from coming into contact with airport staff to avoid a community outbreak of Covid-19.

The warning followed a Cathay Pacific aircrew member recently testing positive for the coronavirus after returning from the United States.

Leung said the city's airport was the major source for imported cases, noting that Hong Kong still allowed non-residents from high-risk destinations to transfer through the airport, posing a threat to the city's virus control efforts.

"This increases the risks of cross-infections between transferring passengers from high-risks places and all the other passengers," he told a local radio programme. "The fewer the arrivals from the high-risk places, the better."

The Dominican Republic, Kosovo and Malta would be added to the city's high-risk group, starting from Thursday, after Omicron cases were detected there. Visitors from these areas will be banned from entering the city, while fully vaccinated residents can return but must serve the full 21-day quarantine.

Leung said testing was crucial to prevent the virus from entering the community, as the highly transmissive Omicron variant, which often came in asymptomatic form, could cause reinfection, including in those who were fully vaccinated.

Airport staff, he suggested, should be tested daily.

Leung said the rapid spread of the Omicron variant, especially in the US and Britain, where it was now dominant, posed a grave threat to the city given the unbalanced vaccination rates among different groups.

He added the next two months would be crucial in virus prevention, as infections in high-risk destinations were expected to begin falling after that point.

Speaking on the same radio programme, Secretary for the Civil Service Patrick Nip Tak-kuen appealed to holdouts in the city to get vaccinated while urging those who had already received two shots to get a booster.

Earlier in December, a survey showed that nearly half of those who were still unvaccinated did not intend to get jabbed.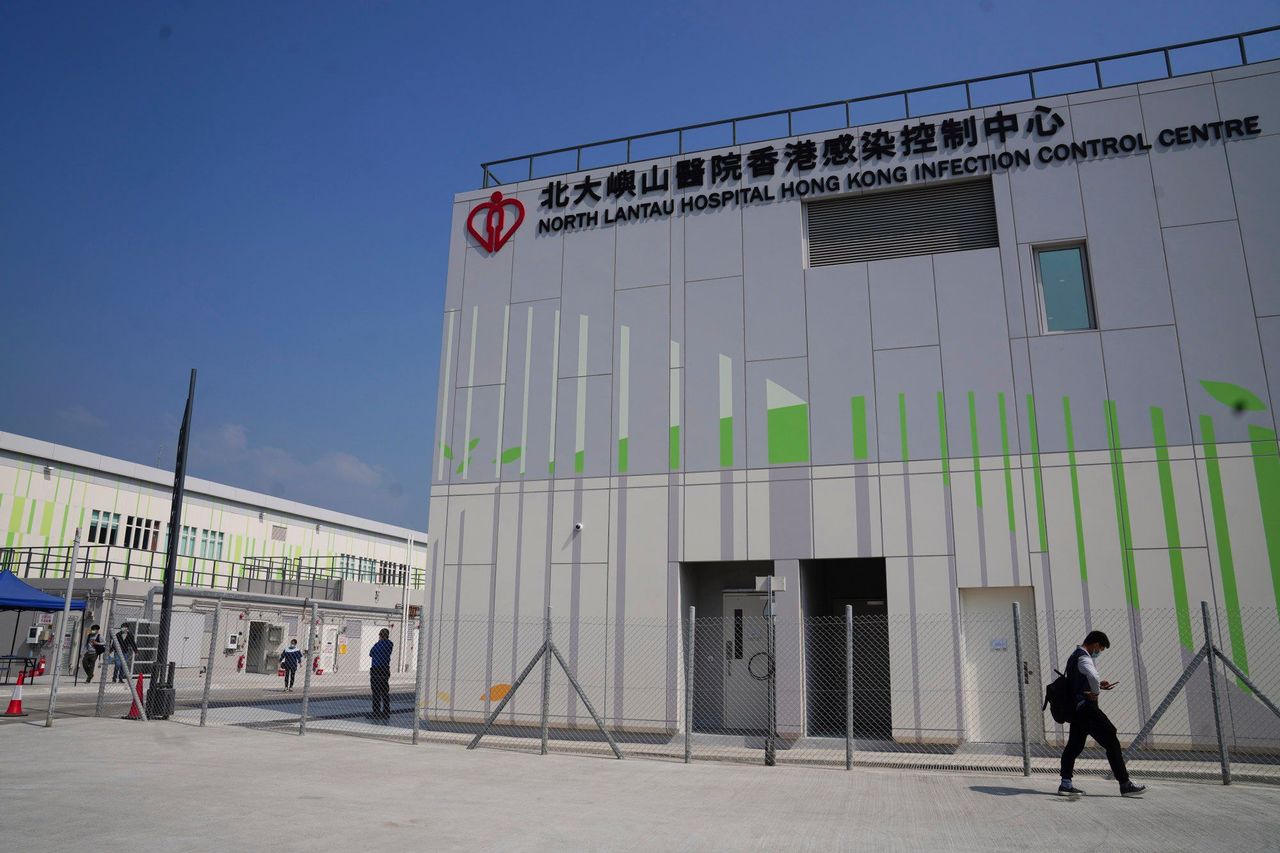 There are currently hundreds of negative-pressure beds – designed to handle patients with infectious diseases – available at the North Lantau Hospital Hong Kong Infection Control Centre.

Bookings for a third jab will open to all age-eligible residents, regardless of risk category, at 8am on January 1.

He also urged residents aged 12 to 17 who had received their first dose of the BioNTech vaccine at least three months ago to get a second dose, in line with the most recent guidance.

The number of community vaccination centres will be reduced from the current 21 to 10 at the beginning of next year, leaving seven to administer the BioNTech vaccine and three for Sinovac.

Those will be joined by a new mobile station aimed at facilitating vaccination among the elderly on January 7, according to Nip.

The remaining vaccination centres, along with the 13 public hospitals, private clinics and other facilities offering jabs, would be able to meet public demand, he said, with a capacity of 35,000 doses administered each day.

Nip added that the city had used 6.1 million out of a total 8.5 million BioNTech doses acquired, but that the existing supply was sufficient.

"The risk of severe symptoms and death from the highly transmissive [Omicron variant] is worrying," he said.

"Vaccination can help reduce the transmission speed and chances of community outbreak, and protect people from the risk of severe symptoms or death."