A British woman said she is expecting a "torturous" weeks-long wait before the Ukrainian refugee family she is sponsoring receives visas to travel.
Joanne Turner from Norwich said the refugees made their application as soon as the scheme opened on 18 March.

But three weeks on, Iryna, her daughter Sofia and her mother Elena are still stuck sharing a flat with a Polish family in Krakow.

"The feeling of uncertainty is the most frustrating," says Irina.

A government spokesperson said it had launched one of the "fastest and biggest visa schemes in UK history" following the invasion.

But as Home Secretary Priti Patel apologised for visa delays, Joanne told BBC Radio 4's Today programme that it felt as if their application was getting "nowhere, really".

She said they had made the application "as soon as the lines were first open" and had prepared their home, passing checks to ensure they had suitable accommodation.

"We had hoped that in a few days Iryna and her mum, Elena, and her little girl Sofia, would be with us in Norwich," she said. "Everything is ready."

But it was impossible to get a timeframe from the authorities, Joanne said, describing the responses from the government helpline as "pretty crazy stuff".

"We've been trying everything. There's a government helpline that you can get through to. I called them and they basically said we can't give you any information," she said.

"They were basically saying we are told to say nothing, we can't give any information on the status of the application."

Joanne said the process is "frustrating" for her, "but for Iryna and her family and all the other families that are trying to get to the UK, it's torturous really".

She told the BBC that they had shared photos of their house and their dog, an Irish setter called Rathlin, with the family as they waited. "Her little girl just wants to meet our dog," said Joanne.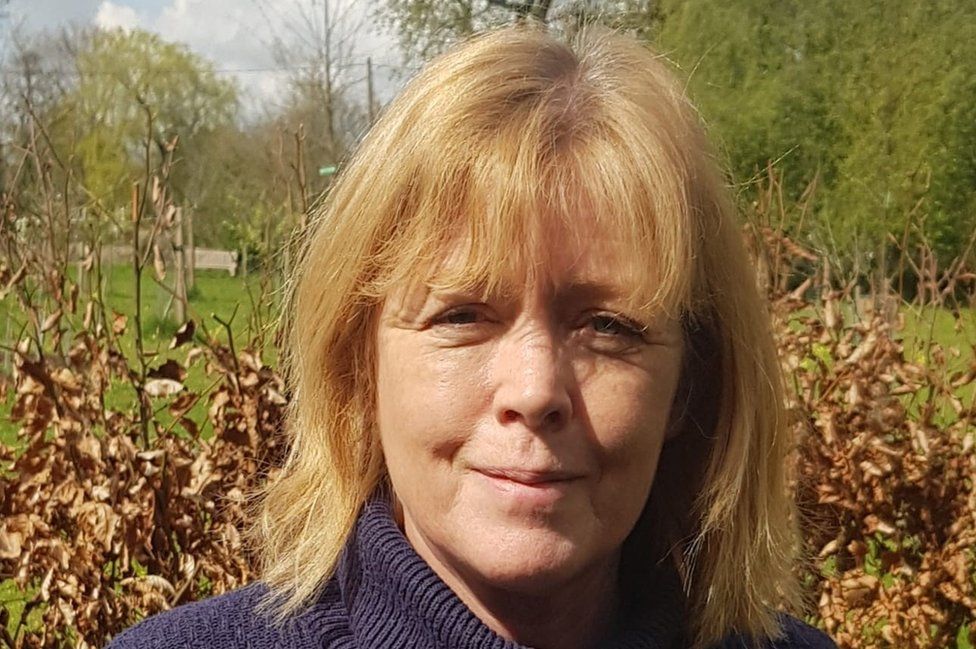 In the meantime, Iryna and her family are sharing an apartment in Krakow with a Polish family.

She said the family have been kind but have been asking her how long she needs to stay and she doesn't know the answer.

"We expected to stay here a few days until all the documents were going to be ready. But it seems the time is going to be prolonged for a few weeks, not a couple of days," Iryna said.

"The feeling of uncertainty is the most frustrating, because if we knew how long it's going to be - a few more days, a few more weeks... Nobody is able to provide you with exact information about the timing."

She said her daughter is seven and has now missed more than a month of school since the invasion began.

They could not make any permanent arrangements in Poland because the country, which has seen more than 2.5 million cross the border since Russia attacked, is "overloaded with other Ukrainian refugees", Iryna said.

But she said she was "grateful" for the "proactive" efforts of British people and said she hoped it would be possible to find shelter in a few days.

The government spokesperson added: "In just four weeks, over 40,000 visas have been issued so people can rebuild their lives in the UK through the Ukraine Family Scheme and Homes for Ukraine.

"We are continuing to speed up visa processing across both schemes, including boosting caseworkers and simplifying the forms and we expect thousands more to come through these uncapped routes."