Firefighters have been tackling blazes at two nature reserves amid warnings that flames can spread easily during extreme hot weather.
Separate incidents at Warsash and Hythe on Friday involved grass and gorse, Hampshire and Isle of Wight Fire and Rescue Service (HIWFRS) said.

Crews worked alongside rangers from Forestry England to combat the flames.

The fire service warned the public to take extra care if out in the countryside this weekend.

In total, HIWFRS needed 16 appliances to fight both blazes.

It said the fire at Warsash destroyed 15,000 square metres (3.7 acres) of heathland.

The fire service issued an amber wildlife alert saying the extreme heat meant the ground was hot and dry and fires could very easily spread out of control.

It asked the public not to light barbecues, campfires or bonfires in the open and to get rid of cigarettes and rubbish, including glass bottles, responsibly.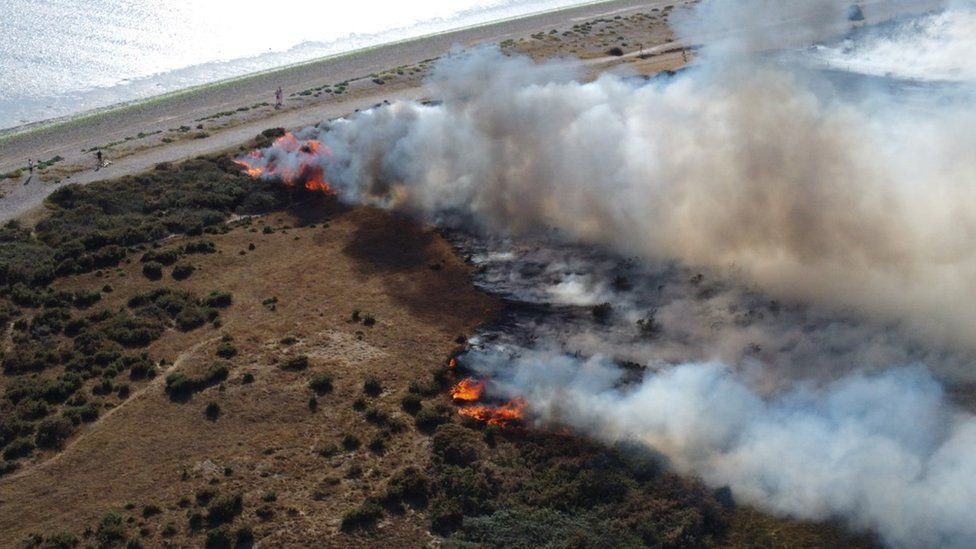 People on the shoreline watch as the fire takes hold at the Warsash reserve