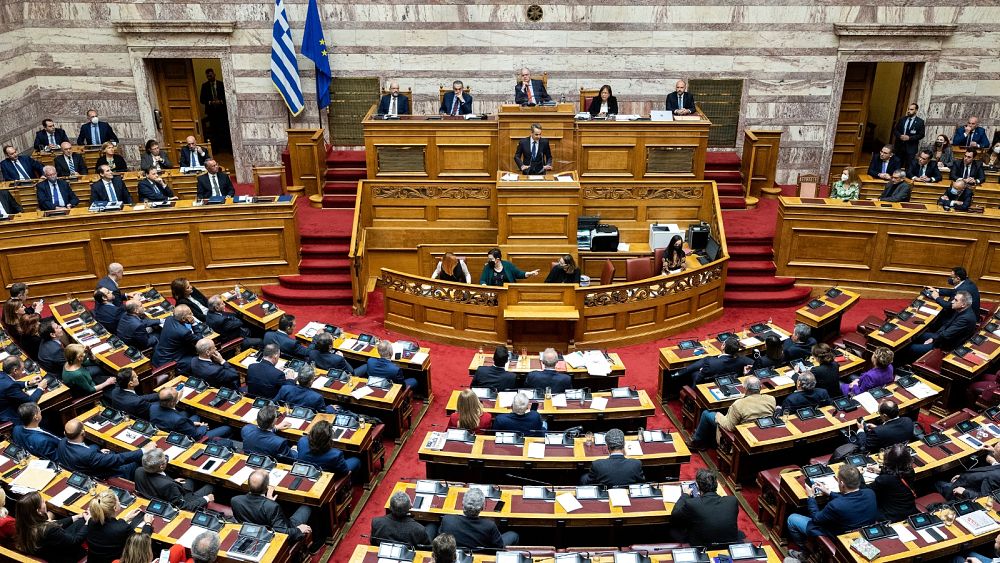 Greece bans parties with convicted leaders from running in elections
The Greek parliament paved the way for banning political parties whose leaders have been convicted of crimes from running in elections, ahead of national polls in spring.
Lawmakers in Athens voted late Wednesday in favour of an amendment aimed at preventing political parties such as the extreme-right Golden Dawn -- once Greece's third-biggest political force -- from standing candidates in the election, after it was declared a criminal gang linked to hate crimes in a 2020 court ruling.

The new legislation will also impact the small, far-right party Hellenes party -- which means "Greeks" -- which was co-founded by former Golden Dawn lawmaker and spokesman Ilias Kasidiaris.

Kasidiaris was sentenced to 13 years in jail in 2020, but this new amendment will prevent him from placing "a straw man at the head of his party while continuing to lead the party de facto", said constitutional law expert Nikos Alivizatos.

Despite being in prison, Kassidiaris has continued his political activities. He regularly addresses his supporters from his cell through voice messages broadcast on his YouTube channel, which has more than 120,000 subscribers.

According to a recent poll, the "Hellenes" party would obtain 3.4% of the vote in the next elections, above the 3% threshold for getting MPs into parliament.

Other polls put the party just below this threshold, but support has been growing steadily in recent months.

Prime Minister Kyriakos Mitsotakis insisted it was "the moral obligation of democracy to guard against its enemies".

Democracy "cannot legitimise, and certainly not finance, organisations that openly undermine its functioning", he said, noting that the new measure was "a provision similar to that already in force in several European countries," PM Mitsotakis said.

The amendment, tabled by the conservative government, was approved by a majority of lawmakers in the 300-seat house.