A statue of Margaret Thatcher has been egged within two hours of it being erected in her home town of Grantham.
A protester threw eggs at the £300,000 statue from behind a temporary fence which surrounds the monument.

Lincolnshire Police said it had received a report of criminal damage at 10:00 BST, but no arrests had been made.

The statue sits on a 10ft (3m) high plinth under CCTV surveillance to minimise the risk of vandalism.

Only one of the eggs thrown at the memorial actually hit it.



'Controversial figure'

The bronze statue was offered to South Kesteven District Council after plans to erect it in Parliament Square in London were rejected.

Council leader Kelham Cooke said Baroness Thatcher would always be a significant part of Grantham's heritage, despite her being regarded as a controversial figure.

"She and her family have close ties with Grantham," he said. "She was born, raised and went to school here.

"It is, therefore, appropriate that she is commemorated by her home town and that the debate that surrounds her legacy takes place here in Grantham.

"We must never hide from our history and this memorial will be a talking point for generations to come."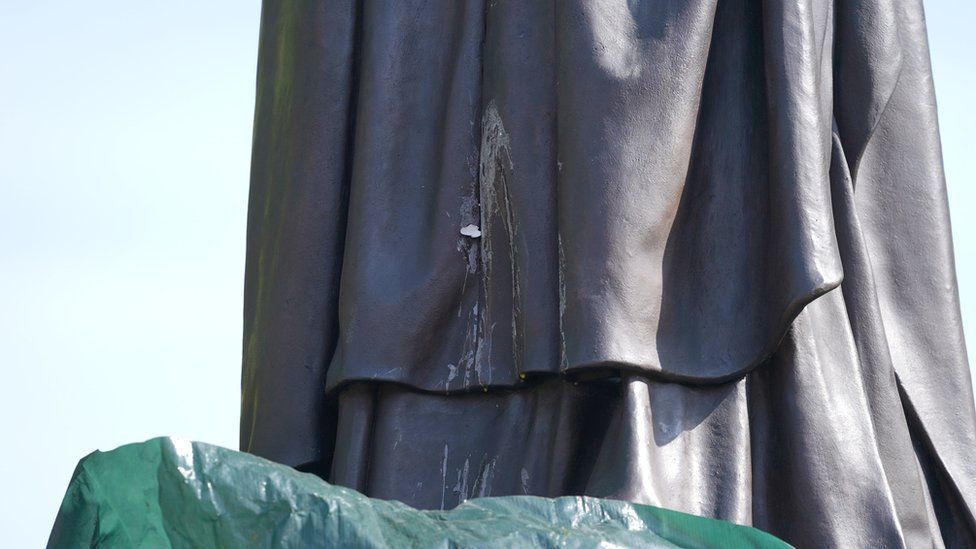 Within hours of it being installed a man had thrown eggs at the memorial

After Westminster Council turned down the statue in 2018, amid fears of "civil disobedience and vandalism", it was offered to Grantham.

However, a planned £100,000 unveiling ceremony attracted criticism in 2020 and when one Facebook group proposed an "egg-throwing contest" more than 13,000 people expressed interest.

The taxpayer-funded event was later abandoned by the council and an official ceremony, funded through donations, will take place at a later date.

The statue, which was installed without ceremony on Sunday, towers over St Peter's Hill Green - close to the site of the grocers shop owned by Baroness Thatcher's family.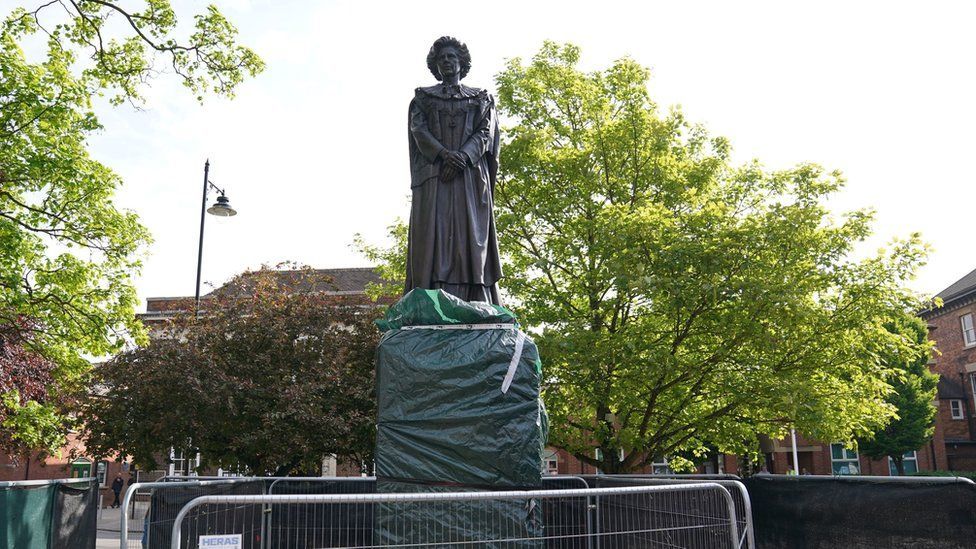 The statue stands on a 10ft (3m) plinth to deter vandals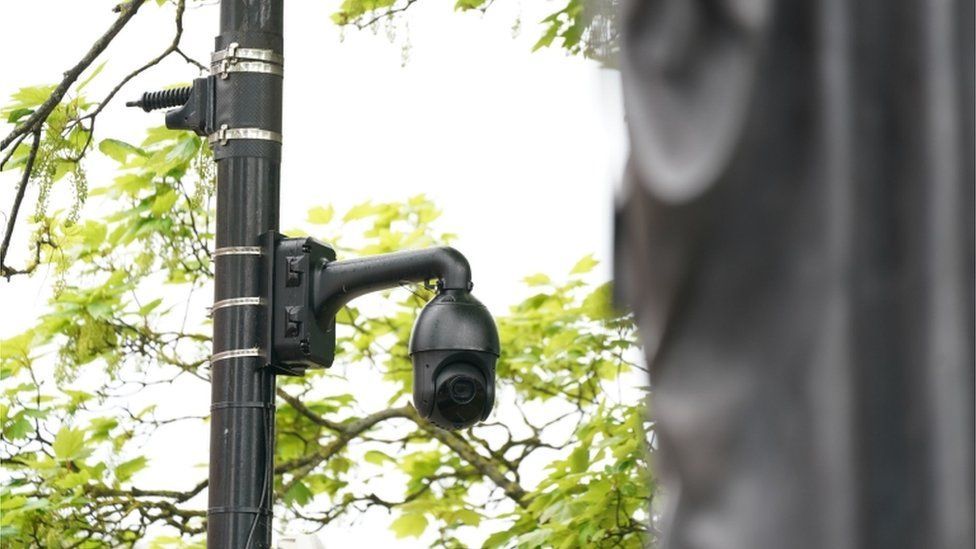 A council CCTV camera also overlooks the bronze statue of the Iron Lady

In addition to the plinth a CCTV camera has been installed directly opposite the memorial to attempt to combat any threats of vandalism, the council said.

The former prime minister was born in Grantham in 1925 and died in April 2013, aged 87.

The only previous memorial to her in the town was a plaque on the corner of North Parade and Broad Street to mark where she was born.

The Grantham Community Heritage Association (GCHA), an educational charity which manages Grantham Museum, spent a number of years raising money for a permanent memorial to Baroness Thatcher.

Graham Jeal, of the GCHA, said she had been an "enormous political figure", both nationally and internationally.

"It is recognised that the full spectrum of views exist in Grantham about the legacy of Margaret Thatcher and an exhibition inside the museum illustrates this," he said.