Hundreds of people have attended the return of a cheese rolling extreme sporting event - held for the first time since the pandemic.
Competitors chased a 7lb (3kg) Double Gloucester cheese down the almost vertical Coopers Hill in Brockworth.

Champion cheese chaser Chris Anderson won his 23rd race after a year off in 2019 and said this was his final event.

Wet weather made the conditions slippery underfoot as contestants tripped and tumbled 200 yards downhill.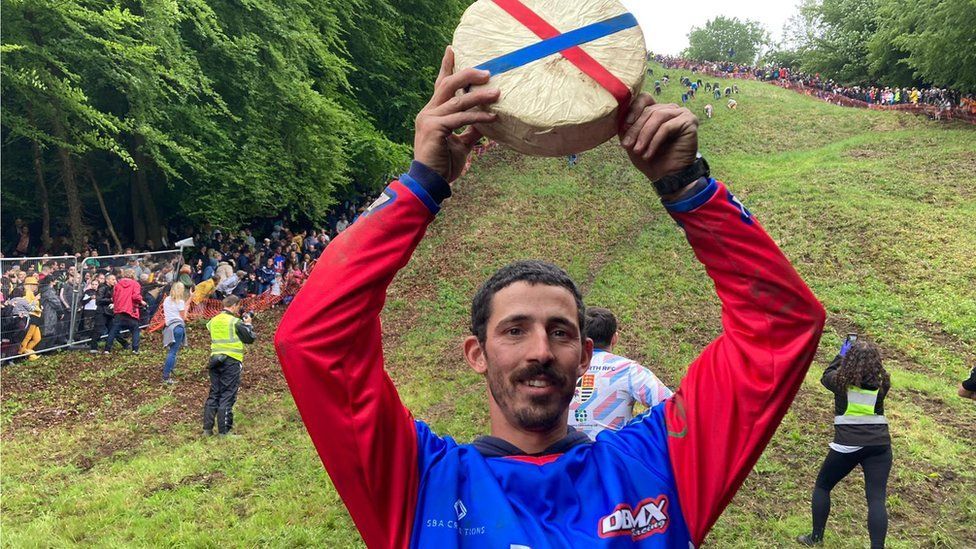 It was the 23rd win for Chris Anderson who said it was his last time entering the competition

Mr Anderson, who held a record 22 wins over 15 years, won three races in 2018 and took home three top cheeses as a result.

The soldier, who lives in Brockworth, said that after having a baby daughter during the pandemic, this would be his last year competing.

Despite the damp conditions eager spectators lined the famous hill to watch the quirky tradition.

Now officially an extreme sport, cheese rolling attracts competitors from all over the world who are warned they participate at their own risk.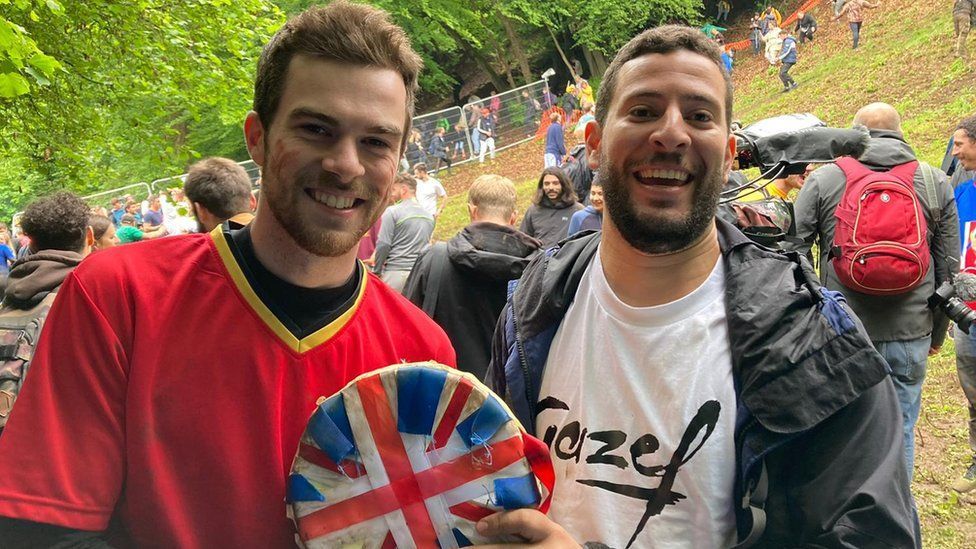 Robbe Gabriels (left) and Amr El Shourbagya (right) were joint winners of the last men's race

The first of the races took place at midday and the competition ended about an hour and a half later.

While the winners of the first two races were from the local area, Robbe Gabriels, from Belgium, and Amr El Shourbagya, from Egypt, jointly won the last men's race.

They joked: "We need a knife to cut the cheese to share it."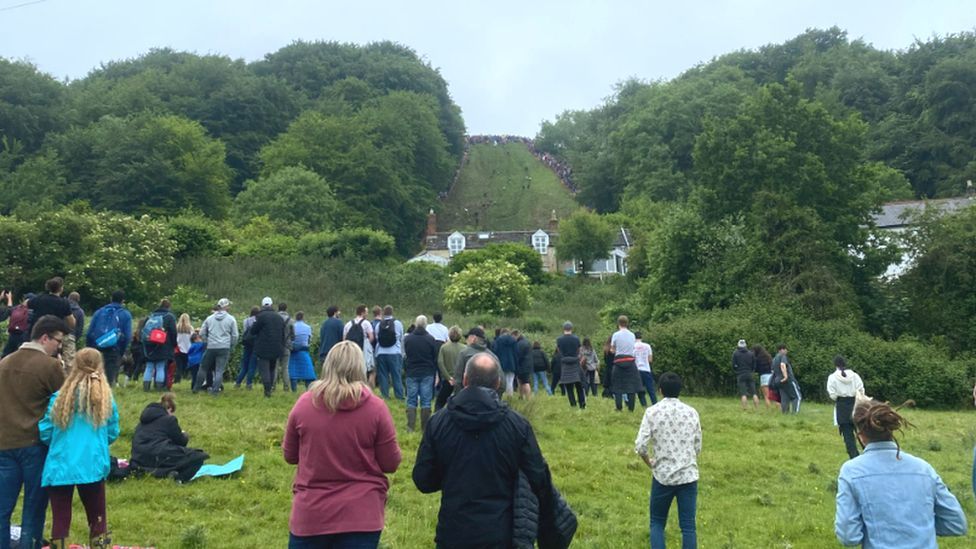 Cooper's Hill's 1:2 gradient makes it one of Gloucestershire's steepest slopes

Cooper's Hill's 1:2 gradient makes it one of Gloucestershire's steepest slopes.

The cheese can reach speeds of up to 70mph, with the first runner to catch it crowned the winner.

During the last event in 2019, the crown was taken by Max McDougall, with Flo Early, picking up a record breaking fourth cheese in the ladies race.

The unusual event has been celebrated for centuries and is thought to have its roots in a heathen festival to celebrate the return of spring.