The price of diesel has soared to nearly £2.50 a litre at a petrol station in Chelsea, west London.
It comes three days after the cost of filling an average family car with petrol rose to £100 for the first time.

BBC Radio London went to a Gulf petrol station on Sloane Avenue where prices hit 238.9p a litre for unleaded petrol and 249.9p for a litre of diesel.

RAC motoring group's Simon Williams said it was thought to be one of the highest in the UK.

"Every day seems to be a new record," Mr Williams added.

"Those are particularly high prices, the average is currently 183p a litre for petrol and nearly 189p a litre for diesel.

"So those prices are particularly high, some of the highest in the country."

Gulf has been approached for a comment.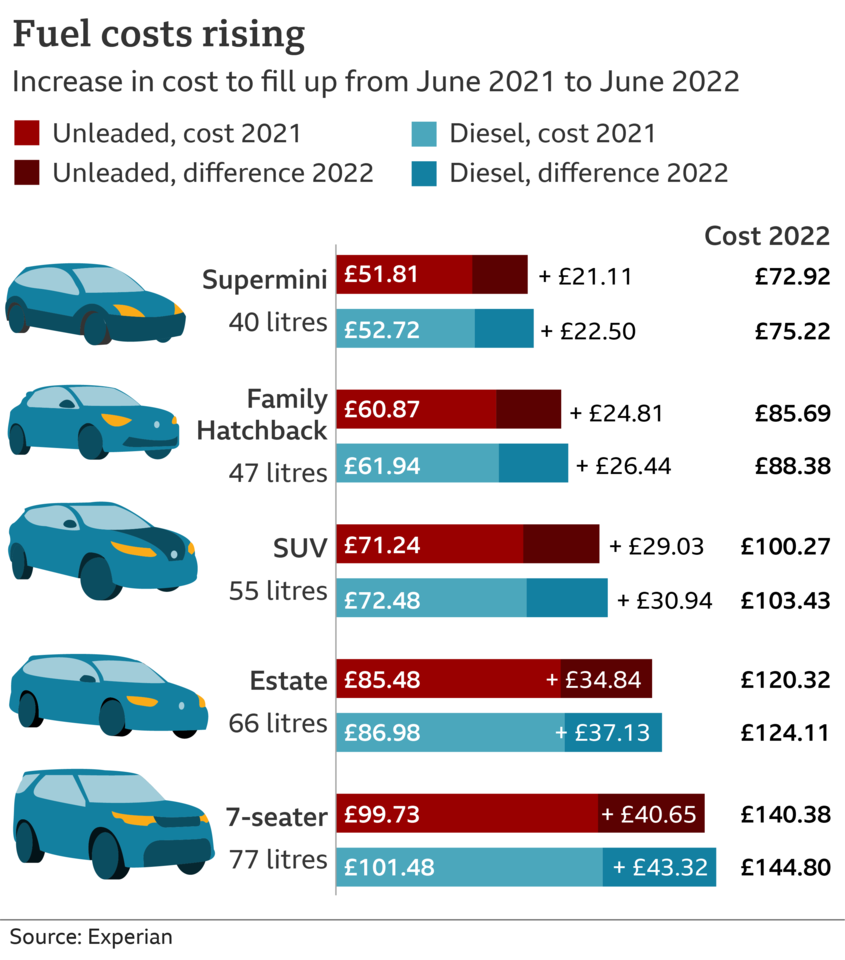 The cost of petrol has soared in recent weeks with the average price of petrol now 182.31p per litre, and 188.05p per litre for diesel.
Fuel prices have increased sharply because the price of crude oil, which is used to make petrol and diesel, has gone up.

Crude oil was cheaper at the beginning of the Covid pandemic because many businesses temporarily closed and demand for energy collapsed.

As life returned to normal the demand for energy increased, but suppliers have struggled to keep up and prices have risen.

At the scene

BBC Radio London's Helen Hoddinott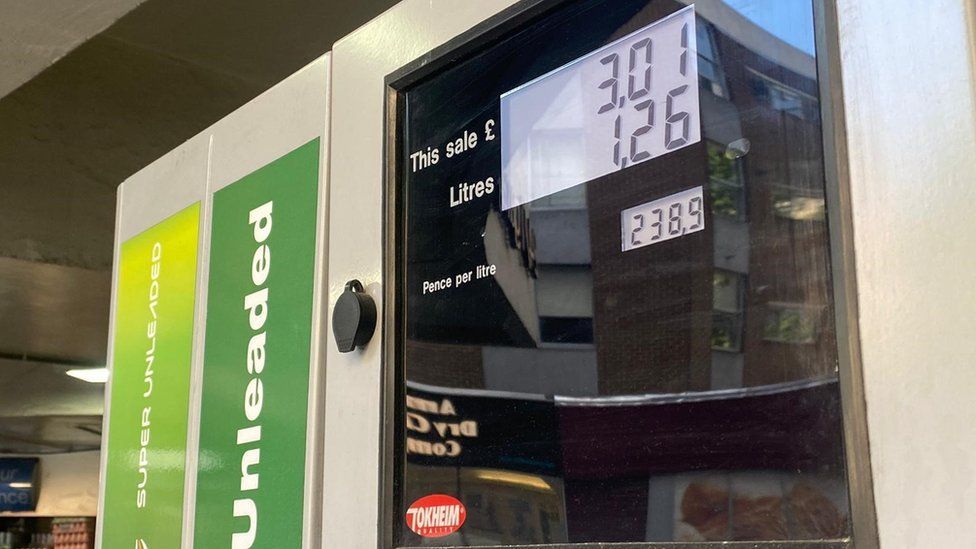 There has still been a steady trickle of cars arriving here at this Gulf petrol station on Sloane Avenue where prices have hit a staggering 238.9p a litre for unleaded fuel.

This petrol station doesn't have one of those big boards advertising the prices - they are just listed on tiny screens on the pumps.

Of course we are in Chelsea so some fairly mammoth 4x4s have been passing through here to fill up but maybe tellingly I have only seen one black cab.

The driver, named Tony, told me it cost him £20 to fill up eight litres and this was one of the most expensive petrol stations he has seen in London.

Tony branded the prices as outrageous and warned if they rise any more he may have to drive out of the capital to get his diesel.