A man arrested after six children – believed to be his own – were found in a cellar in a village in Austria has been pictured for the first time.
Alleged Holocaust denier Tom Landon was detained by police after reportedly attacking two social workers with pepper spray in the Austrian village of Obritz.

Landon is a conspiracy theorist from the UK and the author of several self-published books denouncing the country's government, according to The Times.

Police had been tipped off by neighbours, who had heard children's voices coming from the building, which had several CCTV cameras, it was reported by the Daily Mail.

Officers were called and when they stormed the cellar, they found Landon inside, with his 40-year old partner and the children, who are believed to be his, aged between seven months and five years-old.

Erich Greil, the deputy mayor told The Times: 'He's not from here and has only been Obritz for a short time,'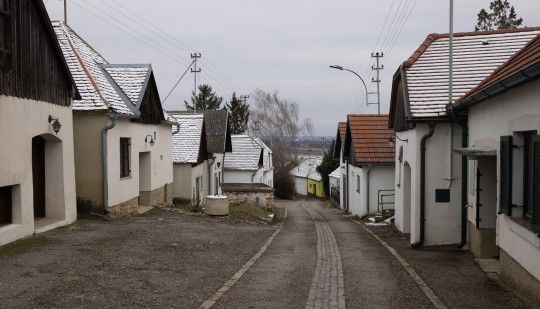 Landon is believed to have been living on this road for a number of years with his family until police discovered them last week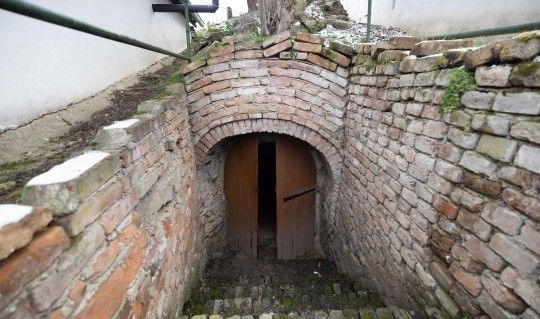 He is said to have built a number of underground tunnels around Obritz
'Before that, he apparently lived in England. I think he worked in the IT sector.'
It is believed the family had been living in a network of tunnels underneath Obritz, and Mr Greil added that he 'wanted a cellar for each child.'
Landon has self-published his own books – which include titles Red Sow, Dirty Justice, The Judas Principle and The Destructive Effect of Information Technology on Human Intellectual Development, the Daily Mail reports.
His books date back to 2009 online, and he is believed to a Reichsburger, a group of right-wing extremists who believe the German empire still exists as it did prior to World War II and the current German state is insignificant.
Landon was arrested and released the same evening but is expected to be charged with resisting state authority.