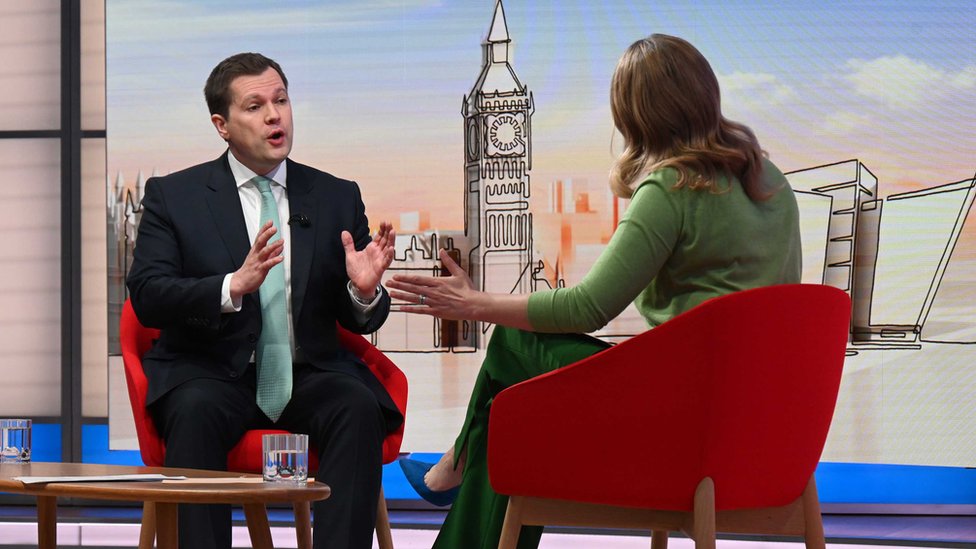 UK Immigration Minister Sparks Controversy with Proposal to Ask Migrants to Share Rooms
UK Immigration Minister Robert Jenrick says it is fair and reasonable for asylum seekers to share hotel rooms in some circumstances, as the government seeks to reduce its reliance on hotels for housing asylum seekers.
He also highlights the need to get good value for money for taxpayers and the concerns of local businesses and individuals who have had events cancelled due to the use of hotels for asylum seekers.

However, he denies that it is government policy to house asylum seekers and migrants in shared rooms.

The use of hotels has been criticized for being expensive and putting a strain on local amenities.

The government's Illegal Migration Bill, which aims to remove anyone arriving in the UK illegally and stop them claiming asylum, is part of Prime Minister Rishi Sunak's plan to reduce the number of people coming to the UK illegally.

The bill is estimated to cost between £3bn and £6bn and has attracted criticism from the Archbishop of Canterbury, who said it risks "great damage" to the UK's reputation.

The article discusses the issue of immigration in the UK and the government's approach to addressing it.

The Minister for Housing, Communities, and Local Government, Mr. Jenrick, is quoted as stating that the government is taking a "robust" approach to cutting costs for the taxpayer by asking migrants to share rooms.

However, he is also noted as acknowledging that the backlog for asylum claims is high and that it takes longer for cases to be resolved compared to a few years ago.

The article also notes that the problems with accommodation for migrants would be less acute if there were fewer people stuck in the system.

Furthermore, it is noted that while Conservative ministers say they want to bring immigration down, they have presided over the numbers going up and up, leading to a serious clash between rhetoric and reality.

Additionally, the article mentions that there has been an increase in both illegal and legal migration, with the latest figures showing a rise in net migration of 606,000.

When asked if the target of reducing net migration to below 100,000 was still realistic, Mr. Jenrick said that he didn't think targets were helpful because behaviors are constantly changing.