Hundreds of extra officers have been drafted in to help support the huge policing operation following the death of Queen Elizabeth II, a senior Metropolitan Police officer has said.
After the Queen died on Thursday, the Met Police said it initiated "well-rehearsed" policing plans.

About 10,000 police officers could be on duty every day in London as the nation continues to mourn the Queen.

Officers are being brought in from other police forces to help the Met.

Deputy Assistant Commissioner Stuart Cundy told BBC London it was a "poignant time" for everyone coming to the capital to pay their respects.

"We are well prepared at the Met," he said.

"People will already have seen officers on duty on the days before and that will increase and build up as the days go on.

"Our role is to ensure this is a safe and secure environment for people to pay those respects."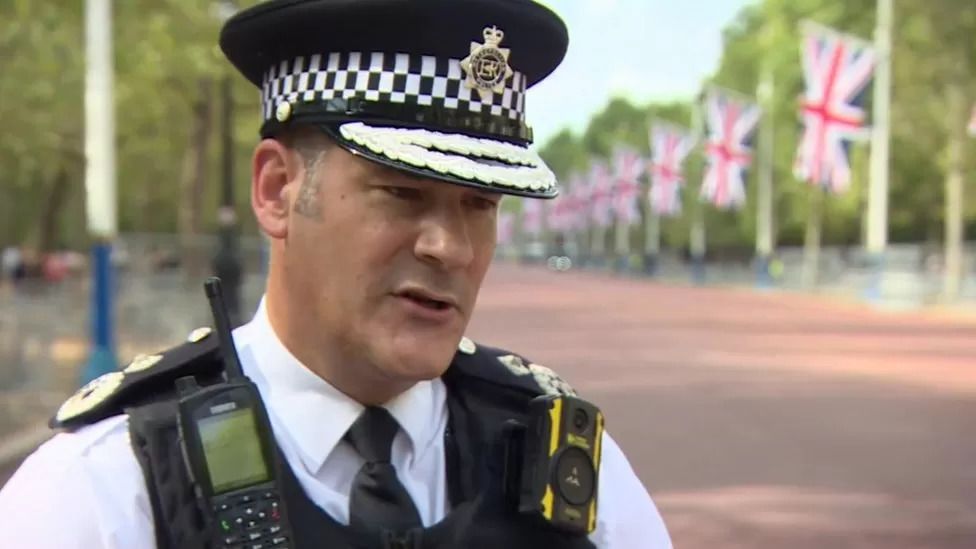 Deputy Assistant Commissioner Stuart Cundy said it was important people coming to London did so in a respectful way

A number of road closures are already in place in the Westminster area - particularly around Buckingham Palace, Green Park and St James's Park.

Dep Assistant Commissioner Cundy said more roads will be closed as London gears up for the Queen's state funeral next Monday.

He added: "As the week moves on there will be more road closures that we will need to put in, we will make sure they will be kept to an absolute minimum.

"What people will see in the days ahead are more visible police officers searching buildings and locations.

"We already have hundreds of extra officers on duty. That [number] will continue as the week goes on and we will be incredibly well supported by colleagues from other police forces.

"This is a significant policing operation. Cancelling leave and juggling people on duty is something we do on a day-by-day basis."