A table which was erected by Extinction Rebellion (XR) protesters in a central London street has been dismantled.
Demonstrators put up the 13ft (4m) tall table on Monday at the start of XR's fifth mass protest to demand that the government stops using fossil fuels.

The Met issued a dispersal order on Monday night before erecting scaffolding around the giant pink table on Tuesday morning and taking it apart.

More than 90 people have been arrested since the protests began.

The protest group is planning to disrupt London for a number of days.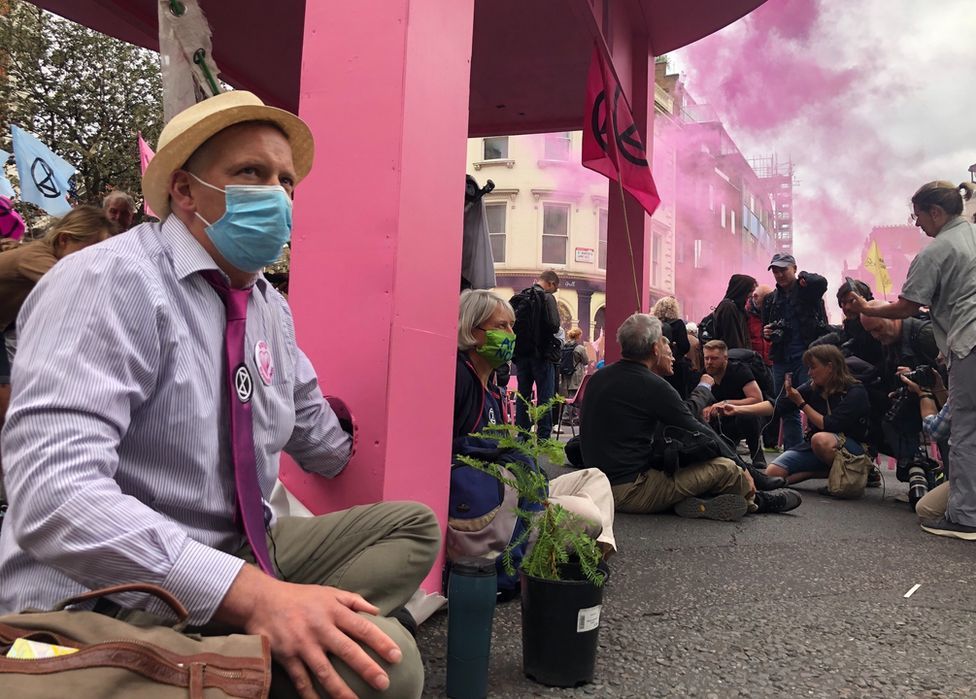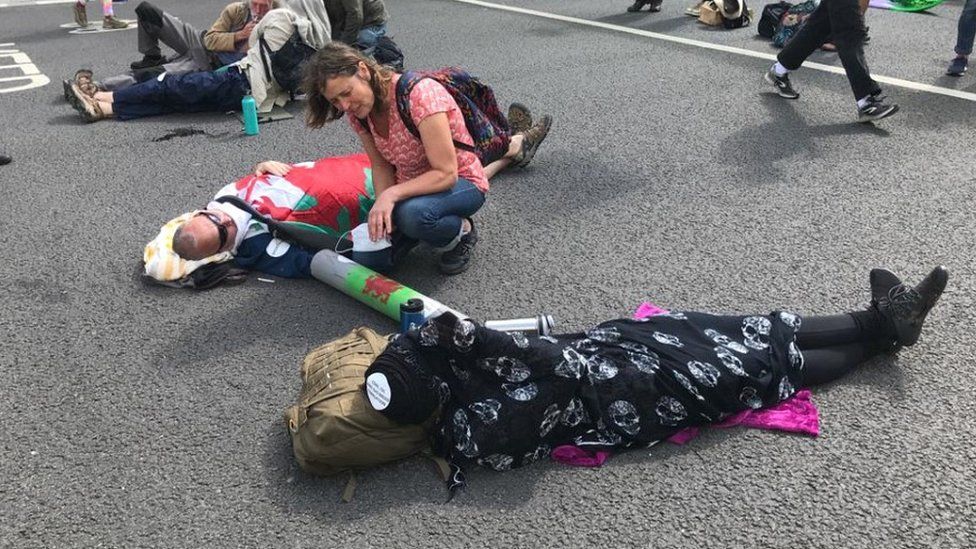 The Met tweeted that the demonstration in Whitehall was "causing unreasonable disruption to the community" and a number of arrests had been made.

Protesters also blocked Cambridge Circus, near Covent Garden, using a hire van with a number of people locked-on.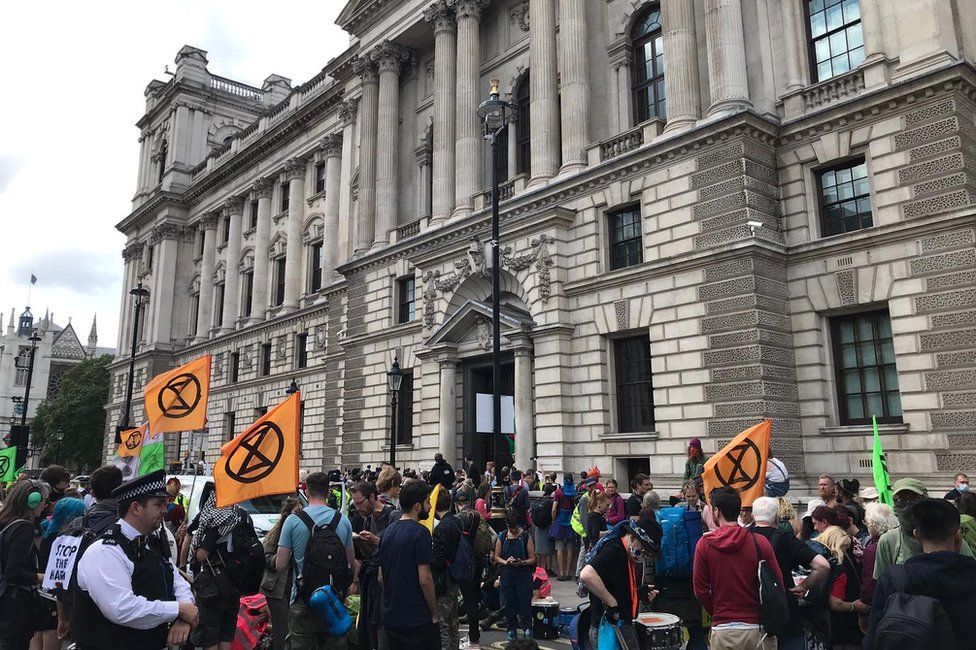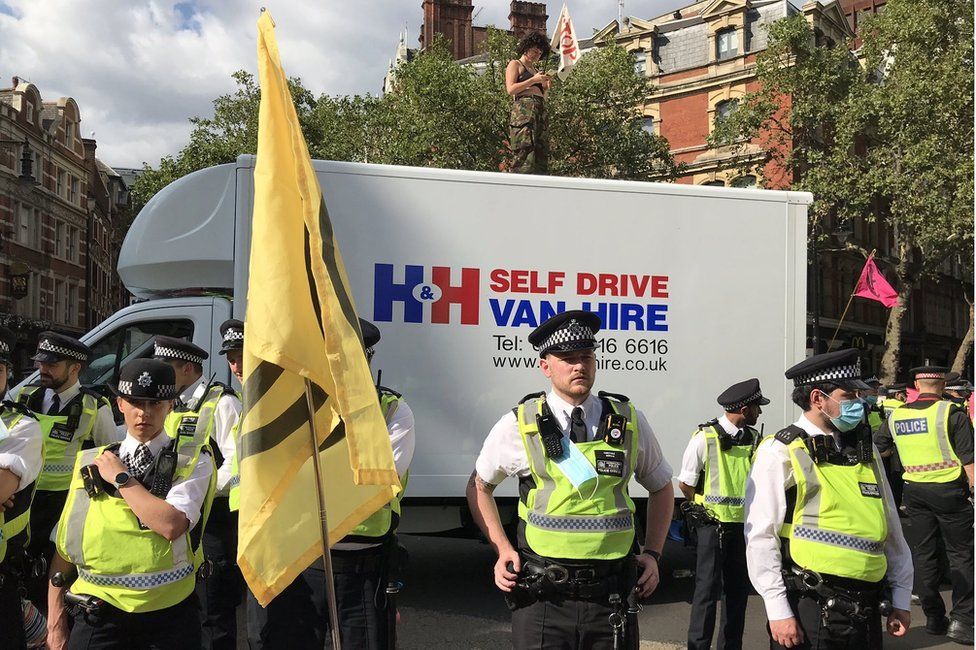 Those arrested have been held for a variety of offences.

Scotland Yard has previously said a "significant" operation would be in place for the protests, but it also acknowledged the activists' "important cause".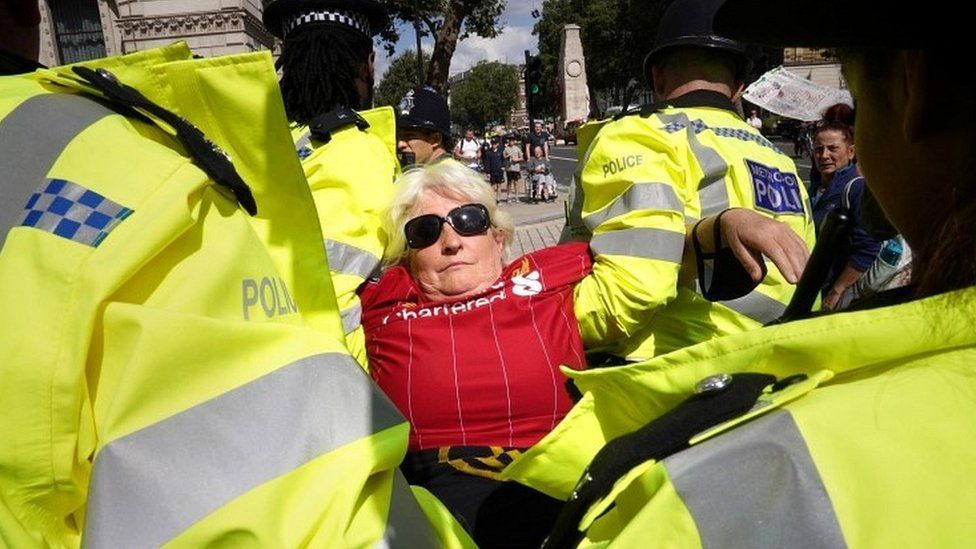 Police said a number of arrests had been made in Whitehall