Extinction Rebellion has built a huge table in Covent Garden as part of its fifth mass protest to demand the government stops using fossil fuels.
The protesters put up a 13ft (4m) tall table near Leicester Square and chained themselves to its legs to highlight "that climate breakdown is here now".

On Monday evening the Met issued a dispersal order saying the protest at the junction of Long Acre and St Martins Lane had to end by 19:00 BST.

Eight people have been arrested.

The protest group is planning to disrupt London for days.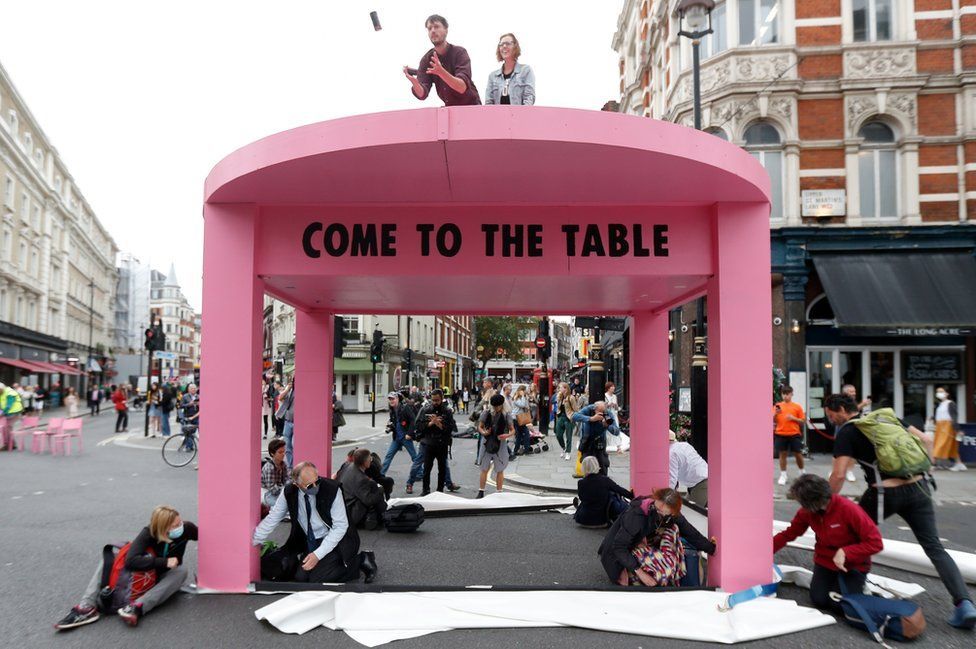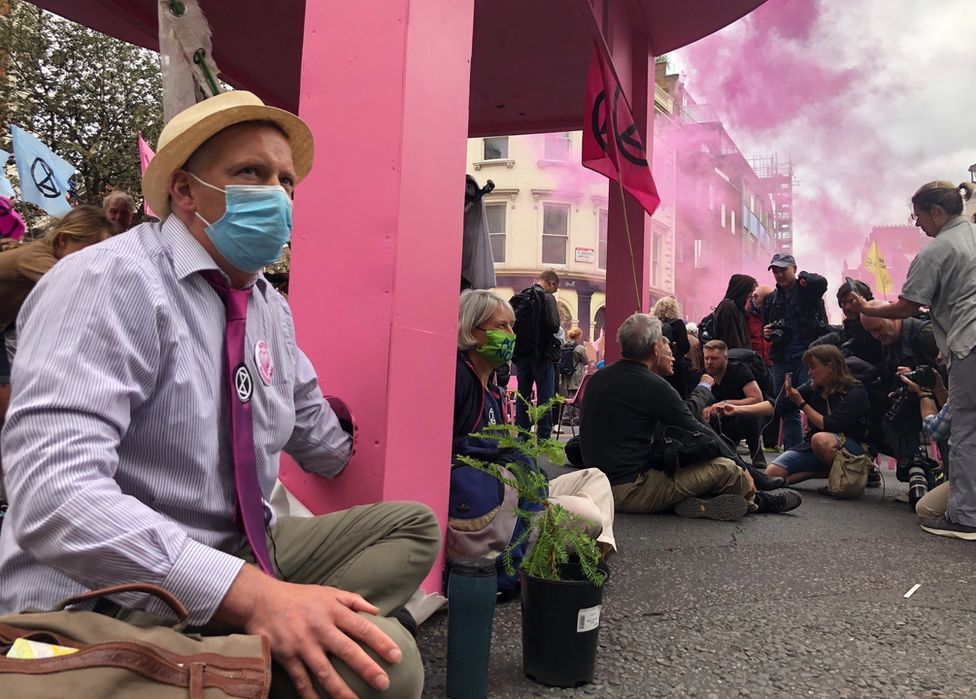 The Metropolitan Police said it would put a "significant" operation in place to manage the protests over the busy bank holiday weekend but acknowledged the activists' "important cause".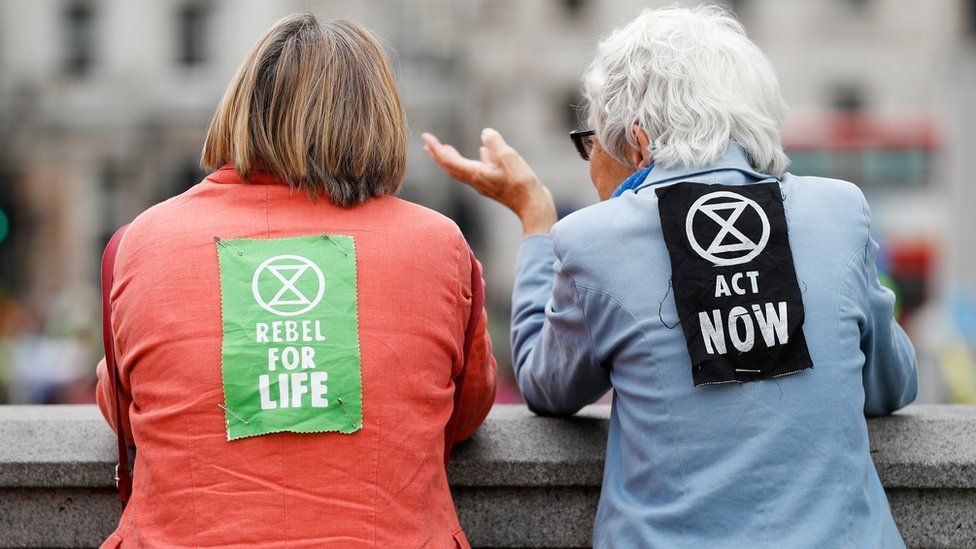 The group's latest protest comes after a major science review by the UN's Intergovernmental Panel on Climate Change (IPCC) confirmed that human activity such as burning fossil fuels was unequivocally driving the climate crisis, causing deadly heatwaves, floods and storms.

Kate, who travelled from Dover to lock herself on to one of the legs, said: "I don't believe the government is taking the climate emergency seriously enough.

"We've just had the IPCC report that says we're basically screwed. They're not taking action anywhere fast enough.

"It may be too late already. I want them to get on board with policy changes that might begin to get us out of the climate crisis."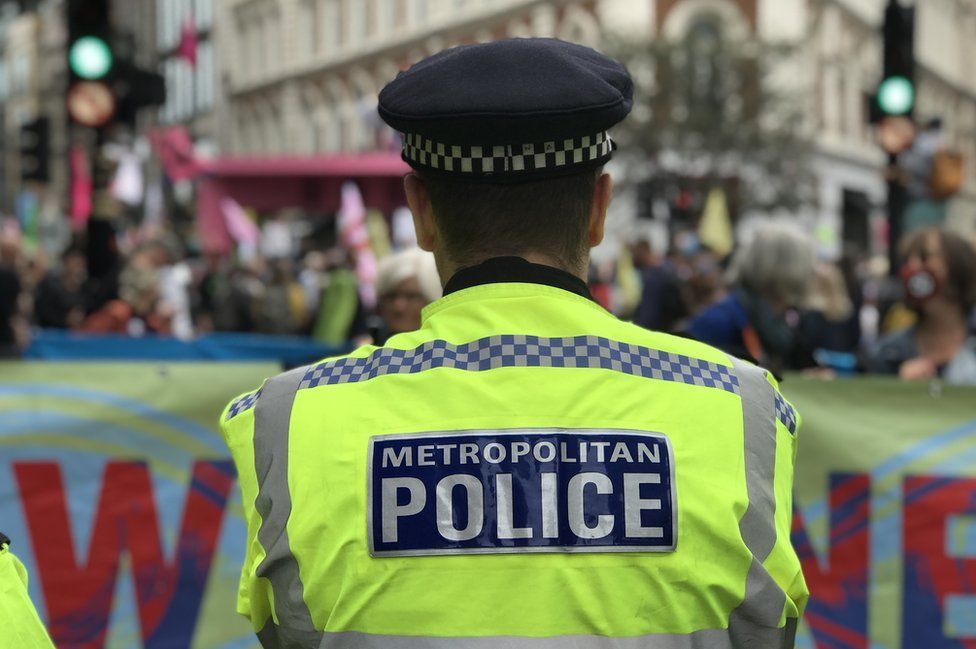 One van driver was seen arguing with police. He said: "I have deliveries to make, I'm not going to be on time. You should be talking to them, not me."

Charlie Waterhouse, of the Extinction Rebellion design team, said: "We are inviting everyone in Britain to come to the table and have the kind of grown-up conversations government, industry and the media are refusing.

"When those in positions of power are incapable, it is the responsibility of the people to step up. We are in the greatest crisis humanity has ever faced, and Extinction Rebellion are calling for crisis talks."