A rising number of households are having their energy smart meters remotely switched to prepayment meters, the energy regulator has said.
Suppliers can use the technology to swap customers onto a payment method that is often more expensive without their permission.

It can leave customers, who need to top up, at risk of running out of energy.

Ofgem said some had been left without power for days or even weeks, and a trade body said "mistakes" were made.

"We won't know until the end of the year how many people were switched to prepayment meters," said Dhara Vyas, the director of Energy UK, which represents thousands of suppliers.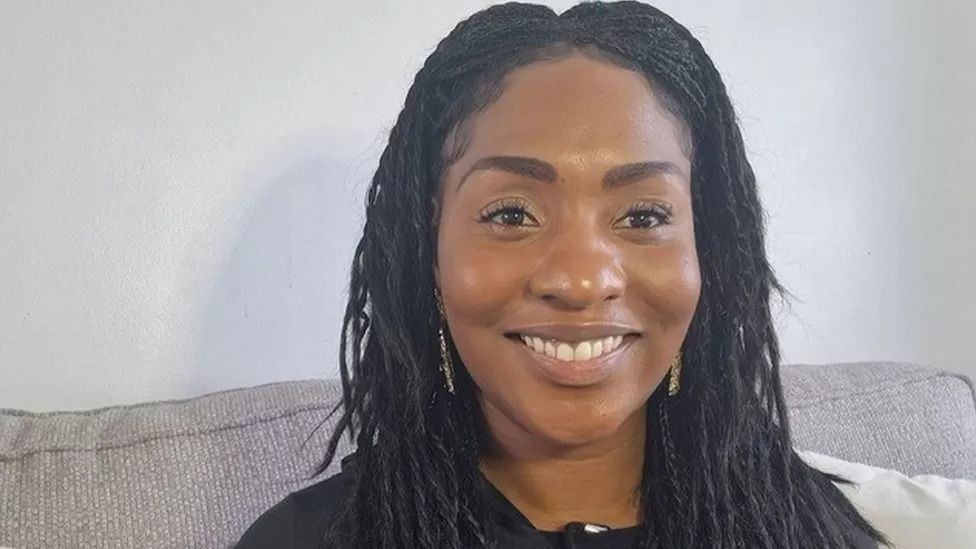 Samantha was switched without notice and left without electricity for a while
Samantha Pierre-Joseph, from North London, only realised her meter had been switched when she noticed the meter display flashing in her kitchen.
Her new provider told Samantha she was in arrears of over £1,600, an amount she disputes because she monitored her usage closely using her smart meter. But suddenly it was switched.
"I literally just came in from shopping and realised I had been switched onto a prepayment meter with no notice," the mother-of-one told the BBC. "It's shocking."
'Disconnection by the backdoor'

Once a smart meter is installed, it is a much simpler process for a supplier to swap the customer into prepay mode at the push of a button, rather than having to apply for a warrant and install a physical box.

Ofgem's rules state that energy companies must speak to customers before moving them on to a prepayment meter, but the regulator said it was concerned this was not always happening.

Suppliers may put customers on prepayment meters if they struggle to keep up with bills, arguing it helps them to control how much and how often they pay for energy.

But Rosi Avis, who heads up the Manchester Branch of Citizens Advice, said remote switching is "disconnection by the backdoor".

"If customers are unaware that they are on a pre-payment meter they might not top up and therefore they are more likely to self-disconnect from their gas or electric," she explained.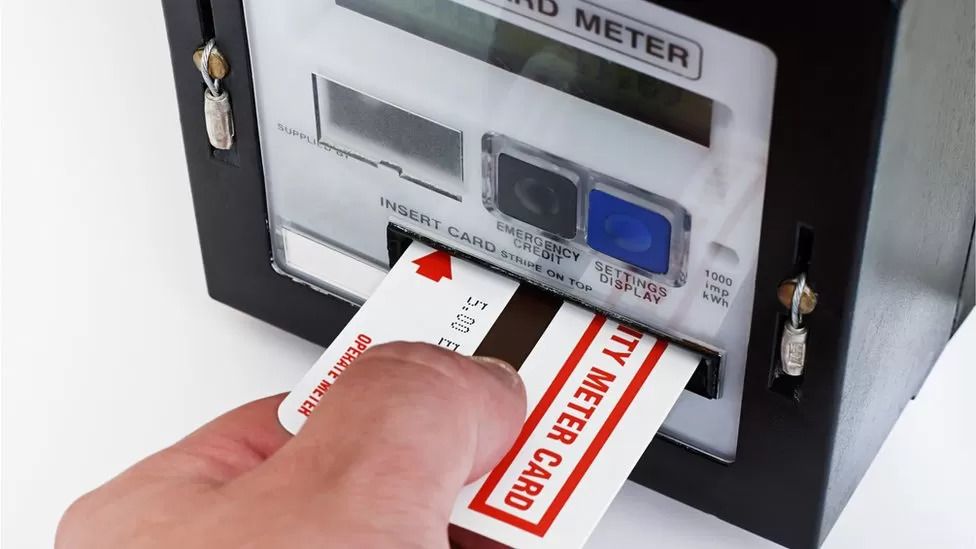 Citizens Advice told the BBC that so far in 2022 almost 500 people have been in contact in distress after being forcibly moved onto prepayment - a 158% increase in cases on 2021.

It predicts that 450,000 people could be forced onto a prepayment plan this winter and of those, it expects 180,000 to be made as automatic remote switches via a smart meter.

'I was told by text'

Kelly from south London, who did not want to us to use her last name, was a direct debit customer with EDF when price rises saw her bills more than double from £200 a month to more than £430.

The mother-of-two, who works part-time and receives £320 in Universal Credit per month, quickly found herself about £1,000 in debt.

"I've been calling EDF on and off since January to sort it," she said. "Then I got a letter saying they would change me on to prepayment."

Kelly tried again to talk to her supplier and told the BBC that communication has been poor and notes on her case were not properly updated.

Then, in October, she simply got a text telling her that she was now on a prepayment plan. "I suddenly only had £3 on my electric until payday. I was so unhappy."

EDF told the BBC a switch to a prepayment meter was "a last resort" after extensive attempts to discuss support and agree a resolution with the customer.

A spokesperson added: "In this situation, moving a customer to pay-as-you-go will prevent them from continuing to accrue debt at an uncontrollable rate and prompt the customer to take control of their ongoing energy payments."

More than 152,000 households with smart meters were remotely switched to more expensive prepayment plans for gas or electricity last year, according to data from Ofgem. That is up sharply from 95,000 meters in 2020.

Ofgem added that some 60,000 households had been switched over the past three months alone.

The huge rise in energy prices means it is likely the trend for remote switching will continue.

Why is this allowed and what can you do?

* Before smart meters existed, energy firms would have to get a warrant to enter your home and physically install a prepayment meter

* Now, smart meters enable energy firms to switch customers from direct debit payments to a prepayment meter system remotely

* Ofgem rules state that energy suppliers must have effective checks and balances in place when switching the mode of a smart meter

* The regulator advises customers with concerns to speak to their supplier. Under Ofgem rules they must offer payment plans you can afford and you can * ask for emergency credit if you use a prepay meter and can't top up

* Breathing Space, sometimes called the Debt Respite Scheme, is a free government scheme that could give you up to 60 days' space from creditors to set up a debt solution. Step Change debt charity can help you to apply.

* Citizens Advice offers this guide: Stop your energy supplier moving you to prepayment

Ofgem has written to all suppliers to urgently remind them of their obligations.

"Where they fail to do so, we will take action against them," he said.

The BBC contacted British Gas, Ovo-SSE, Scottish, EDF, Eon-Next, Shell, Octopus, Bulb, Utilita & So Energy. None were willing to share updated figures on 2022 switches. All stressed that any customers in difficulty should speak to their supplier. Shell also added that a third of their customers switched to prepayment asked to do so, because they see it as the best way to help budget and control spending.

An organisation that promotes smart meters, Smart Energy GB, was keen to point out that the technology has benefits. "If you already prepay for your energy, a smart meter offers several advantages over an analogue prepay meter, such as the ability to top up from home," a spokesperson said.

A spokesperson for the Department for Business, Energy & Industrial Strategy said: "We expect suppliers to fully comply with their obligations and welcome the steps Ofgem is taking."