Help with energy costs has been extended for all households, but at a less generous level, meaning millions will still face higher bills.
The bill for a typical household will rise to £3,000 in April, from £2,500 now, Chancellor Jeremy Hunt announced.

Without this help, average bills would have gone up to about £3,740, according to consultancy Cornwall Insight.

Mr Hunt also announced additional cost-of-living payments for the most vulnerable.

He said this meant an extra £900 for low-income households on means-tested benefits, which is £250 more than the equivalent payment this year.

Pensioner households will get £300, and people on disability benefit will get £150, which is the same as this year.

Support for people who use heating oil or alternative fuels will double to £200.

There will also be an extra £1bn given to councils to help those "who might otherwise fall through the cracks".

Although the typical household will see an annual bill of about £3,000 from April, this does not mean bills will be capped.

The prices that energy firms charge per unit of energy will be limited. Every household pays for the energy it uses, so if you use more you pay more.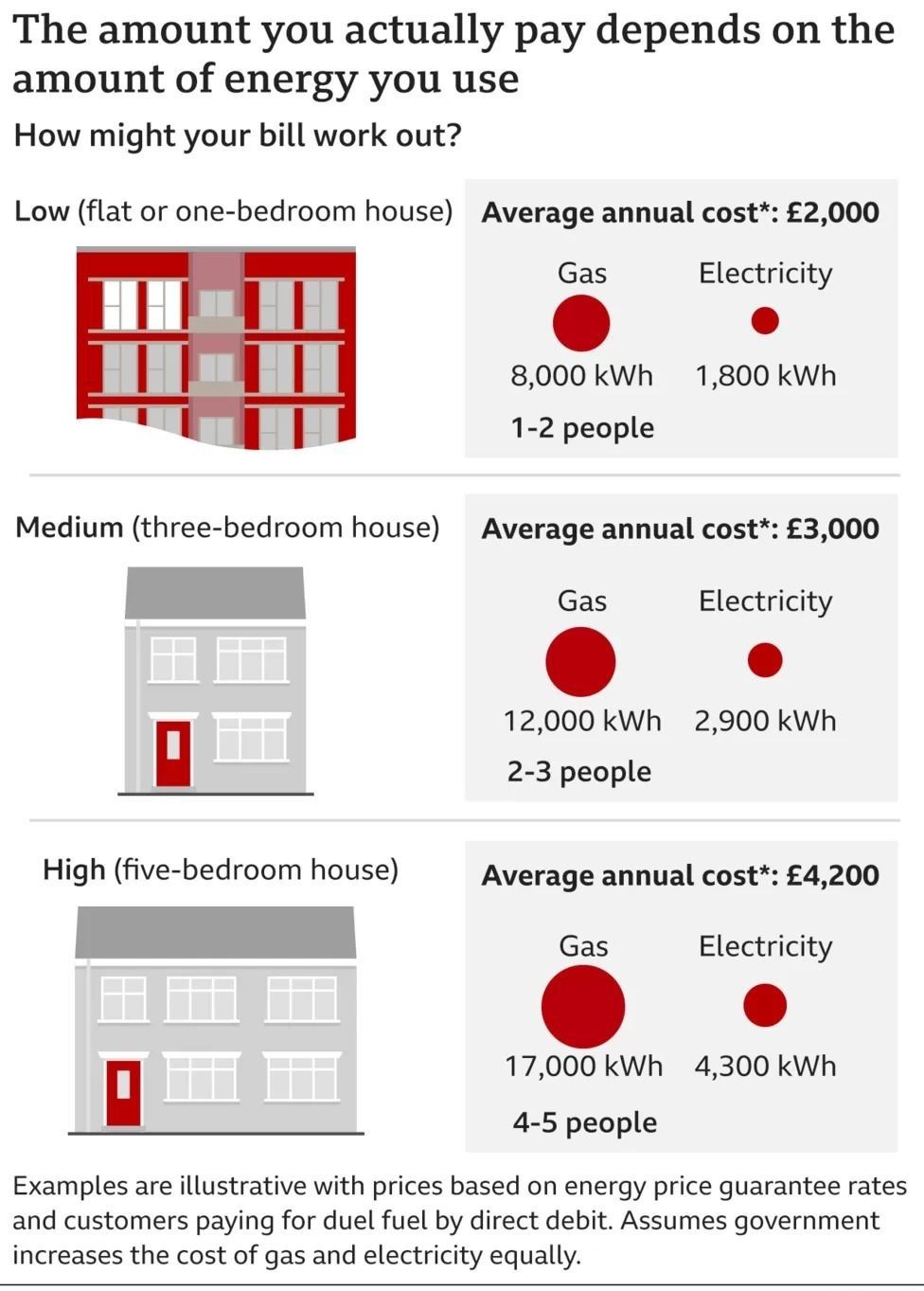 Under previous Prime Minister Liz Truss, energy prices were capped for two years, leaving a typical household facing a bill of about £2,500 per year.
But when Mr Hunt replaced Kwasi Kwarteng as chancellor last month, he said he would review energy bill support as it had been "the biggest single expense" of his predecessor's growth plan.
Campaigners for warm homes said that many vulnerable people are now at more risk of being "left out in the cold".
Adam Scorer, chief executive at National Energy Action, said that "the breathing space for households struggling with energy costs will now be shorter lived and less helpful".
"There is now no end in sight to the energy crisis for struggling households. For most, it looks as if it will get even harder," he said.
'We're not turning on our heating'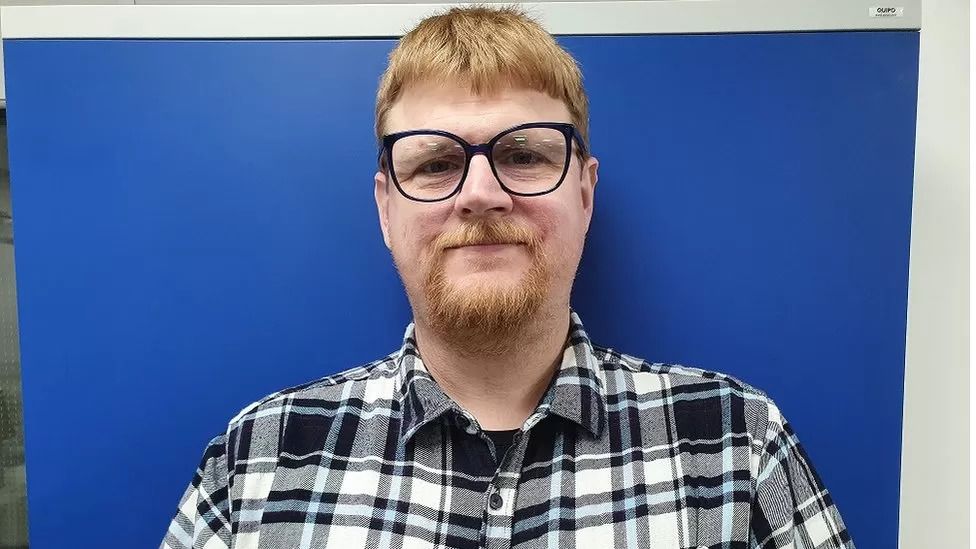 Andrew Jones and his wife are very worried about energy bills

Andrew Jones, 48, is a computer engineer who lives in Kidderminster. His wife has epilepsy and cannot leave the house without help.

Due to disability benefit changes, they no longer qualify for help with fuel costs.

"[My wife] refuses to put the heating on, and refuses to eat [much], because she's worried that we can't afford the bills," he says.

His wife has fragile mental health anyway, but the worries over energy costs "are making it worse", he says.

"I am literally trying not to think about [next winter]," he says. "We are not going to get any extra help."

There is not much the couple can cut. They don't smoke or drink alcohol, they shop at discounters, and they don't want to have to give up their dog, who is "part of the family".

"I'd rather not eat," he says.

Mr Hunt said that Russian President Vladimir Putin's "weaponisation of international gas prices" has been one of the factors pushing up energy prices.

He said the UK would be spending an extra £150bn on energy bills this year, which is the equivalent of paying for an entire second NHS.

One way to tackle this is to lower how much energy families and industry use. The government will put an extra £6.6bn into energy efficiency, he said.

In addition, the government will sign contracts with firms including EDF to build a new nuclear plant at Sizewell C to try to boost energy security.

The government under Ms Truss had rejected calls by Labour to extend a windfall tax on oil and gas companies, who are making huge profits due to the rise in energy prices.

However, Mr Hunt said on Thursday that from 1 January 2023 until March 2028 the Energy Profits Levy would be increased from 25% to 35%, and a new 45% tax would be brought in on profits made by renewable energy generators.

Last year, more than 30 energy firms collapsed due to the difference between wholesale gas prices, which had risen sharply after Covid restrictions eased around the world, and what their customers were paying.

One of the largest firms to collapse was Bulb Energy, which was bailed out by the UK government.

The cost of that bailout has now reached £6.5bn, the government's independent forecaster said on Thursday, which is more than four times the original estimate of £1.6bn.