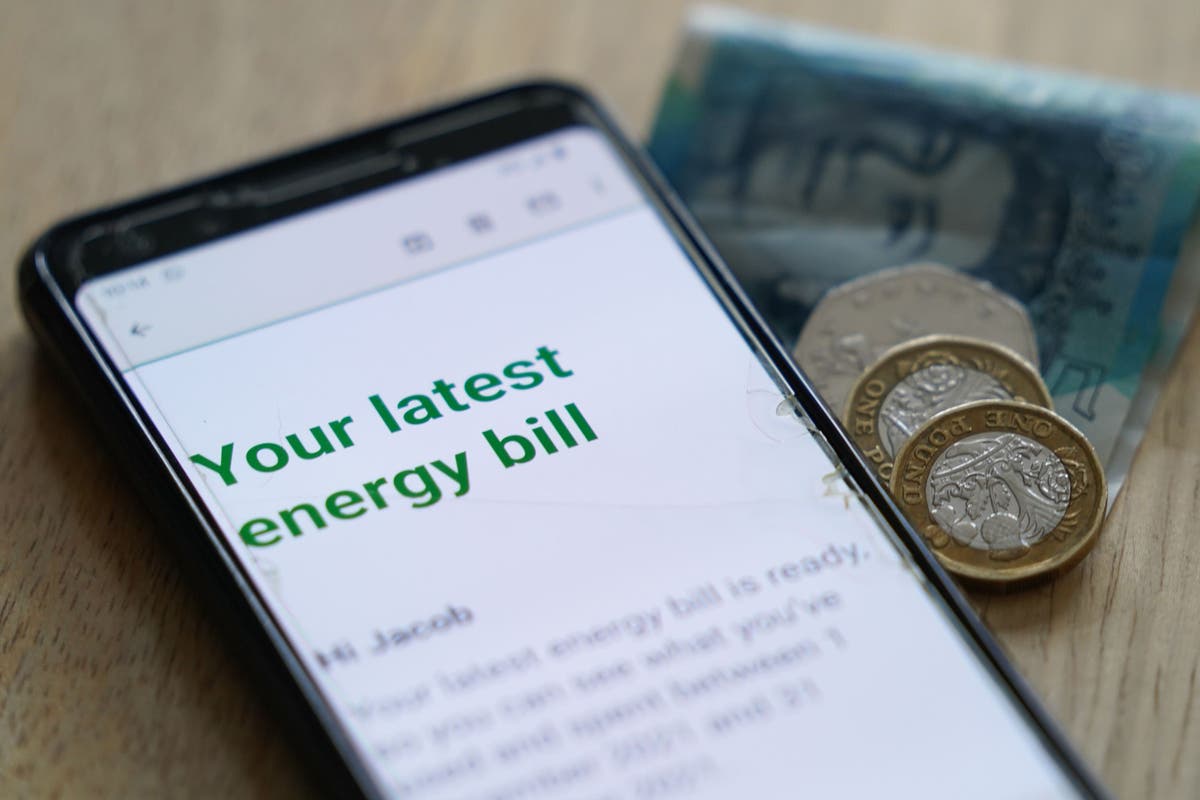 Energy bills set to eat up a tenth of average salary – TUC
Low-paid workers will be hardest hit by rising prices, a report says.
Energy bills will account for up to 10% of the average salary from April, new research suggests.

The TUC said its analysis found that the average energy bill will rise to £250 a month, more than double the amount workers were paying a year ago.

The union organisation called on the Government to set up a public energy company to lower bills, saying that workers on low pay were being hit the hardest.

A full-time minimum wage worker will face bills worth 16% of their monthly salary when the price cap is raised in April – up from 8% in March 2022, said the TUC.

It repeated its calls for a higher windfall tax on big oil and gas companies and urged ministers to end "Britain's living standards nightmare".

The TUC claimed the UK energy market has become a "racket" with oil and gas firms making billions in profits while families struggle to heat their homes.

TUC general secretary Paul Nowak said: "The Government must cancel its imminent hike in household energy bills at next month's budget. Families across Britain are being pushed to the brink by sky-high bills.

"That means imposing a larger windfall tax on greedy oil and gas suppliers, and it means boosting wages across the economy.

"UK workers are on course for two decades of lost pay. This has left millions brutally exposed to soaring prices.

"Unless we get wages rising, working people will just keep lurching from crisis to crisis.

"Our energy market has become a racket. It's time to bring companies back into public ownership.

"Privatisation has been a disaster for hard-pressed households. The only real winners have been shareholders who have creamed off hundreds of millions in dividends.

"That's why the TUC is calling for the Government to set up a public energy company to lower bills."

Shadow climate secretary and Labour MP Ed Miliband said: "In a matter of weeks, Rishi Sunak plans to allow the energy price cap to rise to £3,000.

"At the same time, the oil and gas giants rake in the windfalls of war, and Rishi Sunak's Conservatives refuse to implement a proper windfall tax that would make them pay their fair share."

He said that Labour would use a "proper windfall tax to stop prices going up in April".