The government will scale back support for businesses with energy bills after warning that the current level of help was too expensive.
Under the new scheme, firms will get a discount on wholesale prices rather than costs being capped as under the current one.

Heavy energy-using sectors, like glass, ceramics and steelmakers, will get a larger discount than others.

But firms will only benefit from the scheme when energy bills are high.

While some industry groups welcomed the announcement, others warned it fell short for business struggling with soaring costs.

The new scheme will run until the end of March 2024, while a limit has been set on it in a bid to reduce how much taxpayers are exposed to spiralling costs.

The energy support scheme is mainly used by businesses, but is also for charities, and public sector organisations such as schools and hospitals.

The government first launched the package last September after prices were driven up in the wake of the pandemic and the war in Ukraine.

Wholesale gas prices are now below the level they were before Russia's invasion, but still three to four times higher than their long-term average.

In its announcement, the government said it was scaling back the energy subsidies for the next financial year to £5.5bn.

The current scheme had been described as "unsustainably expensive" by the chancellor and was predicted to cost about £18.4bn in just six months, according to official forecasters.

'As much support as we are able'

Chancellor Jeremy Hunt said: "My top priority is tackling the rising cost of living - something that both families and businesses are struggling with.

"That means taking difficult decisions to bring down inflation while giving as much support to families and business as we are able."

Bills will automatically be discounted by up to £6.97 per megawatt hour (MWh) for gas bills and up to £19.61 per MWh for electricity bills, a statement said.

Speaking in the House of Commons on Monday, James Cartlidge, the exchequer secretary to the Treasury, explained that this worked out as roughly a £2,300 saving for a pub.

Big manufacturers who typically have much higher bills will receive a bigger discount, equivalent to about £700,000 of support over 12 months, the government added.

The Treasury said these businesses would receive more help because, with competitors around the world, they are less able to pass on higher costs to customers.

Mr Hunt said he had also written to the energy watchdog, Ofgem, to complain about firms that were not passing on discounts to customers.

Clive Watson, chairman of the City Pub Group, told the BBC that falling wholesale prices were not coming through in the bills "just yet".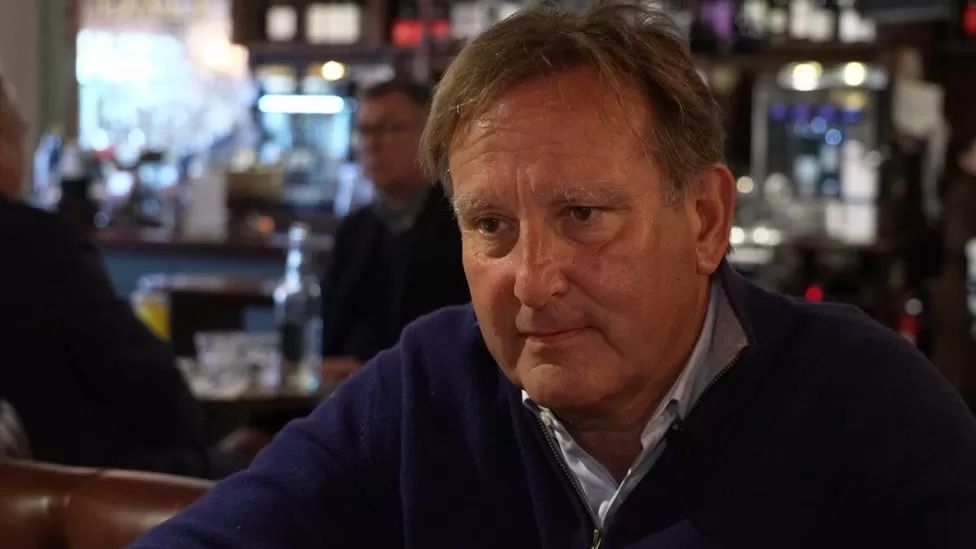 Pub chain boss Clive Watson previously said pubs are facing a bleak future

The group, which has around 43 pubs across England and Wales, has had to shutter some at certain times in the day because the costs are just too high.

Confidence will not return "until we see bills at the levels we saw them at last year," he said, adding that the group had put expansion plans on hold until there was more certainty.

Businesses had previously raised concerns about a "cliff edge" if there was not further support for rising bills, potentially leading to job losses and bankruptcies.

But Tom Thackray of the business lobby group CBI acknowledged that it was "unrealistic to think the scheme could stay affordable in its current form".

"Heavy energy users and those exposed to global trade are among some of the most impacted in the current crisis, so the additional support for these firms is a particularly welcome step," he said.

It also means, however, some businesses which locked into fixed-price deals last year will be stuck with higher costs.

The Federation of Small Businesses described the announcement as a "huge disappointment".

Martin McTague, its national chair, said: "Many small firms will not be able to survive on the pennies provided through the new version of the scheme.

"While the New Year should be a time of optimism and excitement, 2023 looks like the beginning of the end for tens of thousands of small businesses, which have been relying on the government energy support to survive this winter."

UK Steel, which represents some of the firms who will get a more generous discount, pointed out that the new level of support on offer falls behind that in other countries like Germany.

Although it welcomed the scheme, it cautioned that the government was betting on a "calm and stable 2023 energy market, in a climate of unstable global markets".

Meanwhile, the British Chambers of Commerce said that the new scheme falls "seriously short" for firms who are already struggling with prices, which are near a 40-year high.

It comes after the Bank of England chief economist Huw Pill warned that inflation could persist for longer than expected, despite the recent fall in wholesale energy costs.