A man acted "recklessly and dangerously" when he organised a flight carrying Argentine footballer Emiliano Sala, a court has heard.
David Henderson, 67, of Main Street, Hotham, East Riding of Yorkshire, enlisted a pilot who was neither qualified nor competent, said prosecutor Martin Goudie.

Sala and pilot David Ibbotson died in the crash in January 2019.

Mr Henderson denies endangering the safety of an aircraft.

The defendant had previously admitted a charge of attempting to discharge a passenger without valid permission or authorisation.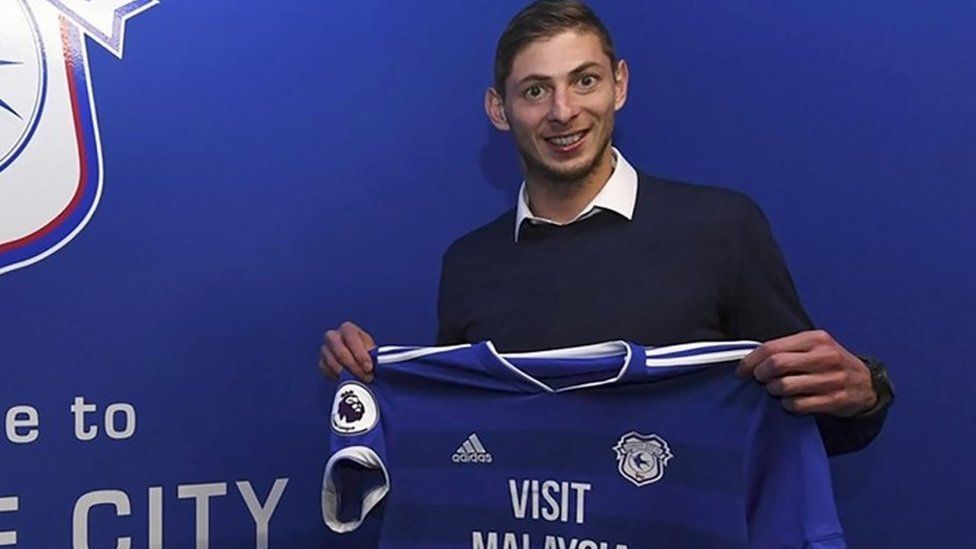 Mr Henderson was scheduled to pilot the flights which took Sala, 28, from Cardiff to Nantes and back again, but could not, as he was on holiday in Paris with his wife, Cardiff Crown Court heard.

Instead, he asked Mr Ibbotson, who he knew, to pilot the flights, despite him not having a commercial licence, Mr Goudie said.

The court was told that Mr Ibbotson was not competent to fly in the poor weather Mr Henderson knew had been forecast.

He added Mr Henderson "ignored certain requirements" and that the organised flights were "not operated and organised out of a love for Emiliano Sala or Cardiff City Football Club", but for his business interests.

The second flight in the single-engine Piper Malibu came down in the English Channel on 21 January.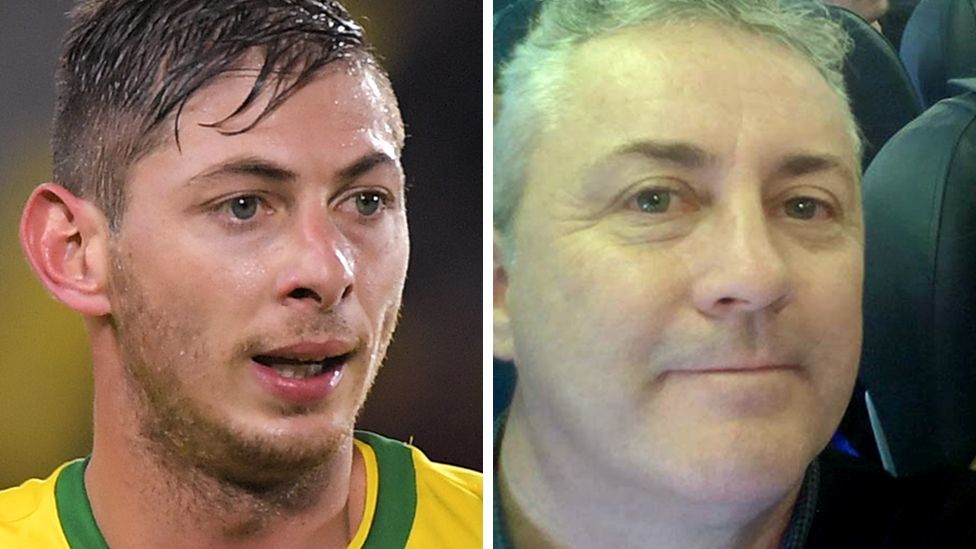 In the summer of 2018, more than six months before the crash, Mr Henderson was told by the aircraft's owners that Mr Ibbotson "should not pilot the Piper-Malibu again" after he committed two airspace infringements while flying it.

Mr Goudie told the jury the defendant "was aware that there were issues with Mr Ibbotson's flying from the start", even before the letters from the Civil Aviation Authority (CAA).

Following the letters, Mr Ibbotson wrote to Mr Henderson suggesting he thought Mr Henderson would not be using him again.

Fay Keely, who represented the trust which owned the aircraft, was "not aware Mr Ibbotson was the pilot" on either of the flights between Nantes and Cardiff, the court heard.

Responding to Mr Ibbotson, Mr Henderson replied: "I am just responding to emails from Fay who has forwarded me two letters from CAA.

"I have always said the flying we do is challenging and everyone has to be on the ball. It is a steep learning curve for someone new to the operation.

"The prerequisite is a willingness to listen and learn. We both have an opportunity to make money out of the business model but not if we upset clients or draw the attention of the CAA... As self-employed sole traders we both have debtors and creditors and surely you understand that to remain legal we can't take money in advance."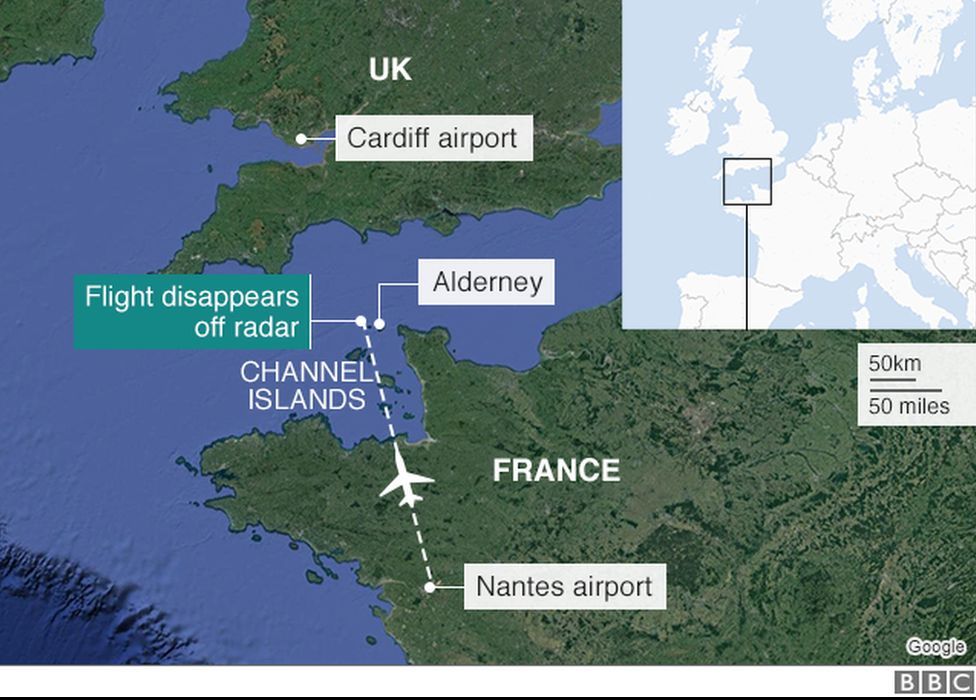 But Mr Henderson, who managed the day-to-day operations of the aircraft, had contacted Mr Ibbotson again about flying the aircraft by 5 August.

Mr Goudie said: "Right from the get-go, Mr Henderson was aware he was dealing with someone who had a private licence, not a commercial one."

'Don't say a word'

Communications between Mr Henderson and Mr Ibbotson from August and October 2018, showed Mr Henderson talking about flying at night and flying outside his qualifications.

The court heard Mr Henderson tried to rearrange the time of the return flight to Cardiff, but this was to avoid incurring costs at Cardiff Airport and not because of Mr Ibbotson's lack of qualifications to fly at night.

Mr Goudie told the court the pilot did have an American qualification, which he received in 2014, but he was not allowed to be paid as a private pilot.

He added Mr Ibbotson never held a commercial pilot's licence in the UK and his rating to fly the type of aircraft expired on 20 November 2018.

On the night the plane went missing, Mr Goudie said Mr Henderson sent a text message to an aircraft engineer saying "don't say a word", and asked others to keep quiet because "questions may be asked about his flying".

'Disaster'

Another text to a different recipient said: "Ibbo has crashed the Malibu and killed himself and VIP pax! Bloody disaster. There will be an enquiry [sic]."

Mr Goudie said: "It's clear on the evidence that [Mr Henderson] knew Mr Ibbotson well, frequently discussed his qualifications with him and knew he was deficient."

He said Mr Henderson responded to written questions from the CAA in June 2020, and said he "didn't know the precise status of Mr Ibbotson's licences and ratings". Mr Goudie said this was a "lie".

He added Mr Henderson denied being the operator of the aircraft at the time, something he now accepts.

The trial continues.