As she embarks on a rare solo overseas tour, Anne McElvoy reflects on the Duchess of Cambridge's faultless performance while navigating the trials and vicissitudes of being a modern royal
The Duchess of Cambridge turned 40 last month, in the pleasing glow of positive headlines: "a national treasure", "a star not a starlet" (no prizes for guessing who might be on the end of that jibe). Indeed, her reputation management is clearly in mint condition as she celebrates her fourth decade.

It was a milestone for the woman who will one day become Queen who, this week, has been parlayed into a savvy PR moment. The duchess has flown off for a rare overseas tour alone. The two-day visit to Denmark sees Kate visit various childcare facilities to promote the work of the Royal Foundation Centre for Early Childhood - her labour of love.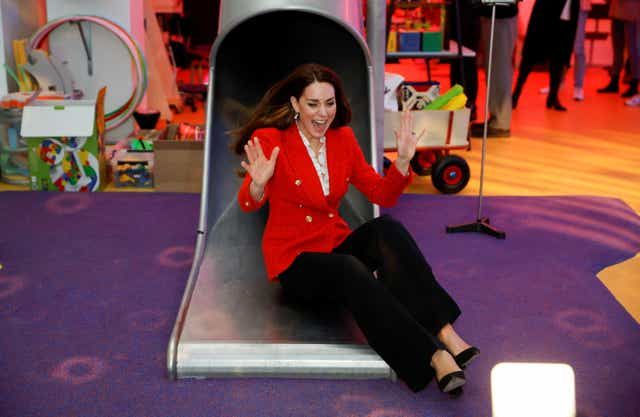 Duchess of Cambridge on rare solo tour in Copenhagen

It's hard to fault the judgement of the "centrist duchess" who weaves serenely through the pitfalls of an accident-prone family.

It wasn't always this assured. The duchess, known for her talent for sly jokes, might deliver one of her wry eye rolls at the roller coaster of her fortunes since she became "the one" for Prince William in her early twenties, when the couple met at St Andrews.

Excitement at this pretty girl from a prosperous but "commoner" background quickly turned into jibes at her about "waity Katie", passively awaiting royal assent for William's marriage proposal.

Their wedding at Westminster Abbey in April 2011, was a joyous if buttoned-up affair (Kate's sister Pippa won most of the headlines for her turn in a bridesmaid's dress), and the first few years were difficult.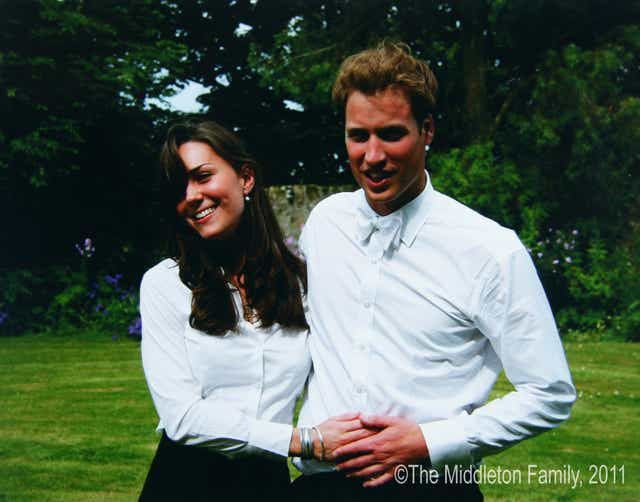 The Middleton Family 2011

She hid away, first in Anglesey when William was working as a search and rescue pilot, and later in Norfolk at Anmer Hall, after the births of her children.

The public demands of her role and her shyness about public speaking left her feeling depleted. Indeed, there was mockery in some quarters, who called her bland or the "duchess of Dolittle" for failing to lean into the royal role more energetically.

Now, that seems like ancient history. In 2022, Kate and William will be beneficiaries of some far-reaching changes which swept through the royal clan in 2021. In many ways, this was a far worse "annus horribilis" for the Queen than when she first used the phrase about Charles's adultery with Camilla Parker-Bowles in the early Nineties.

Indeed, these dramas seem almost quaint by comparison with the institution-threatening levels of vicissitudes which have affected the monarchy recently. If the royal family were indeed a "firm" — its in-joke about being like a business — it would have issued serious profit warnings by now.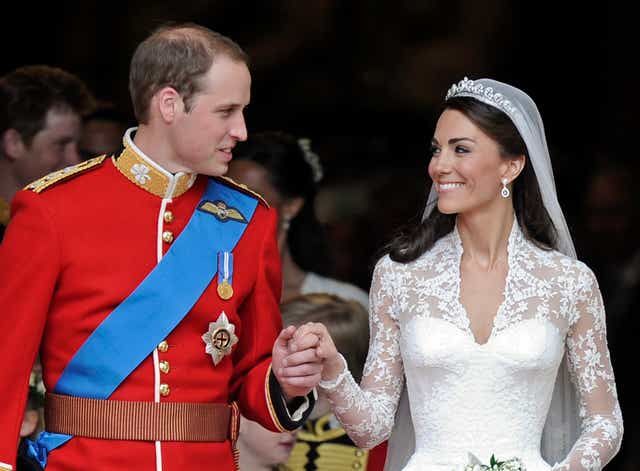 The Queen is still a remarkable "boss" but her health is failing and Prince Charles has acquired a "chief executive role", deciding strategy and taking on appearances in her place. Philip's death was a moment of transition, heralding bigger ones ahead for the country's relations with the Palace.

Prince Andrew's shame after years of associating with Jeffrey Epstein and Ghislaine Maxwell has effectively cost the family one "working royal", so duties and travel must be spread more thinly.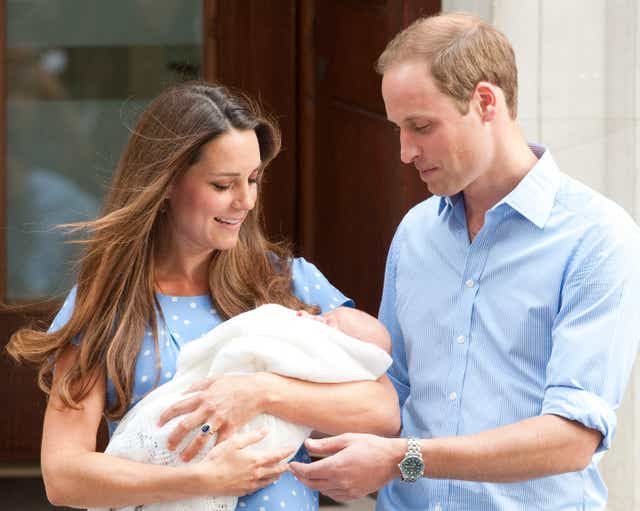 Kate has been a steadfast glue in an occasionally awkward relationship between Prince Charles and his elder son. William has a strong will and can be surprisingly flinty. A very close friend of Charles's points out that being positioned between the serving monarch and the next in line to throne has left the Prince of Wales feeling like "the meat in the sandwich" caught between two more popular figures.

Perhaps for that reason, Kate gives the full beam of her smiles and teasing affection to Charles, who treats her "like a daughter".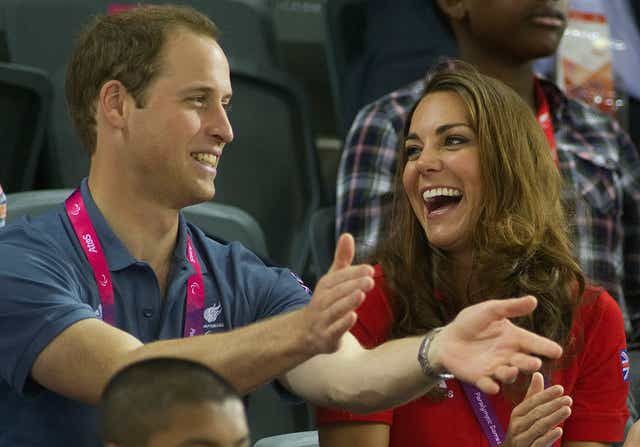 Most dramatically, the fallout of the Sussexes grinding PR war against the Palace and personal bad blood between Meghan and several senior royals have been a trial for all concerned. Yet Kate has kept lines of communication open to Harry and Meghan, even when the tension between the brothers reached its peak.

These days, contact between the brothers and spouses is "functional", says an ally of William's, though there have been reports of Kate and Meghan burying the hatchet enough to allow their respective children to see each other on a video call.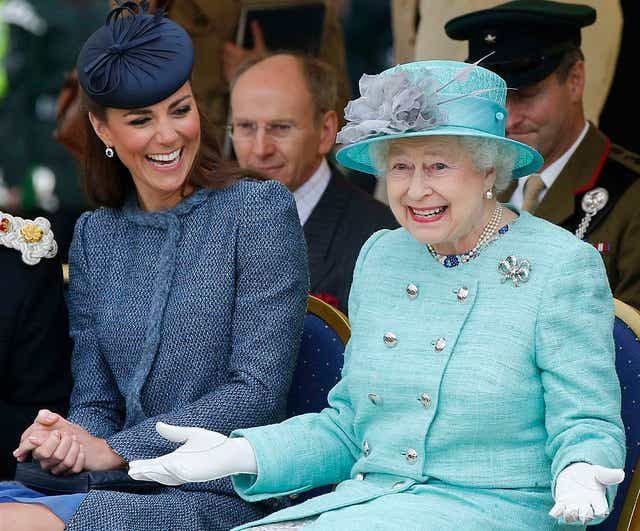 In truth, conflict simmers by means of emphasising contrast, rather than all-out-war. The Sussexes are ploughing their furrow as the "woke royals" forced into exile by a family unfit for a more progressive era. The Cambridges channel contentment, moderation, a certain blandness, secure in the knowledge that they will one day be king and queen.

Kate's PR machine is in the hands of Victoria O'Byrne, a crisis communications expert hired from the NHS Track and Trace programme. There is precise curation of the couple's social media: plentiful pictures on the @dukeandduchessofcambridge Instagram account show them at ease, whether in a evening dress or cheering at the football with their children.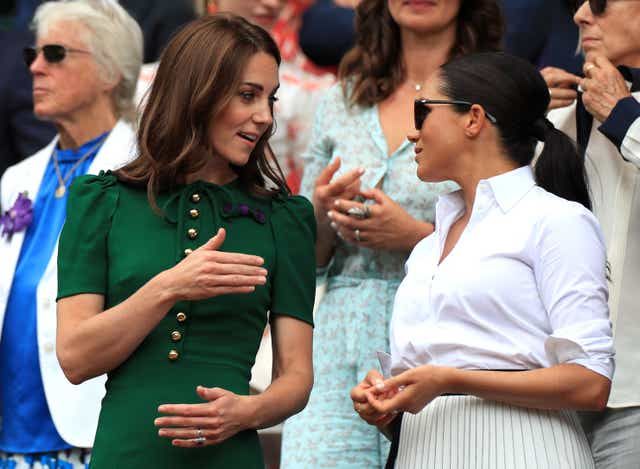 More seriously, the young woman who not long ago found scrutiny onerous, is now at ease with even sombre and demanding occasions. Amid the outpouring of grief and anger which followed the murder of Sarah Everard, it was Kate's idea to lay flowers at the vigil and write a highly personal condolence to the Everard family.

Increasingly, Kate takes on higher-profile roles than she would have risked in the early years of her marriage. Today she has joint patronage of the NHS charities, lends her voice to drug addiction charities and listened recently to the harrowing stories of Afghan evacuees.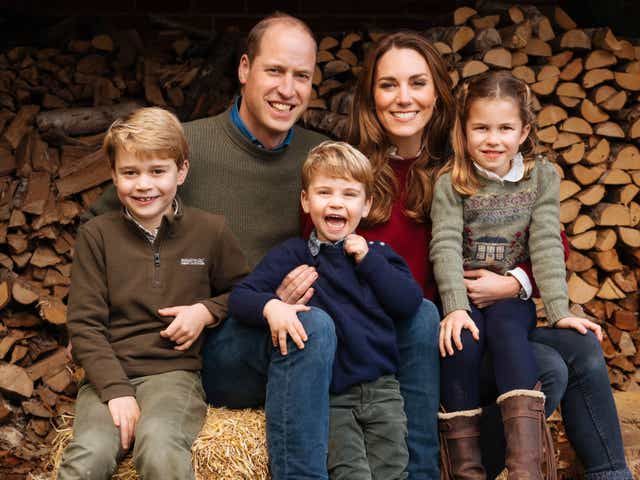 In downtime, the "Kate Club" is made up of old friends from her school days at Marlborough College and the "Turnip Toffs", aristocratic or (very) well-heeled families from the country. It would be hard to claim the social circle is eclectic — William and Kate are happiest around high-net-worth, privately-educated folk, whose interests tend to be interiors, skiing and raising neat children.

Her most durable female friendships are fellow Norfolk A-lister Sophie Carter, who often accompanies her to social events, and her emotional rock Emilia Jardine-Paterson, with whom she escaped to Ibiza during a brief rift in the relationship with William before their 2007 engagement. Emilia is an interior designer (trusted by Kate with up-dos of the living quarters at Anmer Hall), with an Etonian husband, David, who shared schooldays pranks with William.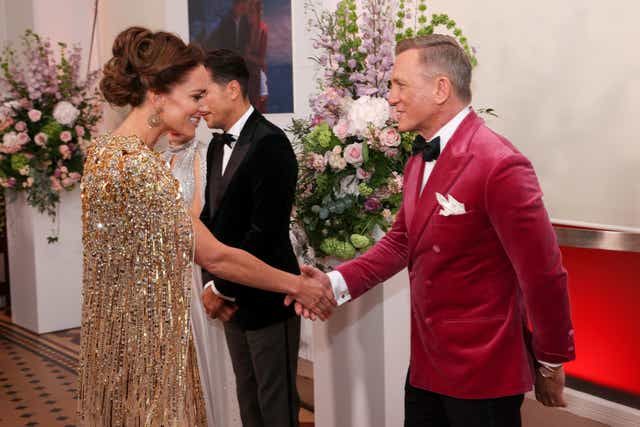 Being friends with both William and Kate is known in circles competing for royal buddies as doing "the double". The social "treble" is the rare status of a couple who are each godparent in their own right to the Cambridge's children — James Meade (another old Etonian, son of showjumper Richard Meade) is Princess Charlotte's godfather and his wife Laura is godmother to Prince Louis.

As her fifth decade begins and the royal family prepares for more seismic changes ahead, the duchess should feel self-assured. She has, after all, nailed her part quietly as the "centrist royal" — disliked by few and bringer of low-key good humour and empathy. It might not be dramatic. But it works.