Rishi Sunak has asked for the investigation into alleged bullying by Dominic Raab to be expanded to include a third formal complaint.
Earlier this week, No 10 confirmed a lawyer would investigate two complaints about Mr Raab.

Now it says a new claim relating to Mr Raab's behaviour as Brexit secretary in 2018 will also be examined.

Mr Raab, who is both the justice secretary and deputy prime minister, has denied any allegations of bullying.

He has insisted he "behaved professionally at all times" and that he looks forward to dealing with the complaints "transparently rather than dealing with anonymous comments in the media".

Mr Raab is a close ally of Mr Sunak and Downing Street has said he has the PM's full confidence.

But Labour's deputy leader, Angela Rayner, has called for a wider "proactive investigation" of Mr Raab's behaviour during his time as a minister, covering informal complaints as well as any concerns raised formally.

She described restricting the scope of the investigation to only formal complaints as a "stitch-up" that "will fool no one".

It comes after sources told the BBC the Ministry of Justice, where Mr Raab now works, has been "inundated" with complaints of alleged bullying.

Last week, Mr Raab asked Mr Sunak to launch an inquiry into his conduct after allegations about his behaviour towards staff.

The government appointed lawyer Adam Tolley KC to "establish the specific facts" about two formal complaints that have been lodged about Mr Raab's conduct when he was foreign secretary and justice secretary, during Boris Johnson's premiership.

The lawyer will report to Mr Sunak, who will make the final judgement on whether Mr Raab's conduct breached the ministerial code.

But the scope of the inquiry can be widened "at the discretion of the prime minister, in consultation with the investigator," according to its terms of reference.

Mr Raab was sacked as justice secretary and deputy prime minister by former PM Liz Truss when she took power in September.

But the Esher and Walton MP was reappointed to both roles by Mr Sunak following his election as Conservative leader by the party's MPs.

There is now a coordinated effort by former private secretaries of Mr Raab to ensure their allegations are heard as part of the investigation.

Private secretaries work in the private office of government ministers on the day-to-day running of the department, including managing the minister's diary and advising on policy matters.

The BBC has been told that a number of these civil servants across multiple departments are preparing to submit their formal complaints.

Of these complaints, some have already been submitted formally to government departments, while others are being readied.

They cover a wide timescale, spanning from when Mr Raab was a junior minister to his time in cabinet, which he joined in July 2018 as Brexit secretary.

Labour's deputy leader said: "There must be no hint of a whitewash when it comes to the slew of serious allegations the deputy prime minister now faces."

Liberal Democrat Chief Whip Wendy Chamberlain MP said: "This flood of allegations about Dominic Raab's bullying behaviour cannot be swept under the carpet - Rishi Sunak must confirm he will sack Raab if these complaints are upheld."

Downing Street said the latest formal complaint about Mr Raab was received on Wednesday and Mr Sunak asked for it to become part of the formal investigation on Thursday evening.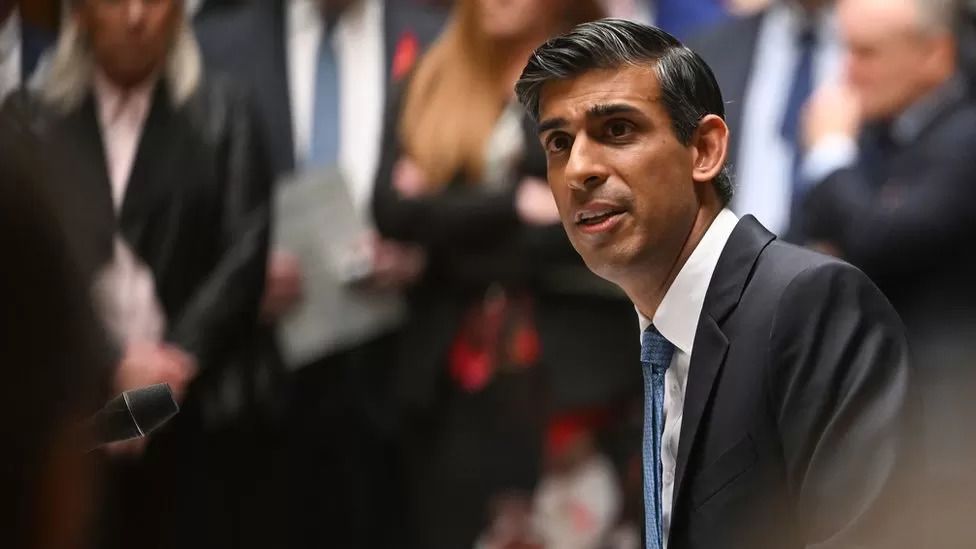 Dominic Raab is a close ally of Rishi Sunak, and was one of the early backers in his first bid to become prime minister earlier this year
Separately, BBC Newsnight has also been told that Mr
Raab
received multiple warnings from officials not to use his personal email account for government business.
Last month, Home Secretary Suella Braverman was forced to quit after sharing government documents using her private email.
However, Mr
Raab
has argued his use of private emails did not breach the rules, and that the ministerial code allows for it to be done in some circumstances.
"I've always taken advice on the right means, particularly having been foreign secretary and dealing with a whole range of sensitive issues, I've always been very careful to protect the integrity of any communications I had," he said.
Asked if he had been warned by civil servants not to use his own phone for government business, he replied: "No."
A friend of the minister has told the BBC he used a private account on occasions for approving tweets and quotes related to government business.
The Liberal Democrats said the Cabinet Office should "determine immediately if overseas enemies could have seen national secrets sent by
Dominic Raab
".
A Downing Street spokesman said: "Ministers are able to use various forms of communication. As long as they take heed of that guidance, there is not a binary restriction on use of personal email addresses."
Addressing claims of bullying, the deputy PM says he has behaved in line with the ministerial code.