Teachers at a Catholic school have gone on strike over the cancellation of a talk by a children's author whose books feature gay characters.
Governors of the John Fisher School in Purley, Croydon, in south London, voted not to cancel Simon James Green's visit, contrary to the Archdiocese of Southwark's recommendation.

Two governors subsequently resigned and the archdiocese sacked the rest, according to an Ofsted report.

Staff shortages have closed the school.

Southwark archdiocese revealed on Thursday it had written to Ofsted asking it to review the report which it says had "inaccuracies" and contained "evidence appearing to be drawn solely from media reports".

In a statement, it said: "Respect for the God-given dignity of each human life sits at the heart of Catholic education and respect is a two-way street.

"Literature that insults the faith, which in the case of Mr Green's book was a highly sexualised rewriting of the Lord's Prayer, understandably causes offence to many Christians, and as such has no place in a Catholic school."
National Education Union (NEU) members started industrial action on Thursday morning with about 40 people outside the school gates.

Daniel Kebede, national president of the NEU, said the decision to take industrial action was an "absolute last resort".

He said: "Staff and pupils are absolutely gutted about what has happened. Banning a gay author from attending a book talk in the school sends out a really horrific message to the young people in this school and particularly to those who may be gay or lesbian.

"I would like everybody to consider how those particular children feel right now."

The talk by Mr Green had been due to take place at a World Book Day event on 3 March.

In a letter to the school's head teacher Philip McCullagh, on 25 April, Ofsted inspector Sarah Murphy set out her concerns over how events had "unnerved and upset many in the school community".

She said the "visit was a planned part of the curriculum offer", but that the "archdiocese deemed that this visit fell outside the scope of what is permissible in a Catholic school and recommended that leaders cancel it".

But, she continued: "The governing body voted, by a majority, in favour of leaders' decision not to cancel the author's visit."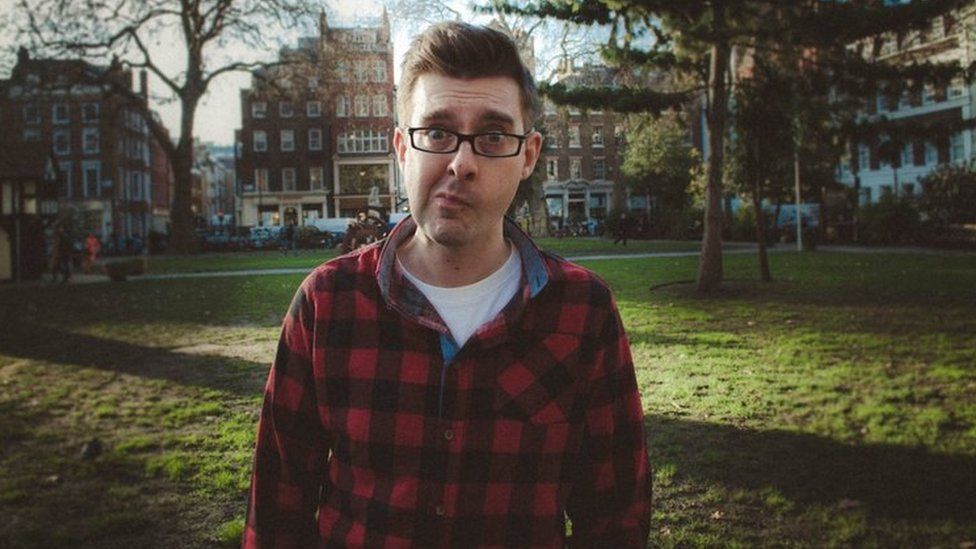 Simon James Green is a writer of gay teen fiction

She said the governors who resigned and were sacked had included "elected parent and staff governors, as well as the local authority governor".

"Some leaders, staff and pupils have been left feeling angry, confused and frustrated," she wrote. "Others are worried about the impression these events might give of the school's ethos".

Simon Hughes, Diocesan Schools Commissioner, had recommended the school leaders cancel the book-signing event.

In a statement on 3 March, Dr Hughes said: "From time to time materials or events emerge for consideration that fall outside the scope of what is permissible in a Catholic school.

"In such circumstances, we have no alternative but to affirm our unequivocal and well-known theological and moral precepts and to act in accordance with them."


At the scene: Jamie Moreland, BBC London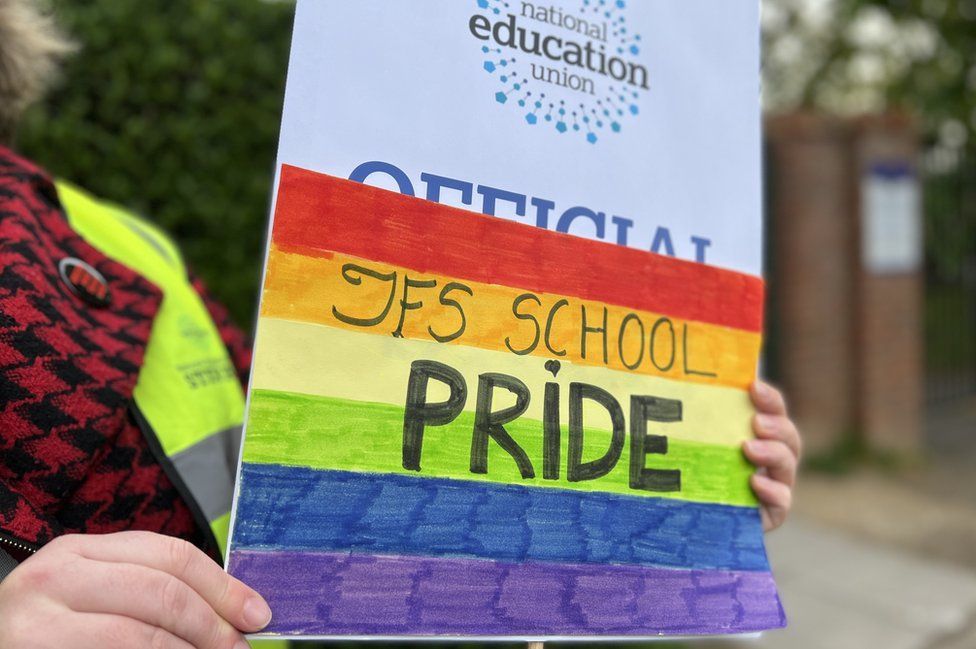 Staff walked out on Thursday, causing the school's closure

As staff protested outside the school gates, armed with pride placards and fuelled by chocolate brownies sent by author Simon James Green, teachers told me about their "shock, horror and confusion" over the decision to cancel his visit.

"Although it wasn't perhaps the intention of the decision of the diocese, the result of their actions has created what we feel is a discriminatory atmosphere at the school where LGBT staff and students don't feel welcome," a staff member said.

"And as a school that really values inclusivity, we feel we can't let that stand."

Recently an Ofsted report praised the school for its values of respect and dignity for all.

"We have been building an LGBT community, a safe space for those students and staff at our school," the staff member said.

"The unity of staff on this issue also proves that the community is strong."