"England alone" cannot decide to scale back or end free lateral flow tests for Covid, Wales' health minister has said.
Eluned Morgan warned such a move for England, by UK ministers, would affect Wales, which had paid for many tests already.

Wales, and the other devolved governments, had sent "clear messages" to the UK government on this, she said.

Earlier, a UK minister said ending free tests was the "direction of travel", with an announcement due "shortly".

Huge numbers of lateral flow tests (LFTs) are used daily across the UK, for example by people working in education, health and social care, and by those visiting vulnerable friends and relatives.

But there have been numerous reports in recent days that the UK government is reviewing the free tests, under plans to "live with Covid" in England, expected to be unveiled next week.

It has been suggested that the UK Treasury is seeking to save billions of pounds by scaling back free testing.

Ms Morgan told BBC Wales: "There's been some very clear messages given to the UK government on this, both from us here in Wales, but also from the other devolved administrations.

"There is another meeting this week to discuss this very issue, to make sure that they understand that actually, all the decisions can't be made by England alone, that there's an impact on us and also that actually, we've paid for a lot of the provisions that they are providing already."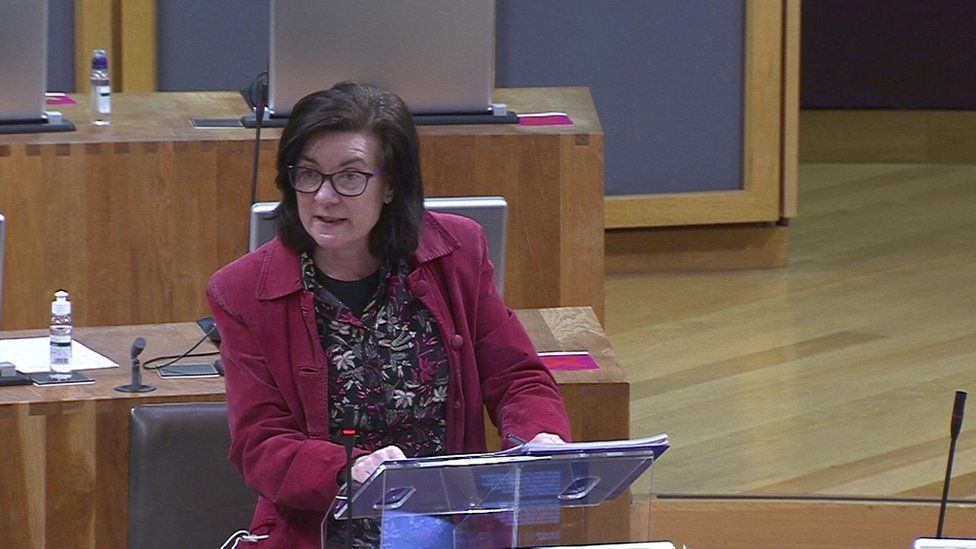 Eluned Morgan said the free tests issue will be discussed with UK ministers this week

Earlier, speaking on Sky News, Armed Forces Minister James Heappey was asked if free lateral flow tests were going to be taken away.

He replied: "I think that that is the direction of travel but the prime minister will shortly announce his conclusions on that.

"I understand the concern, I have vulnerable relatives and there's a reassurance in taking a test to know that you've not got Covid before you go to visit them, and for the time being tests remain available."

He added: "The reality is we're moving to a different phase of this now, and I think it is probably time to reconsider whether or not some of the measures that have been in place for the last 18 months need to endure."