New Covid-19 restrictions in the Republic of Ireland are due to "another surge" of the virus, the taoiseach (Irish prime minister) has said.
Micheál Martin said the "advice is now that everyone should work from home unless it is absolutely necessary".

Workers began to return to offices in September when restrictions were eased.

Mr Martin also confirmed an earlier closing time of midnight for bars, restaurants and nightclubs from Thursday.

Ministers made the decision as senior government figures fear further restrictions may be needed.

Mr Martin, speaking in a TV address on Tuesday night, said if the number of Covid infections continues to grow at the current rate "no health system would be able to cope".

"This is the fourth surge - but it is different - and the vaccination programme has allowed us to keep society open," Mr Martin said.

He also announced that Covid-19 close contacts who are fully vaccinated and showing no symptoms should restrict their movements until they have three negative test results within five days.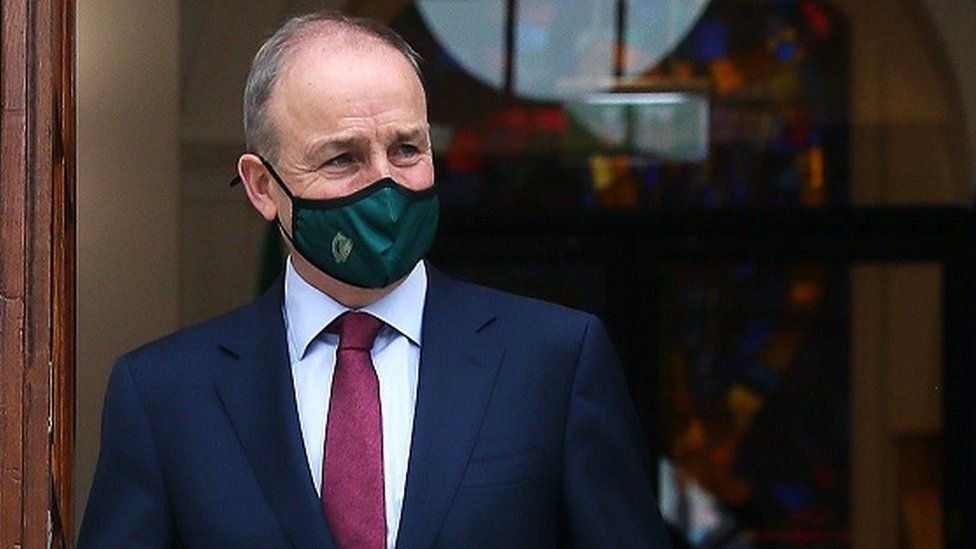 Taoiseach Micheál Martin says the country's Covid-19 infection rate "will get worse before it gets better"

Covid-19 vaccine passes will be required for entry to cinemas and theatres but not for gyms and hairdressers.

Another 4,570 cases of coronavirus were reported in Ireland on Monday, up from 3,805 on Sunday.

The total number of deaths linked to Covid-19 in the Republic of Ireland since the start of the pandemic is 5,566.

The earlier closing time for all restaurants, pubs and nightclubs will come into effect from Thursday at midnight.

That reverses the return to normal opening hours on 22 October, which had brought an end to an 23:30 curfew that had been operating since Covid-19 restrictions were lifted in July to allow hospitality premises to serve customers indoors.

Pubs and nightclubs are ordinarily able to serve alcohol until 00:30 on Fridays and Saturdays, while those with a late licence can serve alcohol up until 02:30.

The head of the Licensed Vintners Association (LVA) said the decision would be "will be extraordinarily difficult for those working in late bars, nightclubs and the rest of the late night sector and will place considerable pressures on livelihoods in the run up to Christmas".

The Restaurants Association of Ireland called for business supports for the hospitality industry to be re-introduced.

Its chief executive, Adrian Cummins, told Irish broadcaster RTÉ that antigen testing needs to be ramped up and the message to reduce socialising is hurting hospitality venues, with more cancellations in restaurants and bars.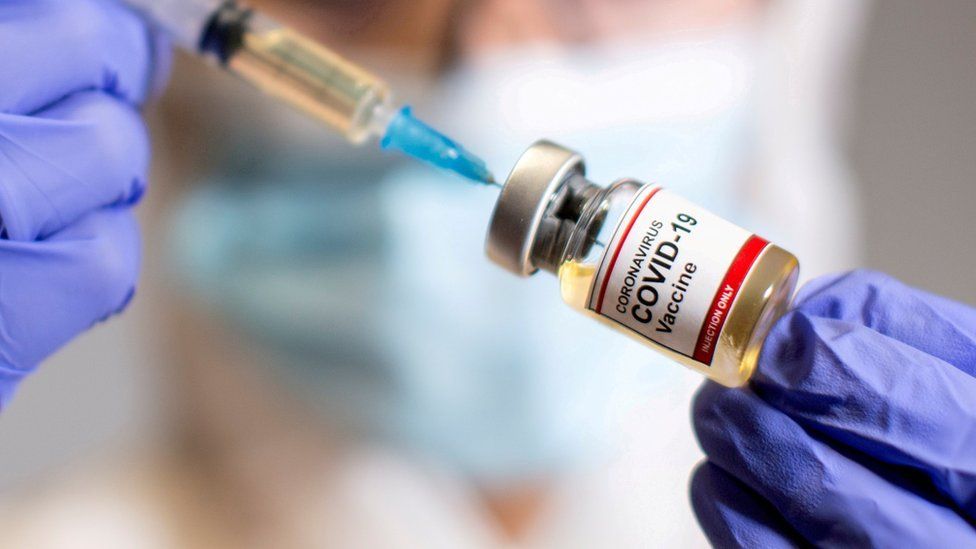 The Republic of Ireland has one of the highest Covid-19 vaccination rates in the world

With about 90% of over-12s fully vaccinated against Covid-19, the Republic of Ireland has one of the highest vaccination rates in the world.

There are plans to give boosters to all over 60s.

In a social media post, Ireland's chief medical officer Dr Tony Holohan said: "In the last 14 days, we have been notified of almost 55,000 cases of Covid-19.

"The only time we have had more cases in a 14-day period was in January this year, and, unfortunately, we do expect this figure to increase in the coming days."