In a couple of weeks isolation support payments, free Covid tests and extra sick pay for social care workers are due to end in Wales.
The Welsh government said the vaccine programme had made it possible to "learn to live safely alongside coronavirus".

Under new plans to cope with the virus in the long term, ill people will be asked to stay at home "where possible".

But with many grappling with soaring living costs, how realistic is this?

From tradespeople who cannot work from home to people with health conditions that make them vulnerable to Covid, there is concern at what the changes will mean.

Professor Richard Stanton, a virologist from Cardiff University, believes large-scale Covid isolation has come to an end.

"We can't really expect people to stay at home if they can't test for Covid, if [the Welsh government] haven't got the money to support them to do that," he told BBC Wales Live.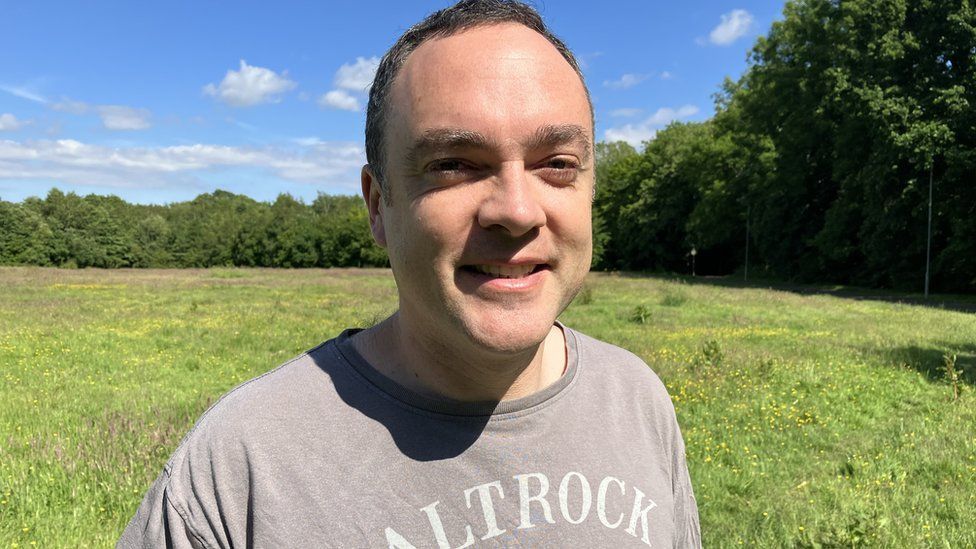 Professor Richard Stanton says he thinks a new wave of Omicron is likely

Prof Stanton thinks a new wave of the omicron variant is likely and although it will not be comparable to the height of the pandemic, it does bring risks.

"The big risks right now are that a significant proportion of people who catch the virus may go on to get long Covid... or they may well spread it to vulnerable relatives who may get sick with it," Prof Stanton added.

He believes the best way to mitigate the spread of Covid is to focus on ventilation in workplaces and on public transport.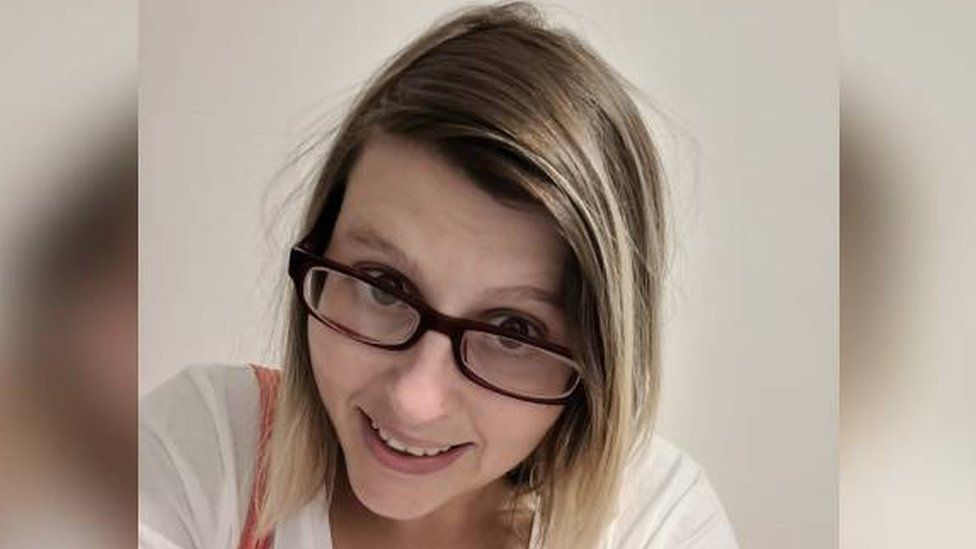 Emma Watkins said she could not afford to stay home if she was ill

Care assistant Emma Watkins recently moved to Plymouth with her partner and is expecting a baby.

Ms Watkins, from Port Talbot, said she would have to go to work if she felt unwell as she could not survive on statutory sick pay.

"I literally can't afford to get ill because I'm still paying old debts off," she said.

"I know it's a bit hard to say but if I'm ill I still need to go in, and obviously we've got PPE and masks and all that."

Ms Watkins would be worried about putting others at risk but said if she did not pay her rent she would be homeless.

"I'd need to be on my death bed not to go in to work because I genuinely can't afford it," she said.

"I was on sick a couple of years back when I broke my foot and I had to take my cast off just to go back to work to get my bills sorted because I was having letters left, right and centre off debt collectors."

'I'd have no choice'

Angelo Sperandeo, a window and door fitter from Cardiff, said considering whether to go to work in the future if he felt unwell would pose a difficult decision because he cannot work from home.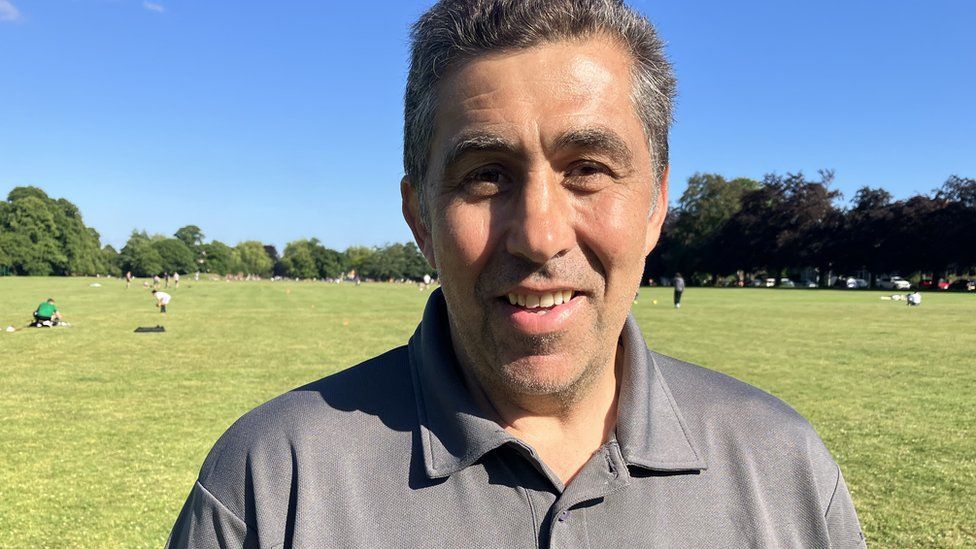 Angelo Sperandeo is unable to work from home and would be forced to go to work while ill

"I'd personally go to work because I'd have no choice really. I'd obviously be thinking of people I'd be in contact with," he said.

"You just try and get on with life as best you can but it's always at the back of your mind."

Alex Osborne, from Caerphilly, has multiple sclerosis and a weakened immune system.

Despite having had Covid vaccinations, she said it was unlikely to give her protection because of the regular MS treatment she has.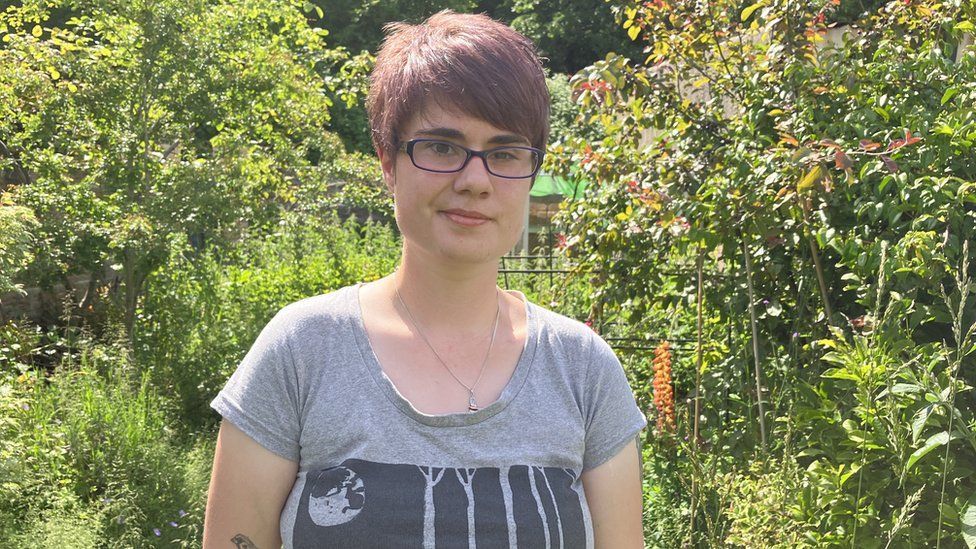 Alex Osborne wants free Covid tests to be made available to immunosuppressed people

"It brings an extra level of worry now," said Ms Osborne.

"People might not have any symptoms but I still ask people to check before I invite them into my house.

"If people can no longer do that for me and people like me, that's our safety net that we were using to feel comfortable meeting people… and now it's kind of being removed from us."

Ms Osborne said she wanted free Covid tests to be made available to immunosuppressed people so they can give them to people they are spending time with.

Gambling with health

David Bailey, chair of the British Medical Association's Welsh council, said scrapping free testing would create a "two-tier system" where those unable to pay are "forced to gamble on the health of themselves and others".

"Along with free testing for people with symptoms, it is therefore crucial that governments continue to advise symptomatic people to isolate," he said.

Stacey Rodd, an NHS administrator from Cardiff, said she would probably stay away from the workplace if she felt ill.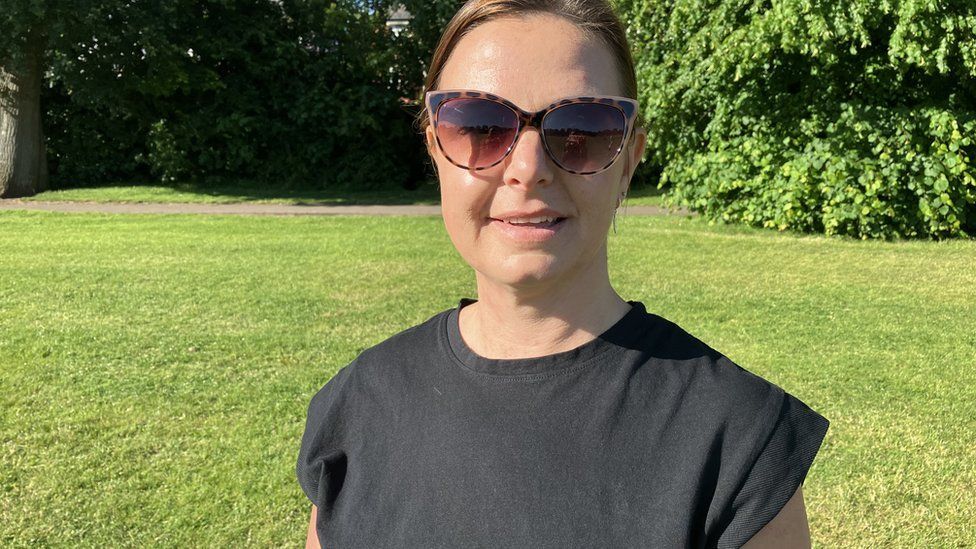 Stacey Rodd says she has the luxury of being able to work from home, but not everybody does

"I've got the luxury of being able to work from home. Other people haven't, my other half can't, he works in a shop and if he's not there the shop doesn't run," she said.

"It's making that call and just being sensible really. There are still vulnerable people about."

The Wales TUC (Trades Union Congress) said the advice to stay home if possible was "not practical" for tens of thousands of workers in Wales.

Its general secretary, Shavannah Taj, wants the UK government to increase statutory sick pay and the Welsh government to reverse the planned scrapping of enhanced sick pay for social care workers brought in during the pandemic.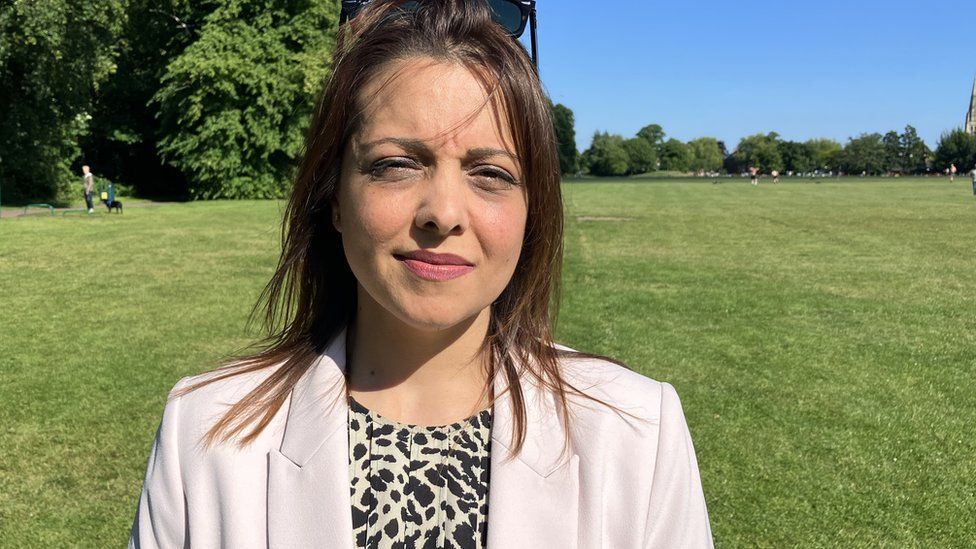 Wales TUC general secretary Shavannah Taj says some workers will be stuck between a "rock and a hard place"

"There's a cost of living emergency, people have no choice at the moment," she said.

"You're stuck between a rock and a hard place. Let's learn something from the pandemic, let's do better."

A Welsh government spokesperson said: "Thanks to the success of our vaccine programme and the way people across Wales have helped to keep each other safe over the last two years, we are now able to move beyond the emergency response to the pandemic and learn to live safely alongside coronavirus.

"Whilst we have gradually and carefully moved away from the legal protections, we are keeping guidance in place to help people manage the virus. This includes the recommendation to stay at home if you are sick to stop the illness spreading.

"We have set out our plans for testing and we will keep this under review."

A UK government spokesperson said: "It is up to employers to determine their sick pay policies and many employers choose to pay more than the minimum level of statutory sick pay.

"The welfare system provides a strong financial safety net to those who are unwell for longer periods or disabled."