Like thousands of others, I went to order my cap and gown this week to celebrate graduating university.
But, as the first member of my immediate family to graduate, I had no idea about the costs involved.

Cap and gown hire for one day? £45. Official photos (which I knew mum would love)? £60. Extra ceremony tickets for my nans? £20 each. It all started to add up and felt very pricey.

Cardiff University said it offered free gowns and photographs to some students.

Without taking into account hotel prices or travel costs for my family to get to Cardiff from my hometown of Lichfield in Staffordshire, the day alone would cost me £145.

As a fresh graduate with no stable income, I asked myself "could I justify this cost for just one day?"

In the end, I decided to bite the bullet as I did not want to miss out on an occasion my nan Eileen described as "such a proud day for me to share with my grandson".

It turns out, I was not alone.

"There are tonnes of students that have either struggled massively to go or just outright aren't going"

Serenity Davis, 25, is graduating from Cardiff Metropolitan University but is not going because they cannot afford it.

"I have utility bills and rent to pay each month and I'm from a low-income family so I don't get support from them, they can't afford to just come over to Cardiff for a day.

"They've got to book time off work and cover the cost of fuel to drive up here.

"I've fought tooth and nail against my health for three years to do a course and graduate, only to come to the point that it's so expensive I can't go and my family can't come."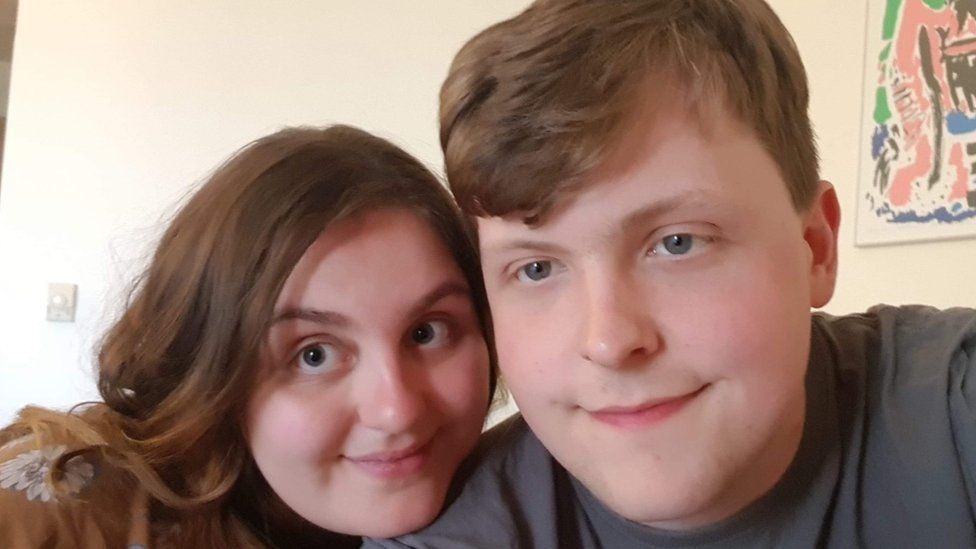 "You have to make graduation something that will be of value for us"

Couple Sian Billington and Rhys Churchill, both 23, have missed four graduation ceremonies between them.

Having completed undergraduate and master's degrees at Bangor University, they decided not to attend any of their ceremonies due to the costs involved.

Mr Churchill said he thought a lot of students found the price of graduation insulting.

"I've worked hard for four years, getting through a lot of complicated times in life and I've done it to get the qualification, not to get fancy photos or ceremony."

Miss Billington added: "It's anti-climactic to get your degree in the post, but what they're asking us to pay for graduation is not worth what we're getting in return."

Elliot Dollner, 23, graduated from Cardiff University last year and moved back to his family home in Brighton. He has chosen not to travel back to Cardiff for graduation.

"I don't think the university have considered external costs for people travelling back to Cardiff for graduation.

"Hotel prices are double, sometimes triple, the usual cost for a weekend in Cardiff and the cost of fuel now when travelling a long distance is enough to deter anyone."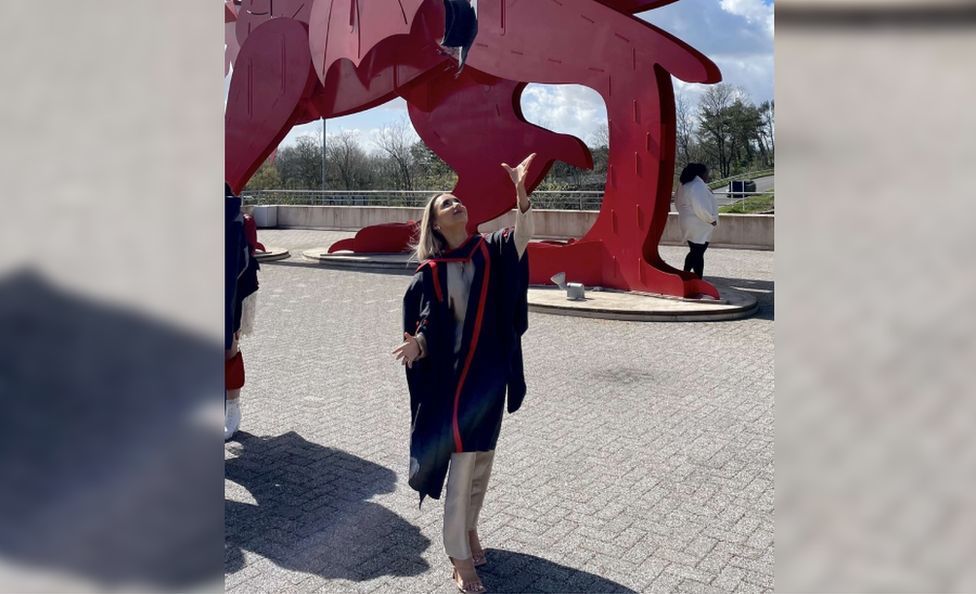 Olivia said the cost of her cap and gown was reasonable, but hotel costs proved too much

Olivia Morgan, 21, graduated from the University of South Wales last year and attended her graduation ceremony in April.

"I looked to stay at the hotel where my graduation was being held for the night.

"It was on a week day, which is usually less expensive, but they had bumped the price right up."

Despite many students complaining about the costs of graduation, some universities have been praised for their affordable ceremonies.

Emma Blackmore, 22, finished her English degree at the University of Exeter in 2021. Now working towards a masters at Cardiff University, she did not have to pay for her undergraduate graduation.

"We also had the opportunity to wear the robes around campus and we were encouraged to take photos free of charge. It was a nice touch."

Newcastle University also provided cap and gowns free of charge for their 2021 graduates.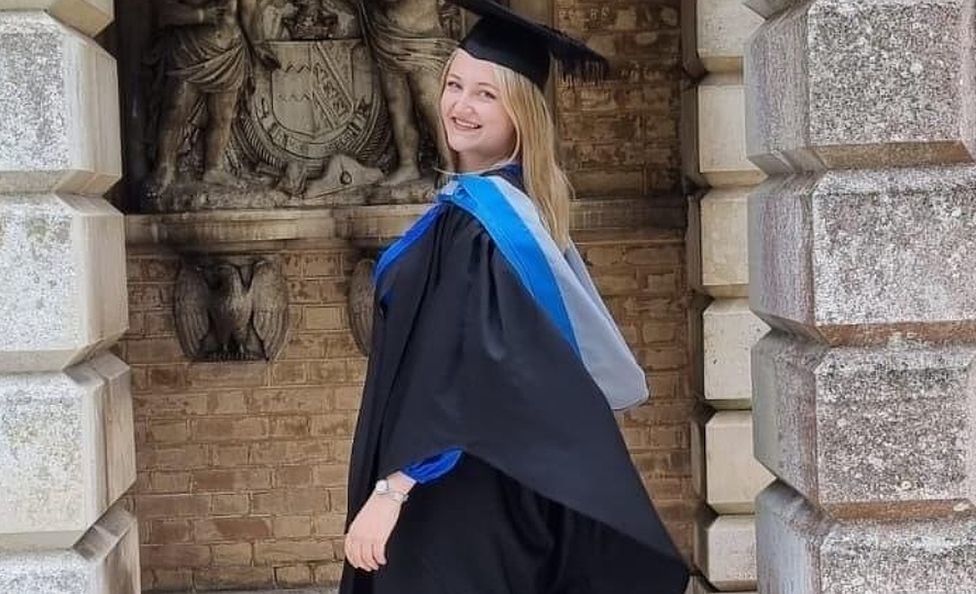 Emma Blackmore felt her graduation at the University of Exeter was incredibly organised
What are Welsh universities doing to help?

Cardiff University said it recognised the current financial situation was difficult for some but was not aware of any graduate who indicated that they were unable to attend graduation because of cost.

A spokesman added that it offered a free gowns and photographs package to students who had been supported as care leavers, estranged students, young adult carers, forces veterans or asylum seekers.

The University of South Wales also offered funding for care leavers, while Aberystwyth University encouraged students to apply for an award from its university hardship fund.

Swansea, Wrexham, Bangor and Cardiff Metropolitan universities have no such support packages on offer but Cardiff Metropolitan said it had encouraged students to contact its student services finance team for support.

National Union of Students Wales said it was "unfair" students were being priced out and were making "increasingly tough choices" because of the cost of living crisis.

It also called for universities to "do what they can" to make graduations more affordable so students did not miss the opportunity to celebrate their achievements with family and friends.