Christmas is looking "cold and very, very bleak", says Anne-Marie, a domestic abuse survivor who volunteers at her village's toy library.
She is one of a number of people who use the food bank in Prestwood, Buckinghamshire, part of which is officially England's least deprived area.

The prime minister's country residence - Chequers - sits less than three miles (5km) away.

Anne-Marie, whose energy bills have tripled, has occasionally seen the prime minister driving through the village.

"You've got the two cars and you've got the prime minister," she says. "You've got the motorbikes that go out first. That's great when you see them living the life that you don't have."

The government's Indices of Multiple Deprivation uses seven categories to assess deprivation levels across the country including income, employment and people's health.

While Jaywick in Essex and Blackpool are the country's most deprived areas, the northern part of Prestwood sits at the opposite end of the spectrum.

But it does not feel that way to some who live in Prestwood.

'We're very much hidden'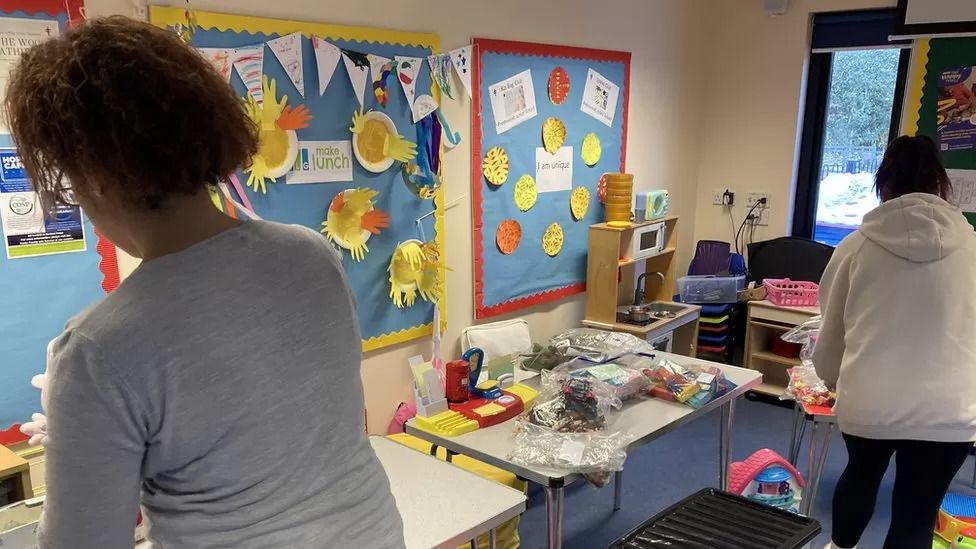 Sam and Anne-Marie are both regular users of the Prestwood foodbank

Like Anne-Marie, Sam also uses the village food bank, volunteers at the toy library and is struggling to make ends meet on benefits.

Sam says she has had to borrow money to cover the cost of looking after her two children.

"Drive around Prestwood and walk around you can see beautiful houses, some very lovely areas," she says.

"But there are places like where I live that is very deprived and I do feel that there is a major gap.

"I'm borrowing money, unfortunately, which is going to put me into debt.

"I can only speak about what I see, and where I live I feel like we're very much hidden."

She says her financial worries are affecting her mental health.

"It's been a very hard time, especially with Christmas coming up. You don't want to let your children down.

"And keeping the heating on in this cold weather - so, electric, gas, all of that - the cost is a lot higher than it was.

"It's a very big struggle."

'Heartbreaking'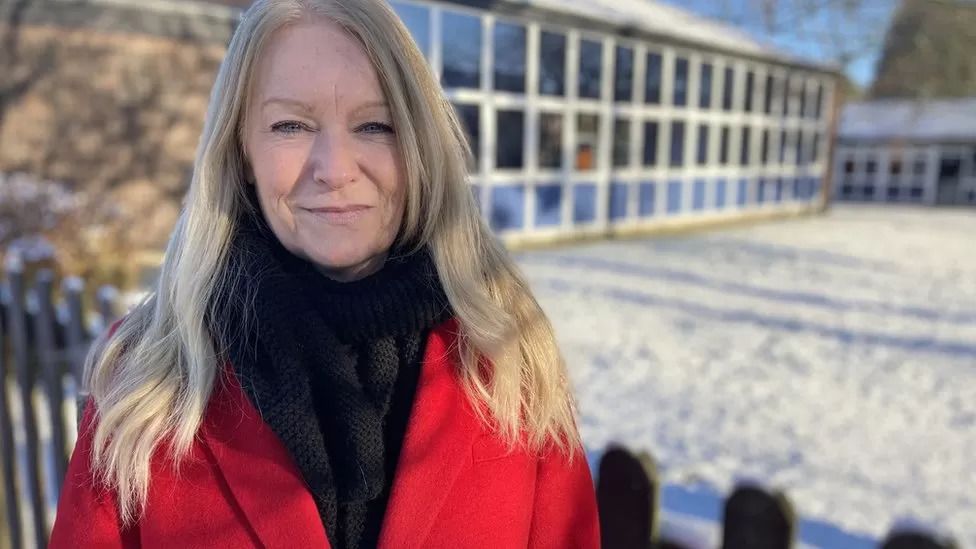 Local head teacher Amanda Cook says many residents are not aware of the deprivation in their midst

The difficulties experienced by Anne-Marie and Sam seem all too familiar to Amanda Cook, the executive head teacher of the Prestwood Village Schools Federation.

Just over one in 10 of her 400 pupils are on free school meals, while 61 qualify for the Pupil Premium, which gives schools extra money to support the most disadvantaged children. And those numbers are rising, Ms Cook warns.

She says less well-off parents of pupils with special educational needs often struggle to obtain a diagnosis for their child and find "navigating the system" to access the right support difficult.

The wealth in the area entrenches inequality in accessing services, she says.

"If a family have the knowledge and the money," she says, "they can go and access a private paediatrician or obtain a private diagnosis and push it through."

The Prestwood food bank was set up after Ms Cook started meal packs for pupils in 2016. She describes the situation as "heartbreaking".

She recalls a councillor coming in for a meeting one day and spotting the meal pack bags in the school office.

"He wanted to know what it was about," she says. "He didn't realise there was that need in this area."

Ms Cook has written to the last five prime ministers asking them to pop into the school on their way through the village "to have a look what is going on in the real world".

Each time she has been told there was not enough time for such a visit to take place. The BBC approached No 10 for comment.

'Things can derail you'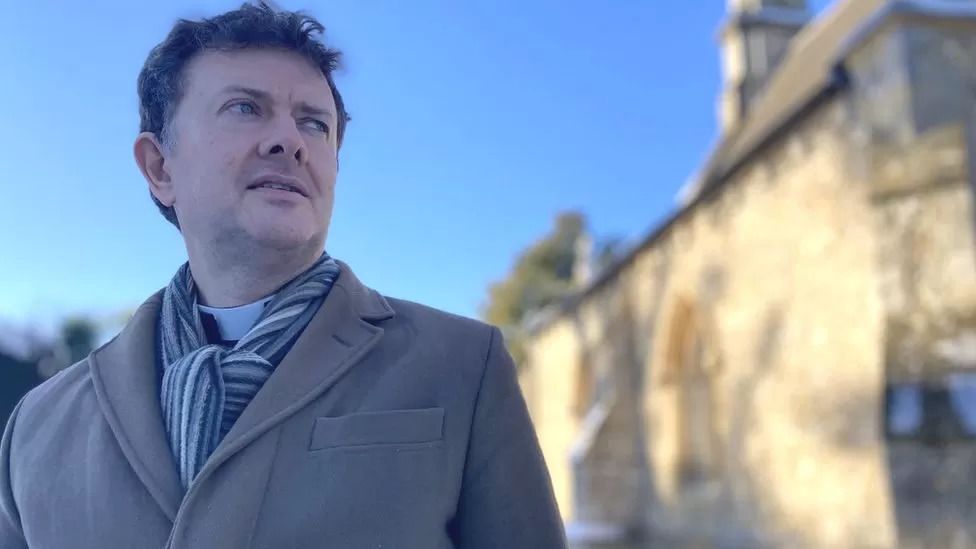 Local head teacher Amanda Cook says many residents are not aware of the deprivation in their midst

Reverend Deiniol Heywood, the Rector of Prestwood and Great Hampden, has what he calls his "two pothole" theory of how even relatively well-off residents can face financial difficulties.

Housing in the village, he says, is expensive and many people will stretch themselves when buying a home.

It means their household budgets are often very tight.

"When you're living in a way where income and outgoings match very closely, things can derail you very easily," he says.

"It's a perennial thing on Facebook and things like that - people get very irate about potholes. You think well, 'Why did people get so concerned about potholes?'

"But the thing is, if you pop a tyre at the start of the month, probably all your excess cash for that month is going to go on fixing that tyre.

"But if it happens again in the same month, suddenly you lack the funds to sort that out and that pushes you into debt and immediately you've crossed that threshold."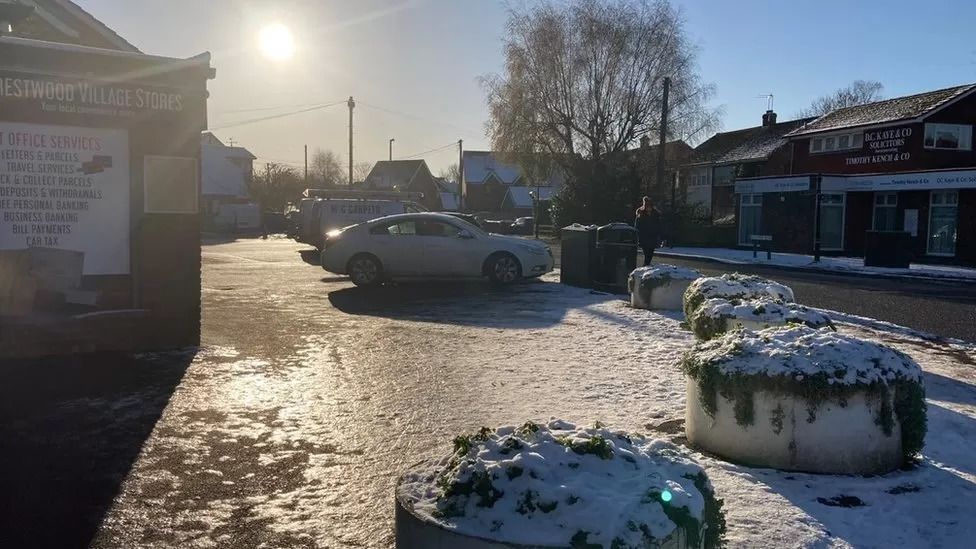 Most of Prestwood falls within the top 10% of least deprived communities in England
'Data can mask the real experiences'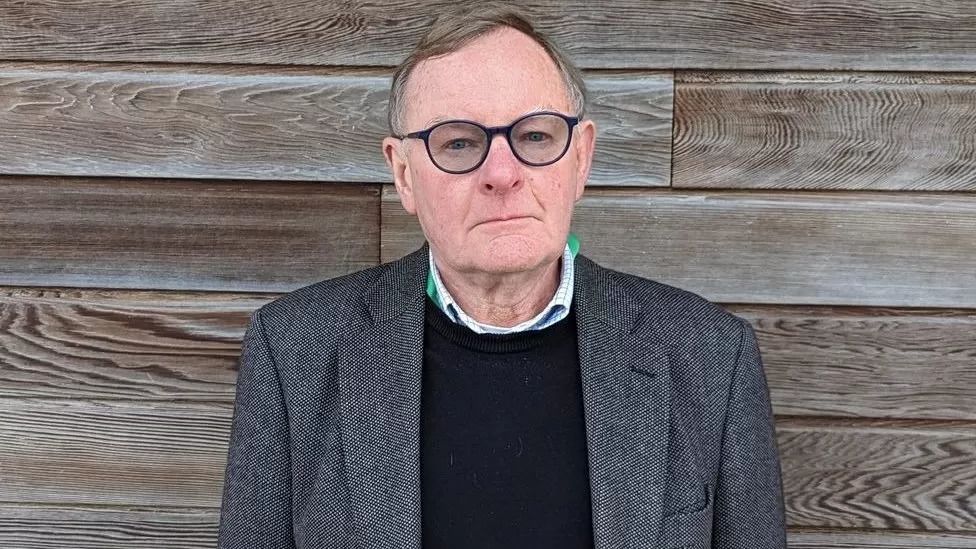 Councillor Peter Martin says the deprivation data can mask big disparities even in small areas

Peter Martin represents the Great Missenden ward, which includes Prestwood, on Buckinghamshire Council.

Asked about Prestwood's "least deprived" status, he says: "Statistics like this are not always helpful as they can never tell the whole story of a particular area."

"While we don't dispute the findings of the Indices of Multiple Deprivation around this very localised area, the reality for many Prestwood residents is very different.

"It's an area with some affluent households and is also home to many people and families facing significant struggle and hardship.

"This is why resources such as the local food bank are still vitally needed in places like this. In some ways the headline data can mask the real experiences of individual households and we have to make the case even more strongly as to why they still need resource and support."

'Two worlds colliding'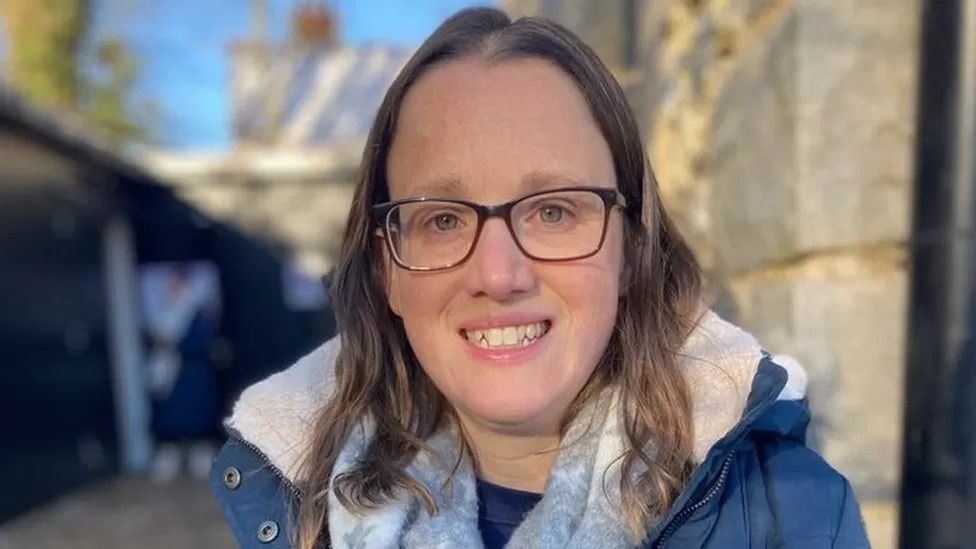 Fran McLean is the families worker based at Holy Trinity church in Prestwood

Fran McLean works with some of the village's most deprived families as a support worker attached to the local church.

She says the hardship is focused in a particular area of the village which many local people are unaware of.

"The congregation here at Holy Trinity, their eyes were opened - they didn't think I needed to be doing that work because they didn't realise that the deprivation was there.

"My children go to a local school and they were invited to a birthday party in a very big garden," she says. "I know that two children were there from (this area) - two worlds colliding - and how lovely that the friends could play together.

"But you have got such different families all at that one primary school.

"You've got a lot of wealth and then you've got a lot of need."