A couple say they are "fighting to survive" due to the increasing cost of energy.
Stacey McDonnell and Darren Setford live in Leicester and are full-time carers for family members.

They say that by the time they have paid their £700 a month rent, there is not a lot to spare.

The Clockwise Credit Union, which provides support to people struggling to manage their finances, has advised struggling families to ask for help.

'Genuinely worried'

The couple live with their two daughters. Mr Setford gave up his job as a chef to care for his brother and Ms McDonnell is also a full-time carer.

They get £69 a week each in carers' allowance, £500 each month in housing benefit, plus child benefit and child tax credits as part of their monthly Universal Credit payment.

They said that in the past couple of months, gas and electric bills have gone up from just under £60 a month to around £100.

Ms McDonnell said: "I look every day on my smart meter and even when I've just got the kitchen light on, I can see obviously see it on the meter, and you can see it slowly depleting."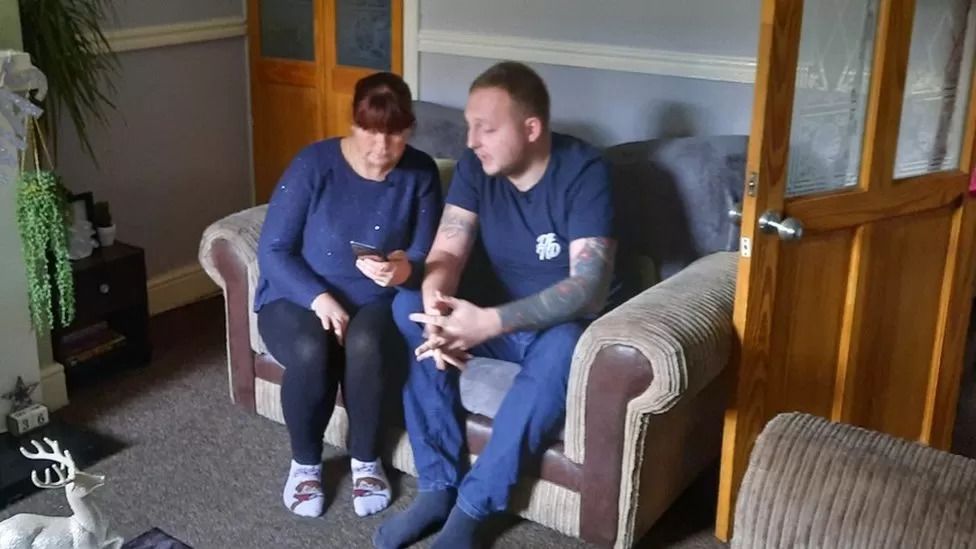 The family keep an eye on their meter to watch their energy usage

Mr Setford said: "We're having to cut down a lot, especially on our gas and electric, to make sure we can afford food because food has gone up as well.

"It's hitting all aspects of the pocket at the moment.

"We're definitely going to feel the pinch at Christmas and it's hard to try to explain that to the children - and we're probably not the only ones in that situation.

"We try and get as much help as we can, like the Household Support Fund and the council tax rebate.

"And it helps, it does help. But it's still not enough.

"Each week we are fighting to survive really. Definitely week by week. Sometimes day by day."

'Extra help'

Emma Franklin-Keogh, from the Clockwise Credit Union in Leicester, said: "People are genuinely worried out there and looking for that kind of support - whether it be with their finances, where they can get food from.

"It is a very regular occurrence that people are asking for some help now."

She advised struggling households to check what help their energy providers might offer.

"There are lots of trusts out there - particularly from the major energy providers - for extra help with your bills," she said.

"If you need help, make sure you're getting out there and getting the help you need. Just raise your voice and speak to someone."

People are also being advised to check whether they are owed council tax rebates, which are being given to people who are in council tax bands A-D.

Around £270m has been handed out this year in council tax rebates across the East Midlands.

A further £8m, allocated to councils to be handed out as "discretionary payments" to those in need, is to be paid out by the end of November.

About £5m of this has not been spent, with some councils saying it has been a challenge to track down people who are eligible.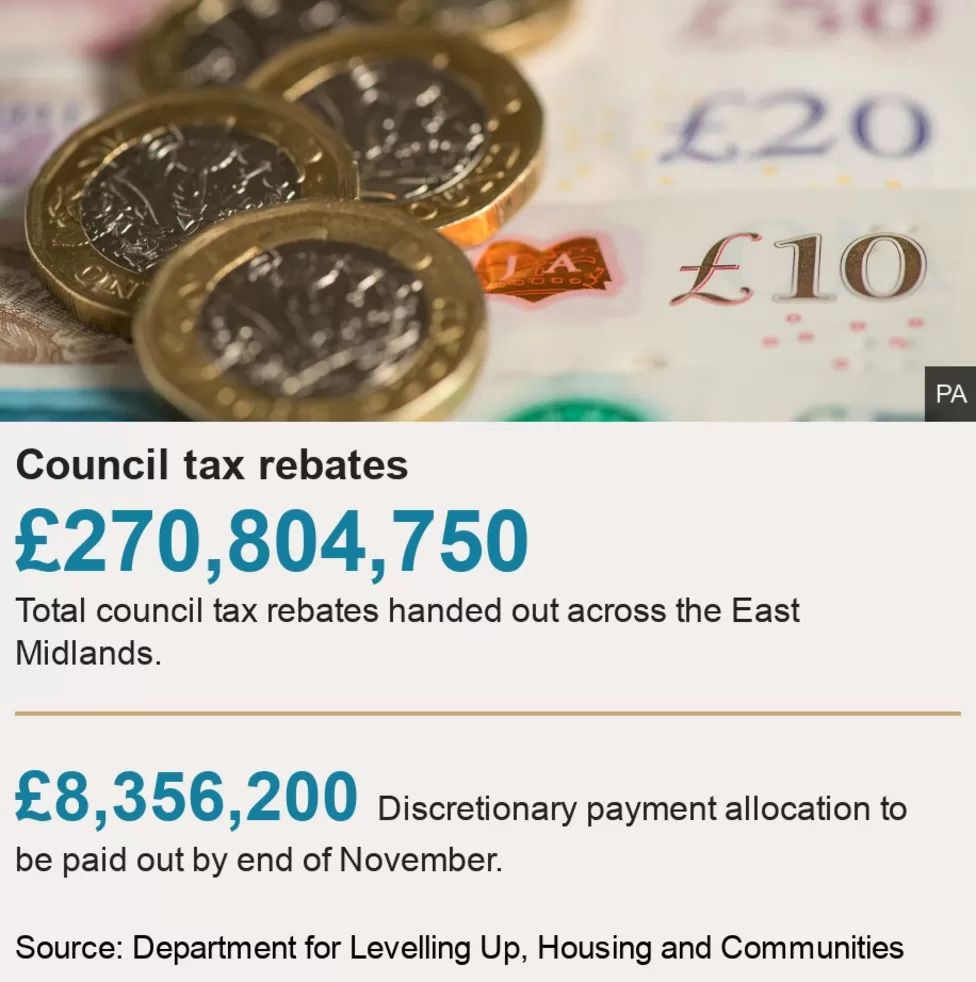 Sarah Russell, deputy mayor at Leicester City Council - where 96% of the allocation has been paid out, said: "We're hoping the payments will go a small way towards helping. We're looking at a number of other things that we can do.

"But, as ever this winter, more help really is needed by the government for those that are struggling to make ends meet."