Boris Johnson has said the £15bn package unveiled by the chancellor to help people with soaring energy bills has been targeted at the poorest homes.
Labour says some of the money will go to better-off people not in hardship.

Speaking in County Durham, the prime minister insisted it would "overwhelmingly" support the most vulnerable households.

But he said he was "not going to pretend this is going to fix everything for everybody immediately".

He insisted the measures, which he described as a "big bazooka", were "massively redistributive", adding that three quarters of those that would benefit would be the most vulnerable.

Visiting Stockton-on-Tees, Mr Johnson also said the help was "much more generous" than what Labour had proposed, giving £1,200 to eight million households.

Earlier this week, UK energy regulator Ofgem said the typical household energy bill was set to rise by £800 in October, bringing it to £2,800 a year. Bills rose by £700 on average in April.

Chancellor Rishi Sunak announced the £15bn package on Thursday, following weeks of pressure to act from Labour, the Lib Dems and the SNP.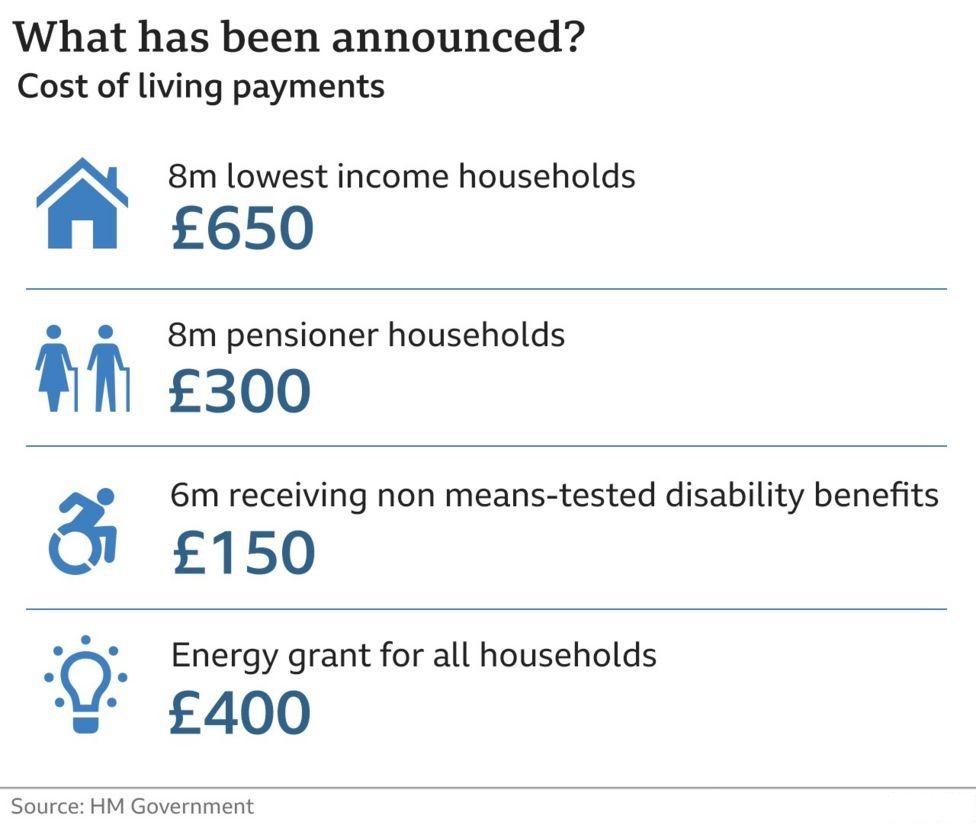 Part-funded by a 25% windfall tax on gas and oil company profits, all households will get £400 off their energy bills this October, and there will be further help for those most in need.

Labour's shadow chancellor Rachel Reeves told BBC Breakfast the windfall tax meant the government had "finally come to their senses", but asked: "What took them so long?"

The opposition has broadly welcomed the extra help, but says it is poorly targeted, too long in coming, and will funnel extra cash to people who do not need it.

Because the money is being paid directly to every household, people who own second or third homes will get multiple £400 payments.

But the Treasury said Labour's call for a cut to VAT on fuel - another of Sir Keir Starmer's key demands - would have benefited better-off households even more.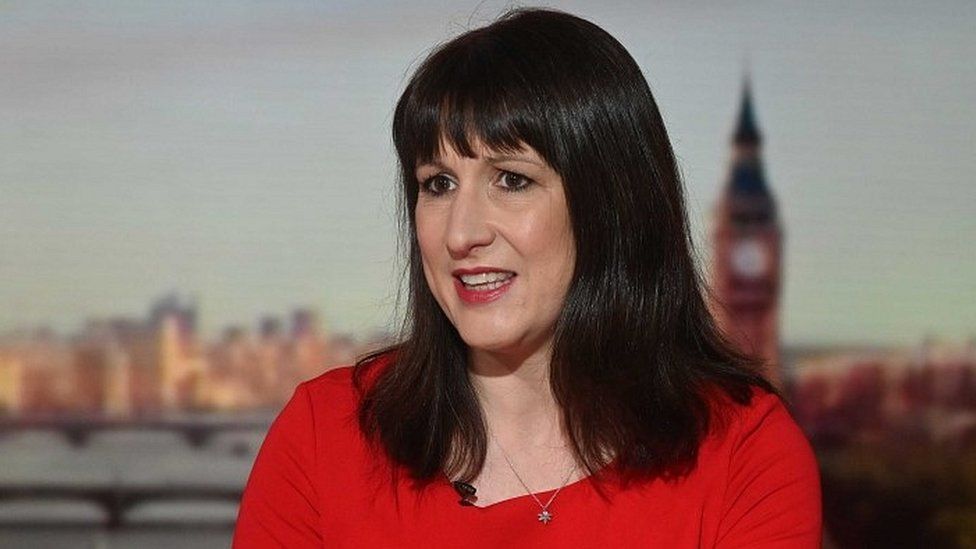 Labour's Rachel Reeves said second home owners should not get extra benefits from the energy bill discount

Responding to Labour's criticisms, Mr Sunak said second homes accounted for only "one or two per cent of the property stock" across the UK.

He suggested that wealthy individuals donate the £400 they will save on bills to charity, adding that he had done so himself.

"I'm sure you will join me in giving that money to charity," he said on ITV's Good Morning Britain.

He called the tax and the cost-of-living help measures "temporary". But the Institute for Fiscal Studies think tank says calls for assistance are likely to continue for at least another year, with bills expected to keep rising into 2023.

Asked on BBC Radio 4's Today programme if he planned another emergency package next year, even if it meant more government borrowing and higher taxes, the chancellor said: "I've always been prepared to respond to the situation on the ground".

He added: "We will be able to combat and reduce inflation. We have the tools at our disposal and after time it will come down."

Some Conservative MPs have criticised the use of a windfall tax to help fund assistance with bills, with the national debt - pushed higher by furlough and other help during the pandemic - currently standing at around £2.3 trillion.

One MP, Richard Drax, accused the chancellor of "throwing red meat to socialists", while another, Craig Mackinlay, described the policy as "tripe".

But Mr Sunak insisted he remained a "fiscal conservative" and wanted to manage the UK's finances "responsibly".

The Resolution Foundation, a think tank which focuses on people on lower incomes, described the measures as "a big and well-targeted package" that would "offset 82% of the rise in households' energy costs in 2022-23, rising to over 90% for poorer households".

Because higher income households had already seen major tax rises, it added, the overall effect of changes to taxes and benefits this year would be "highly progressive".
The prime minster described the help package as a 'big bazooka'