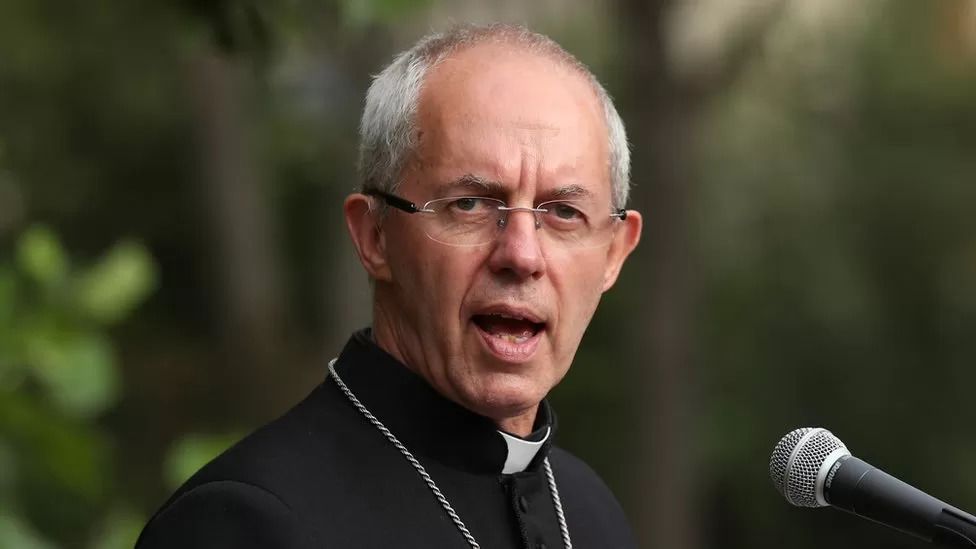 Church of England announces £100m fund after slavery links
The Church of England is pledging £100m to "address past wrongs", after its investment fund was found to have historic links to slavery.
The funding will be used to provide a "better and fairer future for all, particularly for communities affected by historic slavery".

A report last year found the Church had invested large amounts of money in a company that transported slaves.

Justin Welby said it was "time to take action to address our shameful past".

The Archbishop of Canterbury previously called the report's interim findings a "source of shame" in June 2022.

The investigation, which was initiated by the Church Commissioners, a charity managing the Church's investment portfolio, looked into the Church's investment fund, which back in the 18th century was known as Queen Anne's Bounty.

It found that by 1777, Queen Anne's Bounty had investments worth £406,942 (potentially equivalent to around £724m in today's terms) in the South Sea Company.

The report estimated that the South Sea Company transported 34,000 slaves "in crowded, unsanitary, unsafe and inhumane conditions" during its 30 years of operation.

As a result, the Church Commissioners announced on Tuesday it was committing £100m over the next nine years to a new programme of investment, research and engagement.

It said it will also fund further research, including into the Church Commissioners' history, to support dioceses, cathedrals and parishes to research and address their historic links with slavery.

Growth made on the fund will also be spent into grants for projects helping communities adversely impacted by historic slavery.

Mr Welby said: "The full report lays bare the links of the Church Commissioners' predecessor fund with transatlantic chattel slavery.

"I am deeply sorry for these links.

"It is now time to take action to address our shameful past."

The Bishop of Manchester, the Right Reverend Dr David Walker, deputy chairman of the Church Commissioners, also said he is also "deeply sorry" for the fund's "shaming" historic links to the slave trade.

He added: "We hope this will create a lasting positive legacy, serving and enabling communities impacted by slavery."